Freelance Web analytics Developers Available for Hire
Hire Now
Freelance Web analytics developer in Brookfield, United States
Experienced Freelance SEO Professional with Technical Web Development Background
I have spent the last 10 years specializing in Google Anlaytics. Custom segments and ecommerce tracking are my favorites! Ask me any technical or strategic question you might have about Adwords, e-commerce, WordPress or Google Analytics.
Hire Now
Freelance Web analytics developer in Karachi, Pakistan
Analytics Consultant. Extensive experience with measurement strategy and data collection. Super user of Google Analytics, Google Tag Manager, Kissmetrics / Mixpanel & their apis
Majority of my digital analytics work has focussed on

web analytics

consulting. I have worked with sites in a multitude of industries (ecommerce, SaaS, content plays, lead gen, flash sales). Always enjoy troubleshooting data issues and cross polinating measurement and reporting strategies. Would be kee to help with startegy, kpi selection, data collection approaches and tool selection.
Hire Now
Freelance Web analytics developer in Gilbert, United States
10+ years of experience in Front-end Design and User Experience. Landing page conversion optimization expert with solid knowledge in HTML5, CSS3, Sass, Less and other frameworks.
User-experience designer from Gilbert, AZ. Passionate about User experience and front-end design.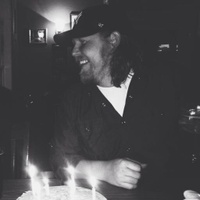 Hire Now
Freelance Web analytics developer in West Orange, United States
Product. Design. Development.
Hi there, I am Christopher Andersson and I am an expert at designing, building and marketing products on the web. Since 1999 I have been delivering results with innovative thinking and focused execution. I believe in a leadership approach that blends hands-on efforts with high-level objective thinking to maximize the potential of any team. With experience across all aspects of product development I am able to communicate needs and help align solutions with maximum effectiveness. I enjoy thinking deeply about business challenges at the strategic level, and then zooming in on tactical approaches to execute quickly and correctly. Over the course of my 17 years I have contributed at early stage VC funded businesses as well as large multi-national organizations, and everything in between...
Hire Now
Freelance Web analytics developer in Noida, India
Expert Selenium Automation Developer
Hi , I have 7 year experience in UI Functional Automation , Performance testing ,RestFul service Automation , BDD, Cucumber for acceptance Testing. , Manual Testing, Analytics automation Most of my applications which I automate are rest based so I verified frontend data with backend aapi hits and sometime with mysql database as well. I am Expert in Selenium Webdriver with Java, Mobile testing, RestFul API testing using RestAssured Java . I have done performance testing using JMeter and setup Grafana for real time report. Used TestNG , NUnit , JUnit as Unit test framework. I am using Java , Maven , Ant in my automation. I have sound knowledge in CI/CD experience using Jenkins , Docker, Github, BitBucket etc. I am an expert in Javascrpt Unit testing and E2E testing u...
Hire Now
Freelance Web analytics developer in Harrisville, United States
Hire Now
Hire Now
Freelance Web analytics developer in Montreal, Canada
Front-End JavaScript Web Application Developer
Hire Now
Freelance Web analytics developer in Fort Lauderdale, United States
UX, Conversion Rate Optimization & Website Consultant for Ecommerce, Saas, Web Design & Landing Pages
"Alex has been one of our secret weapons for many years. Many of the great conversion results we got with clients were because of Alex executing on our advice. Of course, clients loved him, and you will too if you need better results from your website design." Bryan Eisenberg, CRO Guru & New York Times Best Selling Author. Alex Harris is an award winning web designer, best selling author and founder of AlexDesigns.com. Alex is the host of the top ranked podcast, Marketing Optimization. In 2014, he was named the "#4 Top Influential Conversion Rate Optimization Expert", and his latest book, Boost Ecommerce Sales & Make More Money, became an Amazon #1 Best Seller. Over 14 years of experience in doing conversion rate optimization (CRO), ecommerce and landing page design for clients fr...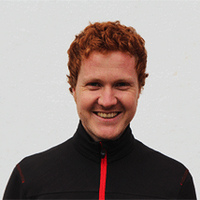 Hire Now
Freelance Web analytics developer in Erfurt, Germany
Data Scientist and Web Developer - https://www.hendrikwermser.net
I have 5 years of experience leading teams, developing web applications with a strong focus on data-drivenness, and with components requiring a high sophistication in NLP.
Hire Now
Freelance Web analytics developer in Bucharest, Romania
CEO & Founder @ KULSITE - Webdesign Agency
Hire Now
Freelance Web analytics developer in Romulus, United States
Analytics Consultant for Mixpanel and Segment
I'm an

Web Analytics

Consultant who helps startups better understand their analytics using tools like Mixpanel and Segment. I can help you with the following: 1. Setting Up

Web Analytics

Tools Properly Proper setup of tools is important to prevent data corruption and to make sure the data you're working with is correct. 2. Determining the Right Information to Collect It's important to figure out what to track and how it will help you achieve your business goals. Anything else is irrelevant. 3. A/B Testing and Conversion Rate Improvements I can help you determine where you can benefit the most from A/B testing and then help you craft valid tests. 4. Custom Reports and Analysis Sometimes you need an extra set of eyes to understand your data or you need help creating cus...
Hire Now
Freelance Web analytics developer in Warsaw, Poland
Squashing Bugs and Quick Fixes since 1998.
Tom started with web development in 1998, and since then has worked in the areas of desktop apps, SMS, mobile phone apps, more web development, investigative IT and IP protection products, and data warehousing. Motivated and with an eye for detail, Tom has made a name for himself as a highly talented problem solver who will always find a solution and deliver on time.
Need to Hire a Senior
Web analytics
Developer?
Get Started
Are You a
Web analytics
Developer?
Get paid while making an impact. Become a Codementor for the next wave of makers.
Apply Now