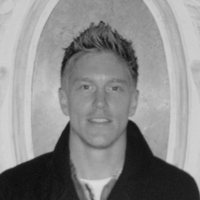 William Countiss
Learn HTML5, CSS3, and JavaScript the right way
For every 15 minutes
Hi, my name is William, and I am a front-end engineer with three years experience. I know that teaching yourself how to program can be a difficult, and sometimes incredibly frustrating. When you have a mentor you'll noticed that the learning experience becomes a little easier and certainly more enjoyable. More than that, the knowledge begins to stick as you and your mentor work through problem solutions together. If you are new to programming, or maybe trying to move beyond the basics, then I can help. I really love to program, and equally as much to teach. You can learn to code, and I can help.
HTML stands for HyperText Markup Language, and was created by Developed by Tim Berners-Lee in the 90s. HTML is the programming language that is the skeleton for creating websites that we use everyday on the Internet. Learning the semantics for proper HTML structure can be a little tricky at first, but when you begin learning with good habits you'll have the confidence and knowledge to know when to use the new HTML5 tags in place of the standard div tags.
JavaScript is a cross-platform, object-oriented scripting language. It is a small, lightweight programming language that is typically used for building websites and web applications. Inside a host environment like a web browser, JavaScript can be connected to the objects of its environment to provide programmatic control over them. In other words, it helps you create dynamic web sites. JavaScript is one of the most widely used programming languages in the world, and is an essential skill to master for any programmer. Let me help you learn the basics to help you solidify your fundamental understanding of the language, and before long you will be able to dive into more complex code structures.
CSS3 is the latest version of the Cascading Style Sheets language, and extends pre existing versions. CSS allows you to easily round corners, cast shadows, create gradients, and trigger animations. Grid layouts are simplified with flex box or multiple-columns. Having a solid understanding of how CSS works is an essential skill for any front-end developer.
Average Rating
5.0
(1 rating)
Will knows his stuff. I was having a major Bootstrap CSS issue and he stepped in and helped me out within minutes. I would have been so frustrated dealing with this time consuming problem. The app I'm building is responsible for 3.8 million dollars in revenue. I'm presenting the front end to the board of directors tomorrow morning! Yes I would use code mentor again. YES I would use Will again!