Barrett Simms
Independent Consultant / wbsimms.com
$20.00
For every 15 minutes
NOTE: I'm not available to complete homework assignments.

What I do

Hint: I'm more than a software developer

Software delivery is hard. There are many tiny details that need to be considered, technologies to master, and business cases to learn. Delivering working software is a huge challenge.

It's also expensive. A small software development team (2 good developers and a project manager) can easily cost $250,000/year.

Finally, it's risky. Studies have shown that most projects are 6 to 12 months behind schedule and 50 to 100% over budget.

We try to deliver software:
1.With high quality
2.On budget
3.On time

I present topics and give talks to help developers and Agile Managers hit those goals.

I provide services as an information resource for .NET Developers and Agile Managers to get a glimpse into how I work in my capacity as an SDLC auditor. This serves as a starting point for further conversation.

On the .NET Developer side, I focus on two topics:
•Staying on track
•Keeping the quality high
•Working with management

On the Agile Management side:
•Be efficient
•Measure and adjust


Move your source code in to GitHub or BitBucket
$30 - Support & Setup
I will move your source code into GitHub or BitBucket. This will include the correct .gitignore files for your project type.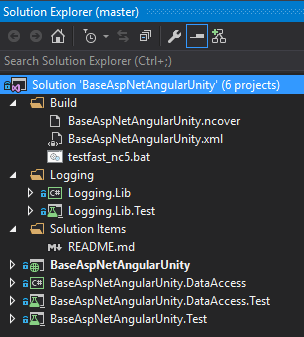 ASP.NET MVC app template in git.
$200 - Web Development
I will provide an ASP.NET MVC application base store in a git repository. The base project will be customized will be refactored for modularity and test-ability. It will contain the following packages:
•ASP.NET MVC 5.x
•EF 6.x
•Unity Dependency Injection 4.x
•Angular 1.5
•Bootstrap
•Moq
•Database logging

This is a professional-quality project base utilizing best software development practices.

I will create a git (or bitbucket) repository and transfer ownership to you.

Barrett was very helpful in solving my issues in a timely manner. His explanations on how to solve the coding issues I had was very useful and am capable of debugging a bit better in case I run into a similar issue. Thanks!
He is quick and he takes decent time understanding the problem before going for paid session. He will fix it very quickly jumping into problem I would definitely recommend him.
VIEW MORE REVIEWS