Barrett Simms
Independent Consultant / wbsimms.com
$20.00
For every 15 minutes
NOTE: I'm not available to complete homework assignments. What I do Hint: I'm more than a software developer Software delivery is hard. There are many tiny details that need to be considered, technologies to master, and business cases to learn. Delivering working software is a huge challenge. It's also expensive. A small software development team (2 good developers and a project manager) can easily cost $250,000/year. Finally, it's risky. Studies have shown that most projects are 6 to 12 months behind schedule and 50 to 100% over budget. We try to deliver software: 1.With high quality 2.On budget 3.On time I present topics and give talks to help developers and Agile Managers hit those goals. I provide services as an information resource for .NET Developers and Agile Managers to get a glimpse into how I work in my capacity as an SDLC auditor. This serves as a starting point for further conversation. On the .NET Developer side, I focus on two topics: •Staying on track •Keeping the quality high •Working with management On the Agile Management side: •Be efficient •Measure and adjust
Beginner's Guide to Unit Testing
Unit testing is a critical skill for modern software developers. It's now considered a standard interview topic. This post will cover what you need to know (and should practice!) to gain unit testing confidence.
Average Rating
4.8
(4 ratings)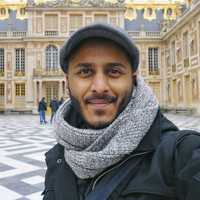 Barrett was very helpful in solving my issues in a timely manner. His explanations on how to solve the coding issues I had was very useful and am capable of debugging a bit better in case I run into a similar issue. Thanks!
He is quick and he takes decent time understanding the problem before going for paid session. He will fix it very quickly jumping into problem I would definitely recommend him.