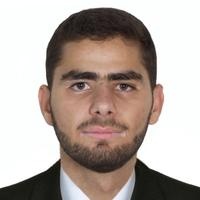 Walid Ajaj
PHP / Web / Mobile Developer with 9+ years experience.
$20.00
For every 15 minutes
Full-stack developer with 9+ years experience in PHP/Web development and 2+ years in Mobile/Cordova development. API's building lover.
Jerusalem (+02:00)
Arabic, English
Average Rating
4.7
(73 ratings)
Researched the problem before committing to the session, and was then able to resolve the issues quickly while clearly showing me what was required. Recommended.
Walid quickly understood my request and we were able to solve the problem within 15 minutes. He instructed me how to expand on the sample code we went through together and after running a quick test, everything worked as expected. Great 1st time experience of using this site.
Walid consistently & intuitively understands & executes very efficient code for a myriad of applications; and most recently at a time frame that was very late on his end. Much appreciated.
The development that I have been able to accomplish for various aspects of my work by iterating from Walid's utterly transcendent code has been phenomenal. Although I still have lots to learn, he is my go-to PHP mentor.
Another great session with Walid! Thanks!
Walid is a solid developer who was able to fix my problem.
Walid is simply the best programmer I have ever worked with. Far above anything I could have thought myself, he not only optimized basic functionality of my PHP code, but also added code for "just in case" scenarios that I didn't even think about before. Highly recommended!
VIEW MORE REVIEWS