Freelance Wai aria Developers Available for Hire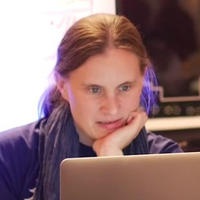 Hire Now
Freelance Wai aria developer in Wanstead, United Kingdom
Senior Web Developer, Front-End specialist, 14+ years experience
As a professional web developer with more than 14 years of work experience I have worked with all kinds of back-end languages, frameworks and applications. But I specialise in the front-end, especially accessibility and maintainability. I have expert skills in cross-browser compatible, semantic and accessible HTML and CSS. (I know, unfortunately everyone claims that.) I like to code by hand in a flexible and modular way, so that mobile and responsive designs are easy to implement and the code gets more maintainable and easier to integrate. I care a lot about good quality code and doing things "the right way". Regularly mentoring juniors and organising workshops and other knowledge sharing opportunities is part of my job. I have worked for agencies, publishing companies and financi...
Hire Now
Freelance Wai aria developer in Clayton, United States
Director of Technology at New Kind
I have extensive experience with front-end development and user-experience methodologies. I am a strong advocate for web standards and progressive enhancement, and believe that building value through usability and data-driven design is the best way to grow a product. Specialties: User Experience Design, Front-End Development, Social Media Implementation, Goal-Oriented Online Strategy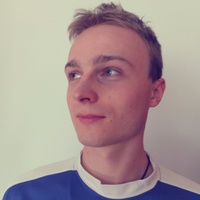 Hire Now
Freelance Wai aria developer in Lubomia, Poland
JavaScript Developer
Web developer, great JavaScript enthusiast, traveler and adventure seeker. Always looking forward to new challenges.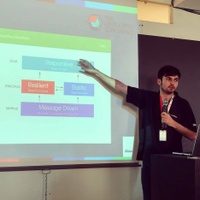 Hire Now
Freelance Wai aria developer in Chiang Rai, Thailand
Software engineer with 6+ years of experience in C# and JavaScript.
Nice to meet you :) I am Jose an energetic, outgoing and passionate full-stack developer with over 6 years of experience in JavaScript and C#. I can listen, understand and solve problems, help you to find out what you REALLY wants to do, break down complex problems into simple and easy to follow steps, pair programming, tests, code quality and refactor some code or if you have a specific problem you're trying to solve I'll work with you through it to help you resolve it and understand the solution. My experience includes: Developing web/desktop/mobile applications in JavaScript or C#, JavaScript MV* frameworks, SQL and NoSQL databases, RESTful APIs, CSS pre-processors (SASS & LESS), Testing (Unit, Integration and e2e) & Code Quality, Build and Deploy Pipelines with CI/CD.
Hire Now
Freelance Wai aria developer in Frisco, United States
Frontend Consultant
I'm still surprised about what human kind can do and how the nature works. I use this miracle to blow up the frontend universe.
Hire Now
Freelance Wai aria developer in San Antonio, United States
Test-driven Front-end Engineer, Accessibility minded, Performance conscious
I have 10+ years experience as a Front-end Engineer. I help run Hill Country JS, a Front-end meetup in San Antonio. In my free-time, I help maintain frontendtesting.com, visualregressiontesting.com, and answer Stack Overflow questions and participate in several front-end related coding chat rooms. I've presented multiple times on Front-end topics at various conferences, including CSSDevConf, SassConf and HTML5.tx. In my free-time, when I'm not playing with my kids, I dabble in tabletop gaming, piano and gardening.
Are You a
Wai aria
Developer?
Get paid while making an impact. Become a Codementor for the next wave of makers.
Apply Now