Not looking for Vr Developers? Find other types of developers: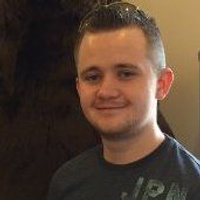 View Profile
Freelance Vr developer in Milton Keynes, United Kingdom
Augumented Reality and VR Expert, Unity (Solutions Expert)
4 Years producing and managing Virtual Reality experiences right through from client concepts to onsite delivery. Majority of experience with the Oculus Rift and Samsung Gear VR. However a lot of experience in adding more dimensions to these experiences through hand interaction, movement and scent. I also have managed and carried out deployments on the Google Pixl and HTC Vive.
View Profile
Freelance Vr developer in Daly City, United States
Ex-Oculus, multiple hackathon winner, Python/web/MATLAB/C/C#
Worked at Oculus. Won multiple hackathons with interesting

VR

projects: challengepost.com/hashme Taught a

VR

class: https://www.cs.umd.edu/article/2015/02/students-dive-virtual-reality Thinks a lot about

VR

:)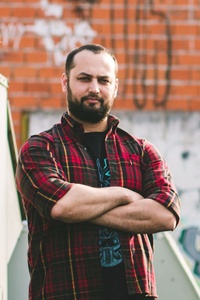 View Profile
Freelance Vr developer in Turdera, Argentina
Unity developer, web developer, augmented reality
I develop applications and games with virtual reality in native language and with unity.
View Profile
Freelance Vr developer in Kent, United Kingdom
VR, Games, Unity3D or Flash AS3. I am your guy.
I make games using AS3 & Unity3D.
View Profile
Freelance Vr developer in Sofia, Bulgaria
Lead iOS Developer
I am an iOS & Android developer, with a B.A. in Computer Science and over 4 years of experience in building native mobile applications. I have multiple apps released on the respective App Stores and my tech stack involves working with Swift for iOS and Java for Android. I'm ready to help out with the following: • iOS, watchOS, tvOS, macOS Development • Mobile App Consulting & Tutoring • Swift Migrations My extensive experience in developing native apps allows me to quickly produce optimized and testable code. Furthermore, besides my programming background, I'm also experienced in managing projects, directing teams and providing software consulting for both startups and mature companies.
View Profile
Freelance Vr developer in Vancouver, Canada
Developer with over 15 years of professional experience in various technologies.
Developer with over 15 years experience building software in various industries, most recently focused on iOS apps and creative applications using Swift and C++. I have a strong computer science background with emphasis on software architecture and user interfaces. I have worked in aerospace (including a contract for NASA), telecommunications (Nokia), video games (Capcom, Ubisoft) and social-network startups. Most recently I am working on freelance projects and pursuing my interest in blockchain technology and cryptocurrencies.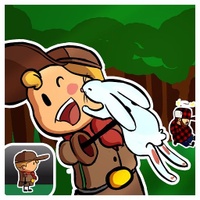 View Profile
Freelance Vr developer in Ghaziabad, India
Full Stack Developer, Jack of all trades developer. Games, Websites, Apps! Unity3D, Python, Java, Javascript, PHP, Databases C/C++, C#, Android, Windows Phone Apps
I have keen interest in programming,algorithms and software development. I love to learn new technologies and build something new and different.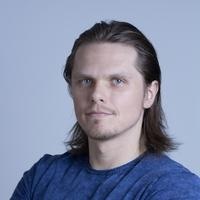 View Profile
Freelance Vr developer in Petah Tikva, Israel
Software Architect & Senior Consultant
Software architect, consultant, mentor, worldwide speaker, published author, I like to be involved in innovative projects using the latest technologies available. I speak JavaScript whether it's on the server, on the client, on mobile or powering smart homes and robotic appliances. I'm always updated what's new in technology and where it will go in next couple of years. I write clean, tested, modular and maintainable code which is cross platform compatible and standards compliant. I love beautiful User Interface and I admire projects with great design. I believe in open source and JavaScript Community, so I am talking at various conferences worldwide as well as at local meetups. I'm co organizer of ReactJS Israel community and active ReactJS, React Native and ES6 expert in Israel. Apart ...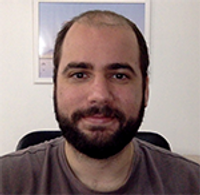 View Profile
Freelance Vr developer in Registro, Brazil
Fullstack , React and WebGL developer.
Hello! My name is Daniel and I'm a software developer based in Brazil. I graduated in Physics almost 10 years ago. I didn't go to make a career in the field, but I did learn a lot of Math and problem solving along the way! I started a Masters Degree in Computer Engineering, focusing on computer graphics, but as my software consulting work started to grow I decided to focus solely on it. I love to make great Ideas become reality, and building interactive experiences that look good. My main focus is on WegGL and real-time 3D graphics for the Web, and Web Applications with React on the front-end and NodeJS or Python on the back-end.
View Profile
Freelance Vr developer in New Delhi, India
Unity3D | C# | C++ | Java | HTML/CSS | JS | Android
I'm a Game developer with experience in Unity3D and you can approach me anytime you need any help related to Game Development(Gameplay, AI, Multiplayer, UI etc). I have experience in HTML/CSS and android app development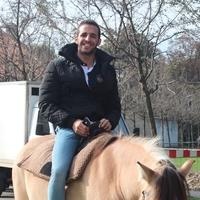 View Profile
Freelance Vr developer in Cairo, Egypt
Passionate Software Engineer
I am a technology-loving geek. I love problem solving and programming. I have been programming for over 5 years and have experience in many fields including web, mobile, game development and also data science and finally virtual reality and augmented reality applications.
View Profile
Freelance Vr developer in Hyderabad, India
Test-driven, backend focused with solid Computer Science fundamentals software engineer and entrepreneur who helps startups create lovable apps. Handson experience on Developing apps for Augmented Reality and Mixed reality
I spend my time working with startups as passionate as I am about building interesting products. I help distill a vision, wrap it in a memorable user experience, get it to market, and learn from it. I am a big fan of rapid iteration and hypothesis testing, and bring an intense desire for lovable interactions and a laser-sharp focus on measurement to every project. I'm working in one of the top tier software product companies as a Senior Software Development Engineer writing scalable (billion users using our products and services) softwares, services and APIs.
View Profile
Freelance Vr developer in Reading, United Kingdom
Experienced C#, Java and C++ Software Developer
I'm a software developer with over 15 years' experience in desktop, mobile, and 3D graphics technologies at companies including Sony Computer Entertainment and HP. My core technical skills include C# / .Net, Java, C++, Unity3D and mobile (Android & Xamarin). I'm passionate about creating robust, maintainable software systems using techniques such as design patterns and loosely-coupled architectures. In terms of mentoring, I have prior experience from helping out at a local programming club for junior coders. https://www.linkedin.com/in/hbodasing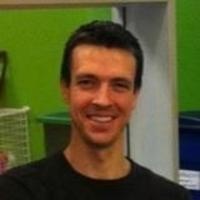 View Profile
Freelance Vr developer in Toney, United States
Full stack 3-D game and web developer with a high bar for User Experience.
I help students, entrepreneurs, small teams, and junior developers build fun and engaging products. What sets me apart: Lightning-fast response time Work well under pressure / tight deadlines Generalist with a high attention to detail 3D visualizations and interactions, 3D math Being a startup founder and software developer, I have a wide range of experience I draw from to help -- I've seen it all and I enjoy helping others achieve their goals and grow.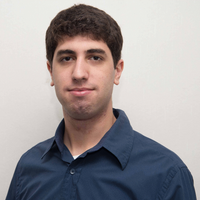 View Profile
Freelance Vr developer in Chichester, United Kingdom
Software Engineer expert in Android, Java and C# development
(Note: unfortunatelly, I'm not currently available for sessions since I'm studying a masters degree. I hope to be back around September 2018. Good luck till then!) I am a Software Engineer with software development work experience since 2014. I went through all the Software Project Process phases (RI, Analysis, Design, Development, Testing and Implantation) which mobile development is my particular favourite, however, I am also rather fond of desktop and web development. I am currently studying the Advanced Software Engineering master degree (MSc) in London during the 2017/2018 academic year and, after finishing these studies, I might also consider doing a doctor's degree in software engineering (probably related to Artificial Intelligence). I would furthermore be interested in doing a c...
Are You a
Vr
Developer?
Get paid while making an impact. Become a Codementor for the next wave of makers.
Apply Now