Freelance Vps Developers Available for Hire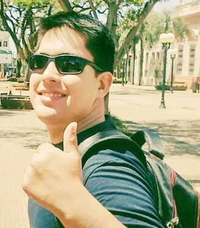 Hire Now
Freelance Vps developer in Encarnación, Paraguay
Full Stack Developer & DevOps
Hi there! I'm a highly focused FullStack Developer with 5 years' experience working in a variety of developments as a freelancer and as a part of developer's teams, I've been working always from my location as a remote developer. I'm always looking to code to the highest standards to write solid code. I'm continuing learning and using new technologies to improve my work's quality and skills. I'm trustworthy, organized, methodical and with a really good eye for the details. I understand the value of good communication regarding all progress for the whole entire work as a fundamental key to tighten the long lasting relationships. I'm comfortable working either independently or as part of a team. I'm a computer's technician, help desk, support and more too. I've worked around 2 years for ...
Hire Now
Freelance Vps developer in Deltona, United States
Full Stack Developer/DevOps & Course Instructor/+10 Yrs
I love programming. I've been doing it since I was a little boy at 12, I suppose it's just how I think! - Quick List: DevOps, Docker, Provisioning, AWS/GCloud/VPS, Node, REST, Python, PHP and any Framework, Vue, Angular, Ubuntu, Bash, etc. - Custom App Inquiry @ hello@jream.com - Free Lessons @ https://youtube.com/JREAM - Full Training Courses @ https://jream.com - I really enjoy teaching!
Hire Now
Freelance Vps developer in Luanda, Angola
I am a polyglot programmer, with focus on backend systems, but some experience with frontend as well.
I am a full-stack developer with passion for Web Development with Ruby on Rails. All my career I acted with web and desktop software development. On web development I went through various backend technologies like Ruby and PHP, a little of Java and C# (ASP.NET) and for frontend, HTML, CSS, JavaScript, JQuery. On databases field, I have a solid experience with MySQL, PostgreSQL, SQL Server, and recently I am diving on NoSQL databases world like MongoDB and Redis. I have experience with Deployment using Mina, Capistrano; and Continuous Integration with Codeship, Semaphone, etc. I am a very persistent person, self-motivated and very creative!
Hire Now
Freelance Vps developer in San Mateo, United States
Front End / Full Stack Web Developer with more than 10 years of experience
I'm a Software Engineer with a DevOps soul, who enjoys writing code and helping others.
Hire Now
Freelance Vps developer in Minsk, Belarus
Founder of https://asoft.co – Chatbots, Shopify Apps and World-class Web Projects
Hey! I'm an experienced Ruby on Rails developer and a founder of ASoft LLC. I give speeches, contribute to open source and write blog posts. I completed my Bachelor of Computer Science degree during my study with exceptional software programmers. I developed my first Rails application more than 4 years ago. Since that time I learned a lot and I continue learning something new every day. I like to share my experience. In 2013 I taught a Ruby on Rails course in the university to about 70 students. Codementor is a great way to help people and learn something new as well. Recently I gave 2 speeches about remote pair programming https://www.youtube.com/watch?v=1sklY800ous & https://www.youtube.com/watch?v=vq_q1ml39RQ. Full CV can be found on ➡ http://asoft.co/people/sergey-alekseev. ...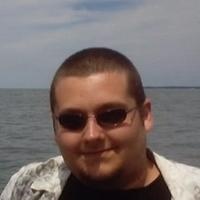 Hire Now
Freelance Vps developer in Hot Springs, United States
Web and Software Developer with several long term projects under my belt
Hello! With over 15 years of experience programming in over 14 languages, I'd be happy to mentor, help, and be available for freelance work. I design websites and software solutions for my many clients and I enjoy helping others learn the joys of programming. Not all my expertise are listed, only the ones I feel comfortable helping anyone with. My rates are low because I want you to get more bang for your buck and consider calling on me whenever you need help.
Hire Now
Freelance Vps developer in Salzburg, Austria
Full Stack Web Developer and Community Enthusiast
Software Developer passionate about helping other programmers and developers, especially beginners. Excel at JavaScript, Vue.js 2 and GitHub community work, but also experienced with Linux and VPS. Give me a try let's have fun coding together! Organizer of Free Code Camp Vienna Meetup, Vue.js Vienna Meetup, vienna.go (Golang) Meetup, co-founder of Developers Rising non-profit, and Chapter Director for HackerX Vienna.
Hire Now
Freelance Vps developer in Las Vegas, United States
Knowledgeable Full-Stack developer. <3 Open source
I am a contractor working with startups on a diverse set of tools. I also work with Formula 1's mobile apps. My skills range from Mobile to DevOps. A lot of my time is dedicated to open source projects.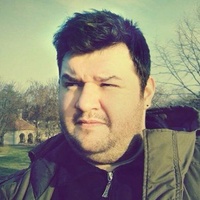 Hire Now
Freelance Vps developer in Leskovac, Serbia
Full stack WordPress designer & developer
I help creative agencies across the World in delivering cutting edge WordPress solutions with laser focus on User experience and help them understand the latest trends in the industry.
Hire Now
Freelance Vps developer in Gloucester, United Kingdom
CTO Bark.com
Development skills: PHP, MySQL, Percona, building and scaling very high traffic websites and RESTFul APIs. Phalcon, CodeIgniter, Zend, MVC frameworks. memcache, redis, Version control, Linux, Apache, lighttpd. Amazon Web Services. Highlights: Originally built mysinglefriend.com codebase, infrastructure and database architecture from scratch in 2004/2005; was contracted back in as lead to rebuild mysinglefriend.com following an acquisition.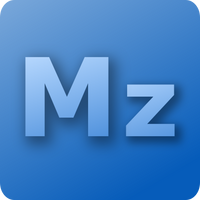 Hire Now
Freelance Vps developer in Oryol, Russia
Dream, code, repeat
Are You a
Vps
Developer?
Get paid while making an impact. Become a Codementor for the next wave of makers.
Apply Now