Freelance Vpn Developers Available for Hire
Hire Now
Freelance Vpn developer in Ashburn, United States
Full stack developer with a focus on javascript based stacks.
Setting up virtual private networks using hardware (Cisco) and software (OpenVPN) systems.
Hire Now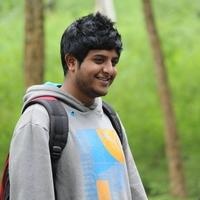 Hire Now
Freelance Vpn developer in Bengaluru, India
Developer at HackerEarth
Work Experience(in reverse chronological order): R&D Engineer, HackerEarth(9 months)(current) Core developer, Klonio - a database version control system(18 months) DevOps engineer, Motorola Solutions(9 months)
Hire Now
Freelance Vpn developer in Lake Peekskill, United States
Full Stack Engineer focusing on Node.js, React, AngularJS, BackBoneJS, Javascript, LESS, SASS, Grunt, Webpack, PHP, Java, WebGL
I have over 15 years of development experience for the top names in all the major industries. I love to teach and talk about technology, and I have extensive mentoring experience. I'm friendly and open, and I make an effort to explain topics carefully. I've worked as developer for about 15 years now, and I have a full understanding of all aspects of development (server side, client side, and mobile). I graduated Magna Cum Laude from Vassar College with a degree in computer science in which I received departmental honors. I've worked for many clients in New York including, Nike, IBM, Pfizer, MTV, Chanel, Verizon, Goldman Sachs, Nestle, AARP, and BAM. I've worked with companies in pretty much all of the major industries applicable to development, and I have a deep understanding of the d...
Hire Now
Hi, I have been in the industry for 17+ years as a Employed and Contract Developer. Starting out as a standards based frontend Web Developer, transitioning to a backend / middleware Developer then migrating to and specializing in Multimedia leveraging Flash, Flex, Air, Developing cutting edge Interactive sites, Touch Screens, Kiosks, Enterprise level Rich Internet Applications (RIA), Product Configurators, e-Learning, Medical Device Simulations, Games, Digital Signage Systems, Mobile Development, and finally performance based creative technology such as VJ-ing, Projection Mapping and Interactive Installations.
Hire Now
Freelance Vpn developer in Ashburn, United States
Maintainer of clojure DevOps System
Michael Jerger is CEO meissa GmbH and maintainer of dda - pallet , an open source framework ConfigManagement similar to salt or ansible. Besides my passion for Java Clojer is the new one. In Clojure development is simply faster ...
Hire Now
Freelance Vpn developer in Horton, United Kingdom
Managing Director, Kraya Ltd
With a penchant for technology from a very young age and a passion to know how things work, Shri has been programming since the age of 10. Since then, he has been involved in more technologies, systems and platforms that you can shake a stick at. At the helm of kraya, he has taken it from a fledgling two person operation out of a bedroom into a company which has doubled in size each year over the last few years in the prestigious west end of Edinburgh. A company, that has local and international clients as well as exposure in a broad range of sectors and services. kraya has specialised teams in several specific technology areas as well as the creative industries including film and media.
Hire Now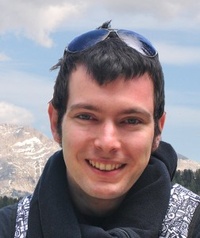 Hire Now
Freelance Vpn developer in Central District, Hong Kong
Director at Flavours from Apulia / Mandelbit Limited
Compulsive thinker, can't stop dreaming about new initiatives and ideas. I believe in freedom and open-source. In my spare time I contribute to different computer networking related projects. WSET® Level 2 Award in Wines and Spirits
Hire Now
Freelance Vpn developer in Hyderabad, India
Software Engineer at Microsoft
Creating new things, building exciting stuff renders me immense satisfaction and happiness. A technology enthusiast I love exploring new areas in computer science and keep in touch with the latest tech trends. As much as my love for learning is my love for imparting what I have learned.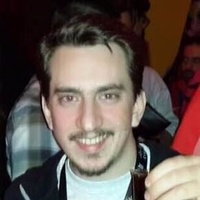 Hire Now
Freelance Vpn developer in Flores, Argentina
Full Stack Developer, Security Engineer & Sysadmin
I consider myself a self-motivated person, who happens to like computers and solutions. This drove me to know how to develop software and getting things done, later in my professional road doing systems had to involve into system administration to setup servers to be able to work with my software and not so far from it, I was driven into the security field due my love for low level programming, reverse engineering and hacking.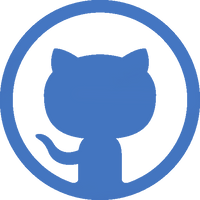 Hire Now
Freelance Vpn developer in Colombes, France
DevOps Big Data Microservice and Cloud Expert
I am a devops, microservice, cloud and big data expert, with over a decade in the field, my specialities is devops workflow design and integration, i have a significant experience in building project form scratch from a PoC to production, i've worked for many sectors like banking, energy, financial market, Payment, retails (Amazon) , and real estate
Are You a
Vpn
Developer?
Get paid while making an impact. Become a Codementor for the next wave of makers.
Apply Now