Not looking for Vpc Developers? Find other types of developers:
View Profile
Freelance Vpc developer in Toronto, Canada
Full-stack Freelance Developer
I'm a full-stack web developer who's been working in the industry for over 10 years. I'm a true polyglot developer, having lead/architectural experience with a wide variety of tech stacks, from Python/Django, Ruby on Rails, Node (express.js/koa) on the backend, to Angular.js, React and Ember.js on the frontend. I spent 7 years in the animation industry as a Web Software Architect, building internal applications to help studios manage their production pipelines. Since leaving that industry, I've been consulting mostly with start-ups to help turn their MVP into a solid foundation and scale their tech to a fully fleshed out product. I also spent 6 months as an Instructor at a code school called Bitmaker and absolutely loved the experience. I love sharing my experience with others. Feel free...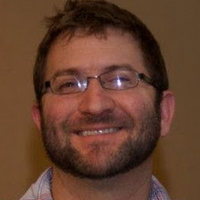 View Profile
Freelance Vpc developer in Columbus, United States
Full stack Ruby on Rails Developer and AWS Cloud Architect
I'm an expert problem solver. I've been developing production applications using Java, Ruby, and Javascript for almost 10 years, using frameworks like Rails, Spring, and Angular. I love solving software problems, building cloud architectures, and data science.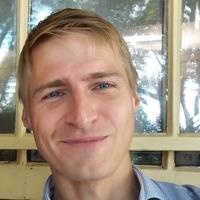 View Profile
Freelance Vpc developer in Rozelle, Australia
Senior Java / Web Backend Developer
MY COMMITMENT My commitment to you is 1. understanding you and your goals 2. guiding you. Depending on your time and budget I'll analyse the task and talk you through a possible solution or implement a solution with you or for you. Amongst others I can help you preparing for an interview, getting started with programming in general, any frameworks and tools or solving any concrete issues you are facing. MY BACKGROUND IN SOFTWARE DEVELOPMENT I have been developing software very successfully on various projects and teams for over 10 years. I have extensive experience developing, maintaining and improving large scale distributed application in finance and news media. This includes green field projects, maintaining and improving matured solutions, and onboarding new team members. I'm also ...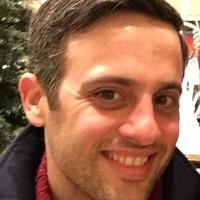 View Profile
Freelance Vpc developer in Forest Hills, United States
CTO/Founder at Nimblechat
Currently working on Nimblechat, food delivery chatbot! https://www.nimblechat.com Sidepad, game controller: http://bit.ly/sidepad I geek out on distributed infrastructure for high-speed computing at scale and code optimization. Things I've done: Autoscaling streaming media relay systems to hundreds of thousands of listeners on AWS with EC2, Elasticache, RDS, Route53, VPC, IAM and ELB. Developed production applications using React with Redux and React Router. Fully tested and resilient with Mocha, Chai, Sinon, and hosted on S3, EC2. Set up continuous integration environments manually with EC2, Jenkins, and Github. Also, prepared continuous deployment environments using Jenkins, EC2, AWS CodeBuild, CodePipeline and CodeDeploy. Developed and deployed NodeJS backend system...
View Profile
Freelance Vpc developer in Bayonne, United States
I am an experienced IT Solution Architect, Database Expert, eCommerce and retails professional with 10+ years of experience
I am an expert in every functional element of e-commerce and retail business operations and management. My extensive knowledge of data management and process automation saved thousands of hours of labor and reduced operational costs up to 90%. As a former business owner, I have a unique understanding of the needs and challenges executives face daily. I hold an MBA degree and have 25+ years of hands-on experience in B2B / B2C retail and e-commerce.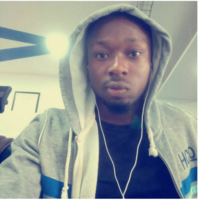 View Profile
Freelance Vpc developer in Lagos, Nigeria
Elite programmer with a passion for coding and mastery in Javascript
I am a software developer with a bachelor's degree in Electrical and Electronics Engineering. I am deeply into web application development using javascript and also on the side very interested in embedded systems and hardware programming.
View Profile
Freelance Vpc developer in Marquette, United States
Emergency support specialist, cloud consultant, lifetime coder, Linux ninja, security guru, developer-operations liasion, systems administrator. Often called 'rockstar', 'unicorn', 'hero', 'savior', 'recluse'; seldom called on the phone.
I put out cyber fires over donuts and camp fires. Polyphasic sleeper serving all timezones! Provider of live-help in real-time via video conference for technologies I have mastered and problems no one else can solve. Writer of re-brandable content management systems (every app has content, does it not?), re-usable apps & APIs, member of Mensa & Intertel, slayer of salmon. Human languages for fun, programming languages for breakfast. I left Detroit in the Dot-Com era to live deep in the north woods, I wear camo every day and kill my own food when I have to. I solve my own problems with grace and efficiency. I'll be happy to solve yours! My three most valuable skills: * Problem solving * Anticipation (of variables and user expectations) * Machine logic These skills, when applied t...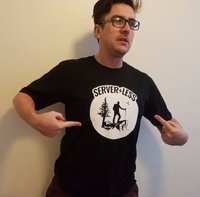 View Profile
Freelance Vpc developer in Lane Cove, Australia
Serverless Architect and Developer
I am an experienced Developer and Polyglot Programmer, based in Sydney, Australia. I specialise in Serverless Architectures and the AWS platform. I've been developing serverless applications with TypeScript and JavaScript, but I've experience with a bunch of other languages as well. I quite like databases, and distributed systems.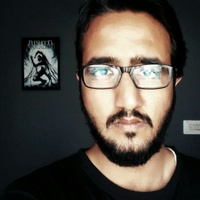 View Profile
Freelance Vpc developer in Bengaluru, India
A backend developer who loves to connect the dots!
Work Experience: 1. Infra and Devops Team at HackerEarth (2 year and 4 months) 2. Backend Engineer, Rare Mile Technologies (10 months)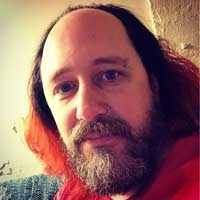 View Profile
Freelance Vpc developer in Dover, United States
Full-stack Developer and DevOp
My name is Dan Pratt (dpratt@innov8d.com). I consider myself a Full-stack Developer and DevOp. I know those are pretty heady buzzwords to hit you with right out of the gate, but I'm being genuine. 
I am truly Full-stack. I have routinely worked front-to-back (HTML/CSS to JS to Backend to DB) on projects, and at points of my career have worked full projects solo because it was the most cost-effective way to get something done. My current preferred stack is React/Reduct, Python/Flask, and Postgres. In the past it was Ruby on Rails, Knockout, Postgres. Before that it was .NET MVC, jQuery, and Microsoft SQL. Before that it was PHP and jQuery and MySQL. So yeah, lots of stacks, lots of change over time.   
I am really just learning how to effectively use React and Redux together, but I am a st...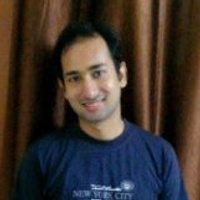 View Profile
Freelance Vpc developer in Amsterdam, Netherlands
I believe in Quality, User experience & performance!
I've been working for prestigious companies as a developer for 4+ years. Worked in domain of database, algorithms & data structure.
View Profile
Freelance Vpc developer in Deltona, United States
Full Stack Developer/DevOps & Course Instructor/+10 Yrs
I love programming. I've been doing it since I was a little boy at 12, I suppose it's just how I think! - Quick List: DevOps, Docker, Provisioning, AWS/GCloud/VPS, Node, REST, Python, PHP and any Framework, Vue, Angular, Ubuntu, Bash, etc. - Full Scale Apps @ https://jream.studio - Free Lessons @ https://youtube.com/JREAM - Full Training Courses @ https://jream.com - I really enjoy teaching!
View Profile
Freelance Vpc developer in Etobicoke, Canada
Product Manager
An experienced startup Product Manager with over 10 years of experience in startups and entrepreneurship. Strong commercial skills coupled with deep technical understanding evidenced by a proven track record of bringing products to market on time and under budget. Extensive and deep experience with many AWS services - VPC, IAM, EC2, RDS, S3, ElasticBeanstalk, CodePipeline, CertificateManager, Route 53, CloudFront, OpsWorks, CodeCommit, CloudWatch, CloudFormation, Glacier, Lambda, SES, SNS, SQS, and others. Ruby on Rails, HTML, CSS, PHP, Javascript, Wordpress, GitHub, Sublime, CLI, Visio, ZenDesk, Netsuite, Agile, Scrum, Amazon Web Services (AWS), Azure, Pivotal, Heroku, Slack.
View Profile
Freelance Vpc developer in Lagos, Nigeria
DevOps Engineer
DevOps Engineer with a knack for systems and processes automation, managing deployments, Autoscaling servers, CD/CI, Release Engineering, Configuration Management e.t.c. I'm always looking for better ways to learn. AWS and Node js fanboy :)
View Profile
Freelance Vpc developer in Seattle, United States
Senior Java EE Developer
Java EE developer with strong experience in Spring framework AWS Certified Solutions Architect – Associate with extensive work experience on Cloud architecture, implementation and improvement.
Are You a
Vpc
Developer?
Get paid while making an impact. Become a Codementor for the next wave of makers.
Apply Now