Not looking for Vmware Developers? Find other types of developers: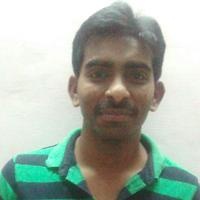 Hire Now
Freelance Vmware developer in Bengaluru, India
Senior System Administrator with 8+ yrs of Exp
- Have been working on

VMWare

technology from past 8 years and have very good exp on vcenter 5.1 and 5.5
Hire Now
Freelance Vmware developer in Lisbon, Portugal
Professionalism and high standards builds trust and long term working relationships
I am a software engineer with over 10 years of experience in developing enterprise solutions. I work with my clients from the concept to delivery, including requirement analysis, solution architecture, implementation, quality assurance, delivery, deployment and maintenance. All the lifecycle of an application is closely followed to guarantee an high quality product. I have experience in working with clients from around the globe, from Macau to the United States, Portugal, Spain, Netherlands and others, in business areas ranging from Financial Markets to Health and Insurance, Technological Startup and others.
Hire Now
Freelance Vmware developer in Seven Hills, Australia
Software Engineer
I am a talented Software Engineer with additional experience as a Test Analyst and Junior DevOps Engineer. I currently work with Java EE and Python but my ability also covers test automation and provisioning of Linux virtual machines using Docker and Puppet.
Hire Now
Freelance Vmware developer in Santa Maria Petapa, Mexico
DevOps Engineer
I'm a skilled developer in a large number of different computer specialties. Can do everything from building and installing servers to programming in more languages than you probably know exist.
Hire Now
Freelance Vmware developer in Tucson, United States
Embedded Systems Engineer at Marcus Enginnering
Bringer of python, Vanquisher of bugs, Lord of Regex, Parser of text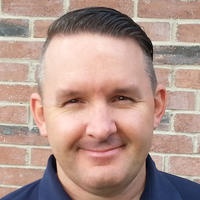 Hire Now
Freelance Vmware developer in Garland, United States
Principal Software Engineer
Veteran software engineer with broad experience in automation, virtualization, various languages and platforms, performance analysis, etc. -- all the tools to get the job done. I've been programming since I was in the 7th grade, and 20 years professionally. I am self-taught, so I have a knack for staying up with current technology and quickly adapting. I understand architecture at a low level, and am passionate about well-designed, robust software. My automation background comes from being the primary developer on a very large server application with little resources to support it, so, every task that could be automated, had to be. Ruby has been my automation language of choice, though I anticipate Go replacing it where performance is concerned. I like solving problems big and small, so,...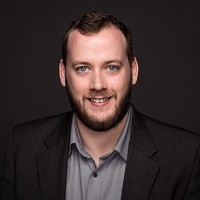 Hire Now
Hire Now
Freelance Vmware developer in Seattle, United States
Certified AWS Solutions Architect & PHP Developer
I am a programmer, sysadmin, and entrepreneur. I have 8+ years of programming experience with PHP. I also have experience with C#, Ruby, and a few other languages. I'm an AWS Certified Solutions Architect. Specialties: Programming, DevOps, Management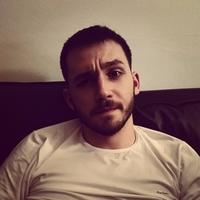 Hire Now
Freelance Vmware developer in Niš, Serbia
Founder at Ursus Software
I am a Backend Developer from Nis, Serbia. Passionate about open source software. I mainly develop in Python and Java, but I am also good with other languages and system administration.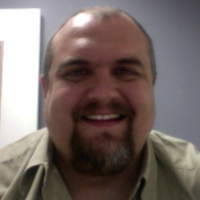 Hire Now
Freelance Vmware developer in Mokopane, South Africa
Professional IT Technologist & Executive | Software Development | Mobile App Development | IT Strategy | Hosting |
I've been developing and programming forever. It is what I do. I *love* helping people. I know many languages and methods. I've implemented many different things and I can usually find solutions to issues in a heartbeat. Let me help you , you will be glad you did.
Hire Now
Freelance Vmware developer in Hicksville, United States
Development and Operations Director
Global DevOps Community | http://devopschat.co Contact Details | http://jared.nyc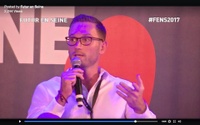 Hire Now
Freelance Vmware developer in Le Coudray-Montceaux, France
PHP Symfony2/3 & Full-Stack Lead Developer with 10+ years XP.
Symfony2/3 Expert, I have been Lead Developer on couple of major projects. Full-Stack developer, DevOps, and CTO @ 2 companies. Also involved into Cryptocurrencies.
Hire Now
Freelance Vmware developer in Banja Luka, Bosnia and Herzegovina
Web appication developer, PHP, CakePHP, Wordpress, Javascript, Jquery, Ruby on Rails, Redmine, C#, MySql, Microsoft Sql, Linux server administration,
I have 15 years of experience in IT with degrees: MsD in Product and Service development, (Industrial engineering), BsC in IT, (electrical engineering), computing and automation, computer sciences and information technology. Before contacting me, unless you have enormous budget, it would be good for you to get some formal degree in IT (3-5 years of education), which guarantees that you understand merely basics of: - computer hardware - domain names and hosting - client-server architecture - source control management - SQL/RDBMS systems - object oriented programming - MVC concepts (for web) Because otherwise you probably won't understand what am I talking about... Good place to start is my book on Redmine https://www.packtpub.com/big-data-and-business-intelligence/redmin...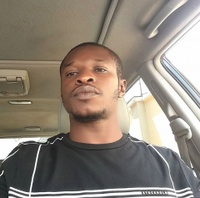 Hire Now
Freelance Vmware developer in Lagos, Nigeria
Open Source Evangelist, Back-end Architect, Systems Integrator and a Web Developer
With 9 years plus in IT development experience – My Industry Expertise includes but not limited to being an Open Source Evangelist, Everything Data (Big Data, ORDBMS, ML, HA, Cluster, Visualization) Advisor, Systems Integrator and a Web (Python/PHP/Wordpress) Developer. Within workplace, I have often times demonstrated strengths in several activities, this includes excelling and recording success in leading the team of 8 programmers and 36 data entrants in providing support and management of OpenVR system, a software system use to register approximately 73.5 million eligible voters across Nigeria. I have also played a significant role in a several other IT projects and leading a team of 9 developers in the development of an Electronic Medical Record (EMR) System used for HIV management in...
Hire Now
Freelance Vmware developer in Natal, Brazil
Senior Linux Administrator and Jr. Linux Kernel Developer
Over 17 years of experience in Linux Systems. Red Hat Certified Engineer since 2009. Strong background in scripting and programming. Graduated in Computer Engeneering in 2008. Master in Systems and Computing in 2014, working in virtual wireless networking (programming in Linux Kernel level). Loves challenges.
Are You a
Vmware
Developer?
Get paid while making an impact. Become a Codementor for the next wave of makers.
Apply Now