Not looking for Vm Developers? Find other types of developers:
View Profile
Freelance Vm developer in Erie, United States
Mentor, Leader and Catalyst
I provide mentoring, training and leading services to small companies and start-ups around the country as well as providing business advice and acting as a catalyst specializing in solving problems that no one else can. I am an expert if a variety of languages, frameworks and services. Ask me anything.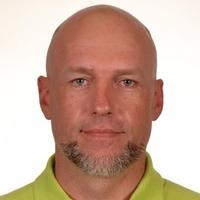 View Profile
Freelance Vm developer in Kaunas, Republic of Lithuania
Data and Web Developer
Full stack data and web developer making custom data analysis and machine learning applications for clients in investment management, trading and other data intensive fields. My main working languages are Python, and Matlab. Currently I am also learning Scala. My last project done for American trading company based in Chicago was a Python 3 program running on Fedora Linux that downloads the set of futures trading data using Quandl API, tests the data for integrity, makes custom indicator calculations and outputs the data into .csv files. Recently I have also developed and deployed custom web application for international scientific conference organized by one university in Lithuania. It included content publishing, abstract submission and participant management using Python 3 and Dja...
View Profile
Freelance Vm developer in Helsingborg, Sweden
Long term UNIX guru and author
I've been working with UNIX-like systems (Linux, FreeBSD, OpenBSD, Mac OS X and many more) for about 20 years, both as a hobby, as my field of study and as a profession. I run my own company in Sweden in UNIX consultation, education and hosting. I've also written a book in swedish about Python and I'm currently working on my second book, a book about C programming.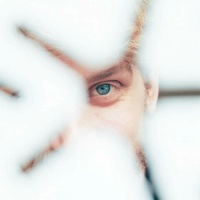 View Profile
Freelance Vm developer in London, United Kingdom
The only principle that doesn't inhibit progress is: Everything goes.
I dropped physics in 2009 to become a fullstack developer and then partially dropped the developer role in 2016 to work with technology and education. While I can still be a physics teacher and a fullstack developer, what currently drives me is trying to understand how can we improve our relationship with machines through joyfull and mindfull experiences. I believe invention literacy is a way to empower people. If we work together it's very likely I will talk a lot about Paulo Freire and Paul Feyerabend. If you don't know them, you should definitely check them out because they are awesome! On my spare time I am a synth freak, homebrew computer enthusiast, marble run maker and a terrible melodeon player. I'm interested on human machine interaction, communication protocols, procedural and...
View Profile
Freelance Vm developer in Bengaluru, India
Vice President of Engineering at Postman
Tech architect, strategist and a developer specialising in JavaScript framework development. VPE @PostmanClient, architected and developed @FusionCharts JS data visualisation library. Been a person who has seen languages and platforms grow over a period of two decades, I bring best practices, risk mitigation and low level debugging skills by virtue of being able to analyse and understand the fundamental technologies that power businesses and great products. Coupled that with a compulsive, empathetic personality, provides a practical and yet scalable outcomes.
View Profile
Freelance Vm developer in Cairo, Egypt
Software Architect and Development Manager
Leverage technical expertise on software architecture and design to provide exceptional mission critical enterprise software solutions. Experience including leading teams, healthcare solutions and cloud computing. Known for creating and implementing large scale applications that scale up with industry requirements and lead the team to do so through organization process. Experienced on medical software standards to enable healthcare industry with connected solutions. Has wide experience on entrepreneurship through co-founding 2 healthcare software solutions startups
View Profile
Freelance Vm developer in Seattle, United States
Professional developer with amateur passion
I'm a professional business software developer and integrator, with roots as a hobbyist. My job demands that I learn and think on my feet, and solve problems without mentoring and guidance. The projects I've worked on have ranged from firewall appliances and caching proxies to machine vision and robotics. Writing code is both my job, and my passion, and I'm excited to see where your needs take us.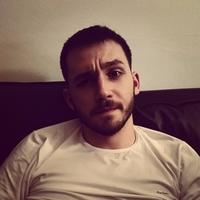 View Profile
Freelance Vm developer in Niš, Serbia
Founder at Ursus Software
I am a Backend Developer from Nis, Serbia. Passionate about open source software. I mainly develop in Python and Java, but I am also good with other languages and system administration.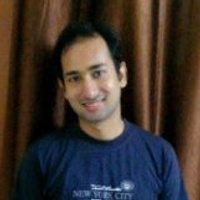 View Profile
Freelance Vm developer in Amsterdam, Netherlands
I believe in Quality, User experience & performance!
I've been working for prestigious companies as a developer for 4+ years. Worked in domain of database, algorithms & data structure.
View Profile
Freelance Vm developer in Leawood, United States
enthusiastic mentor, mad about software quality
20+ years development in python, C, scala, etc. 15+ years leadership in web standards. Currently maintaining 20KLOC clinical data ETL job in SQL and python. Day job: writing software to support research at KU Med Center
View Profile
Freelance Vm developer in Governador Valadares, Brazil
Software Engineer
I'm a Brazilian Software Engineer with experience in analysis and development of systems since 2006. I have knowledge of languages, platforms, frameworks and agile methodologies. I am a free software enthusiast, an apprentice of best development practices and new technologies. And in the free time, I try to be a technical writer.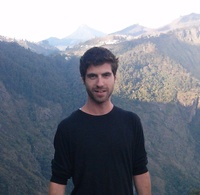 View Profile
Freelance Vm developer in Tel Aviv, Israel
Front End Developer and Enthusiast
I like beautiful things, and often make a habit for myself not only to implement them, but make the code of them beautiful as well. I'm thrive to learn new ways to make my code better, more usable and understandable, be it through new methodologies or web developing tools. I often had the good fortune to lead large-scale projects, HTML/CSS design wise, so had the opportunity to know the ins-and-outs of the design, starting from the architecture and the big picture to the fine-tuning and the little pixels. CSS is often overlooked, being a 'dumb' language, but many people don't realise how important it is - aside from being the design language of the web, it's also a could-be bottle neck in terms of rendering, since the website doesn't load until the CSS does. Over the years I had the opp...
View Profile
Freelance Vm developer in London, United Kingdom
10+ years of software development experience with focus on software design, system integration and enterprise architecture. Practitioner of agile methodologies such as Scrum, Extreme Programming (XP) and Test Driven Development (TDD)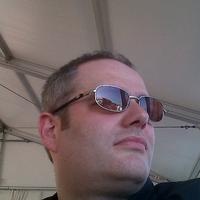 View Profile
Freelance Vm developer in Torre Boldone, Italy
IT Architect
Solid background in the Information and Communication Technology field; experience acquired with top market Italian and European players (Telco and Enterprise Market). Specific competence on deployment and placement of value added ICT services and security systems. Specific technical knowledge in System Integration for OSS (Operational Support Systems); deep knowledge in System and Network infrastructure Design and Planning (for both Physical and Virtualized environments) Consolidated many-years project management and consulting approach to the customers. Product marketing and IT architectural design, technical and business development pre-sales Bid management Project management on mission critical tasks Operational procedures Infrastructure design and planning Hardware and Softw...
View Profile
Freelance Vm developer in San Jose, United States
Systems Analyst
I write from the heart. That includes code. I am conscientious, meticulous, sensitive to Dunbar's number, and a cognitive spendthrift. I'd probably like working together, but, as I say, "I'm from Michigan, and I you have got to show me." Passion and obsession destroy lives, I think, but, well, I do care about the things I care about. Build Engineer, Erlang/Python Developer, or Research Strategist at a firm in one of the following industries: * Spacecraft * * Cryptocurrency * Molecular Biology Security * Ethical Private Equity I have set up habits of quick, critical thinking, absurd humor, and intuitive leaps. In my spare time, I dream, write fiction, teach rowdy pre-schoolers critical thinking, play with biology ideas, harangue, and play sports. I can do backe...
Are You a
Vm
Developer?
Get paid while making an impact. Become a Codementor for the next wave of makers.
Apply Now