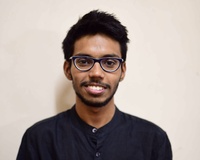 Vishwajeet Srivastava
Android Developer | Product Person | Google Summer of Code @MIT Media Lab
$20.00
For every 15 minutes
A developer by profession with 3+ years of experience. I have a deep interest in mobile technologies, primarily Android. I am a two time Google Summer of Code developer (Its an open source internship program from Google) and very active in open source. I have been mentoring small startups as well as students to help them in their products or becoming a better developer via programs like Google Code-In, Udacity and more. I can help you out in creating a better product starting from ideation phase. I can help you in creating better scalable software with high code quality and coverage. I have deep knowledge of android ecosystem but I am very well efficient with web technologies as well.
Things Hackers don't tell you about Hackathons
Hackathons are a great way to meet amazing developers, designers, entrepreneurs and more. If you are new to hackathon circle, this is your go to guide.