Find a mentor

Web Programming

Mobile App Programming

Programming Languages

Data Science /Engineering

Database /Operations

Others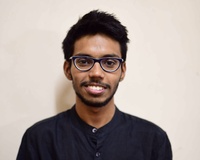 Vishwajeet Srivastava
Android Developer | Product Person | Google Summer of Code @MIT Media Lab
A developer by profession with 3+ years of experience. I have a deep interest in mobile technologies, primarily Android. I am a two time Google Summer of Code developer (Its an open source internship program from Google) and very active in open source. I have been mentoring small startups as well as students to help them in their products or becoming a better developer via programs like Google Code-In, Udacity and more. I can help you out in creating a better product starting from ideation phase. I can help you in creating better scalable software with high code quality and coverage. I have deep knowledge of android ecosystem but I am very well efficient with web technologies as well.
I have experience of working more than 3 years in the domain of Android development. I have worked with several startups as well as open source organizations on various Android projects. Not only I developed dozens of Android apps but also worked directly on Android SDK as part of my work with MIT Media Lab.
I have been using Git as VCS from around 2 years. I have been actively contributing to several open source projects with a large number of contributors. Git is must know to contribute to these projects. I have been using Git in my day to day development work.
I have been contributing to various open source projects for organizations such as MIT Media Lab, Mifos Initiative, Fossasia, OpenMRS etc. I am a Linux Scholar as well and actively contribute to both small and large OSS projects.
Things Hackers don't tell you about Hackathons
Hackathons are a great way to meet amazing developers, designers, entrepreneurs and more. If you are new to hackathon circle, this is your go to guide.