Find a mentor

Web Programming

Mobile App Programming

Programming Languages

Data Science /Engineering

Database /Operations

Others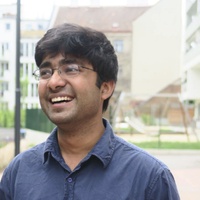 vivek maskara
Application Developer(Windows & Android)
$10.00
For every 15 minutes
I develop apps, create websites and blog about my app experiences. I enjoy developing mobile apps, having started with the Microsoft platform – Windows Phone and Windows 10. Currently, I am a full-time Android developer. So far I've worked on many apps for these platforms, on all levels – as a single developer during late night hours and weekends, as a freelancer, and as a part of well-organized teams! Being an active contributor to Wikimedia's open source projects, I am also a part of the Wikimedia Commons App team for the Vienna 2017 Hackathon.
I have been developing universal apps for Windows 10 even before it was launched for the public.
I have developed quite a few apps for Windows 8.1 and Windows 8 and am comfortable with both the UI and code behind.
I have been developing apps for Windows Phone for the past 4 years and have worked on all levels, be it as an individual developer, as a freelancer or part of well organized teams.
I am quite familiar with the language as i have developed native store apps for Windows 8, Windows Phone 8 and Windows 7 desktop(WPF).
I design all my apps using XAML and am familiar with most of its concepts. I can comfortably work with Data Binding, Converters, Dynamic UI etc.
Github repositories
push_notifications
Push notifications for Windows Phone 8 using PHP
indian_umbrella
website work