Vittorio Romeo
Professional software engineer and C++ enthusiast.
$30.00
For every 15 minutes
I'm Vittorio Romeo, a professional full-time C++ Software Engineer, and a computer science and technology enthusiast. Programming is my passion. Since I was a young child, I've always been interested in computers. When I was 11-12 I had my first experience with programming, and I fell in love. Since then, I've always tried to learn more and more about programming and computers in general. C++ is my favorite langauge and I consider myself an expert, especially in the latest standards (C++11/14/17). I'm an active member of the C++ community and game-development community. I've spoken multiple times at CppCon, C++Now+, ACCU, Meeting C++, and other C++ conferences. You can find all my talks here: https://www.youtube.com/playlist?list=PLTEcWGdSiQelEQw64Z7EL2vk6LsKW_Ouj Programming has always been a pleasure for me - I spend my free time working on free open-source cross-platform games and applications. Sharing my knowledge and helping others is also something I greatly enjoy.
Github repositories
SSVOpenHexagon
C++14 FOSS clone of "Super Hexagon". Depends on SSVStart, SSVEntitySystem, SSVLuaWrapper, SSVMenuSystem, JSONcpp, SFML2.0. Features JSON/LUA customizable game files, a soundtrack by BOSSFIGHT, pseudo-3D effects.
ecst
[WIP] Experimental C++14 multithreaded compile-time entity-component-system library.
Average Rating
5.0
(9 ratings)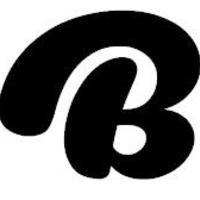 Very helpful, spends time to make sure he has the understanding of your requirements then helps from there. Must recommend.
Excellent breadth of knowledge and up-to-date with everything through future C++17 features.
Fantastic mentor, very well educated. perfect.