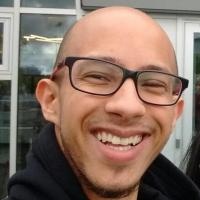 Vitor Navarro
Mobile and Game Developer, Teacher, Tech blogger. Tech enthusiast that love games and books.
$15.00
For every 15 minutes
Every problem has tools to solve it, instead of using a hammer to fix everything I like to analyze and deal with each situation with a proper toolset. That belief reflects in the way I build my career and in the quality of products I've worked with. I love software development in general, yet I found the mobile scene to be rich and nurture growth in the industry as a whole. Also, I believe there is a marriage between elegance and practicality in the creation of apps that is a huge way of impacting end-users, touch their hearts always feels like a huge accomplishment. One of the greatest things of the software world is to get to study lots of different things, so recently I got back to AI with Machine Learning studies. Never stop learning.
Github repositories
HitemCoronaSDK
A game for CoronaSDK Workshop
Pirate-Treasure-Hunter
Indie beta game made to test xna development. I made all the art concepts and development but the songs are from open sources.