Not looking for Virtualhost Developers? Find other types of developers: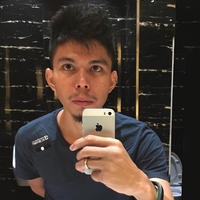 View Profile
Freelance Virtualhost developer in Talisay City, Philippines
C# | Javascript | PHP | Python | Objective C | AWS | NodeJS | ASP.NET | Linux
Hi! My name is Clark, I started coding since I was between 10-12? I can't even remember. It started from editing Game files to enabling cheats to making my own game private servers. Now I'm 25, a full stack software developer. Though I have still so much to learn! I'm pretty sure I have a thing or two of knowledge to share with you, never stop learning!
View Profile
Freelance Virtualhost developer in Târgu Mureş, Romania
Highly rated full-stack GDE expert, API/Javascript/jQuery/PHP/MySQL coach, experience in scalability. Among top users on Stackoverflow (103k reputation) and Google Developer Expert (GDE).
Full-stack engineer for over a decade(13+yrs). 3 yrs experience in online mentoring and consulting, I possess coaching skills that enable much more effective dialogue, lots of sessions completed, and great reviews as you can see on my profile. As a technical engineer, and head of scalable cloud applications, I've completed various projects, large scalable sites/SaaS solutions. I have over 13 years experience in APIs, PHP, SQL, MySQL, Javascript/jQuery, Scalability, Redis, Memcache, Riak, Beanstalkd, and strong DevOps skills. Yii Framework/Laravel advocate a love working with RESTful services. I am experienced in query optimizations where I had achieved great results on MySQL. Among my other abilities there is also the rapid abilities to debug or troubleshoot a particular problem. Choose ...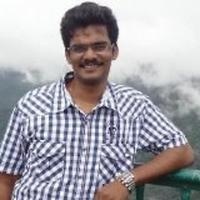 View Profile
Freelance Virtualhost developer in Mumbai, India
Analyst at a Top Notch Bank in the IT domain
** Having over 8 Years of experience in Software development and design ** * Oracle Certified Java Professional - Java SE 6 Programmer. * Completed M101JS Certification , MongoDB for Node.js Developers. * MapR Certified Spark developer – DEV 360 – Apache Spark Essentials. * Involved in Deployment of applications in Application Servers (Cluster) like Glassfish which involved setting up of all configurations related to the application server. * Co-ordinated for setting up of URL-Redirection, Load Balancing and SSL enabling in Apache Web Server * Experienced in handling Databases Oracle9i, 10g, 11g ,MS Sql Server. ** POLICIES ** =================== * If you are dissatisfied with my service in any way, I will refund you in full * I do not generally charge for the "...
View Profile
Freelance Virtualhost developer in Bayside, United States
10+ Years of experience developing Web Apps(PHP, Coldfusion),GUI Interfaces, Database Management and Raw JavaScript/jQuery programs. A true Guru.
Application Developer, GUI Developer, Database Administrator, and a constant learner of new technologies (especially related to ajax technologies). I have more than 15 years of experience in programming development, including LAMP Stack and CSS3/HTML5/JS. Specialties: Web Server installation, Web programming, Web Applications projects and Media Design, CSS3, CSS2, HTML5,XHTML,JSON, Javascript, Any ajax software implementation, jQuery, Graphic GUI Design, jQuery Mobile, jQueryUI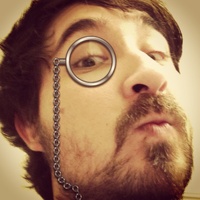 View Profile
Freelance Virtualhost developer in Denver, United States
Software Craftsman
I'm a software developer (generalist / polyglot) who is devoted on learning and educating cutting edge technologies. I have over 12+ years of industry experience with design, development and system architecture. I have a strong background in web application development, yet recently proficient in crafting iOS apps. Majority of my experience has been in business applications, from large complex enterprise systems to smaller sophisticated tools for small businesses. Available to assist with any sized project or issue you have!? Reach out anytime day or night!
View Profile
Freelance Virtualhost developer in Ashburn, United States
Veteran full-stack Web Developer 21 yrs experience
Curious, driven and savvy full stack developer. webmaster and entrepreneur with 4 startups under his belt eager to make web/mobile projects succeed.
View Profile
Freelance Virtualhost developer in Mérida, Venezuela
Member en Plone Foundation
I am native from Maracaibo, Venezuela, I a graduated of the "Academia de Software Libre" of Fundacite Mérida as "Especialista en Desarrollo en Software Libre" and also a graduate of the Colegio Universitario "Dr. Rafael Belloso Chacín" as "Técnico Superior Universitario en Informática", currently I am a member of the CENDITEL Foundation community, where I serves as Developer on Free Technology, I am advisor to Venezuelan government agencies regarding issues of community collaboration and free software development. I have experience using Free Software since 2002, I have been participated as a collaborator in the Internationalization process and Spanish localization in many Open Source and Free Software projects, I am an active contributor in Venezuelans projects like "CANAIMA GNU/Linux"...
Are You a
Virtualhost
Developer?
Get paid while making an impact. Become a Codementor for the next wave of makers.
Apply Now