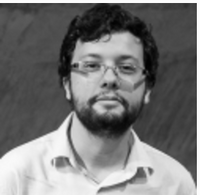 Vinícius Motta
Researcher - Operations Research applied to Electricity Sector
$15.00
For every 15 minutes
I am an experienced developer in Python and Matlab with more than 5 years of experience. My main interest is working with operations research applied to the electricity sector. As such I have already developed several optimization models to solve real world problems, such as power grid expansion planning and power grid operation.
Vast experience with developing software and models with Python. In the last 2 years I have extensively used Python for modeling real world problems as optimization problems, developing systems and webscrapping. All of my projects were developed using the Object Orientation Paradigm. Besides that, I have also some experience with web developing with the django framework.
Extensive experience with modeling and software development in Matlab. I have modeled real word as optimizations problems and developed software using Matlab. Because of that, I am quite proficient in Matlab and in a great deal of its toolboxs.
I have been using Git for version control for a long time, it is easy to use and it makes really easy to manage my code. I have used Git in most of my projects independently of language and it's been great.
Average Rating
5.0
(2 ratings)
Excellent help with nicely commented code and a very fast response. Thank you again for your help.
Many thanks Vinicius! You were very helpful and timely and your approach was great too.