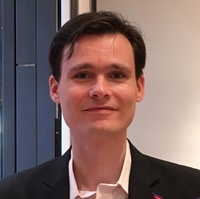 Vincent Lonij
Full Stack Data Scientist - Swyg Ltd.
Average Rating
5.0
(12 ratings)
May 2018
Vincent was both highly skilled and a pleasure to work with.
Everytime Vincent and I talk about work he manages to exceed expectations with the deliverable and add valuable insight I may have forgotten to ask about.
We have an extensive .htaccess file, full of redirects, including regex redirects. Vincent rewrote, combined, and reordered the entire .htaccess file, greatly increasing efficiency. He was reliable and great to work with. We plan on using his services again.
Had a great session with Vincent! Everything was perfect and well explained!
Apr 2018
Really good mentor in the computer vision field!
Vincent is the real deal. He has the ability to break down the problem into a clear and concise description. Very professional and a nice person.
Mar 2018
Vincent does an impressive job reading his students and knowing where they need to go, even if I don't. I formerly taught at a state university and understand how important that is to effective teaching, and Vincent is one of the best I've ever seen. Not possible to be happier with his help.
While some mentors here may be as good as Vincent, it isn't possible for them to be better. Top quality from start to finish. I'll bring a general concept/goal to our meetings and Vincent breaks down the fundamentals and shows me the components necessary to reach my goal. I'm learning so much so quickly and haven't been able to make this type of progress on my own. Impossible to say enough positive things here.
Feb 2018
Went through free session to figure out whether we can reach a solution, Fixed my issue in using Python + Pandas Understands your code quite promptly and gets on the solution - won't waste your paid session time. Picks up possible improvements as a bonus Good job ! Thanks Vincent !