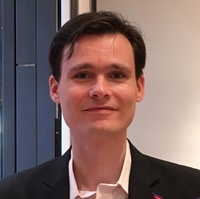 Vincent Lonij
Full Stack Data Scientist - Swyg Ltd.
For every 15 minutes
I have have spent the last 5 years applying Datascience in an industrial setting which has taught me what the key challenges are in the commercial application of data science. I specialize in deep learning applied to data about the physical world, including images, sensor data, and weather data. I like to build stuff that works, especially using cool datascience and machine learning. I have applied datascience in a range of fields, including energy, finance, computer vision, and social good. In my free time I like to build web apps like a bot that talks like William Shakespeare.
3
Python
3
Pandas
I have applied Data Science techniques in multiple industries, including renewable energy, transportation, and finance. I have delivered several large client projects for multinational IT companies where I was responsible for the core data-analytics as well as the visualization of data and communication with stakeholders. The methods I used in these projects include demand forecasting, customer segmentation, clustering, random forests, neural networks, gradient boosting and more.
I have built multiple full-stack solutions in Python for large international IT companies. These projects included, analytics platforms, games, and financial forecasting systems. My experience includes building of a database, backend, api, and frontend. I have used several other technologies in conjuction with python, including Flask, MongoDB, Docker, Travis, and many others.
I have built state of the art machine learning solutions that are used in production at large IT companies. I have extensive experince using Tensorflow, Keras, Deep Learning and similar techonologies. I have worked on Natural Language Processing, Computer Vision, ant time-series forecasting.
People Migration Analytics
We help humanitarian organizations better respond to crises by predicting when and where the next crisis will happen.
Github repositories
python_cartography_tutorial
A tutorial about making maps in python using folium.
battleground_agent_template
A template to make your own agents
Average Rating
5.0
(7 ratings)
Really good mentor in the computer vision field!
Vincent is the real deal. He has the ability to break down the problem into a clear and concise description. Very professional and a nice person.
Vincent does an impressive job reading his students and knowing where they need to go, even if I don't. I formerly taught at a state university and understand how important that is to effective teaching, and Vincent is one of the best I've ever seen. Not possible to be happier with his help.
While some mentors here may be as good as Vincent, it isn't possible for them to be better. Top quality from start to finish. I'll bring a general concept/goal to our meetings and Vincent breaks down the fundamentals and shows me the components necessary to reach my goal. I'm learning so much so quickly and haven't been able to make this type of progress on my own. Impossible to say enough positive things here.
Went through free session to figure out whether we can reach a solution, Fixed my issue in using Python + Pandas Understands your code quite promptly and gets on the solution - won't waste your paid session time. Picks up possible improvements as a bonus Good job ! Thanks Vincent !