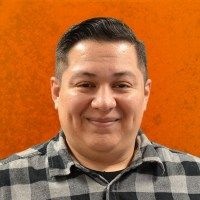 Vincent Chavez
Full Stack Javascript and .Net Developer
$20.00
For every 15 minutes
I am an experienced full stack developer with UI/UX roots that keeps the products I produce looking good and function even better. The focus of my career has gone from a major in desktop and backend development to that seeming to become a minor while I focus on majoring in front end code. I enjoy working in both (frontend and backend) environments and really enjoy solving problems. I also enjoy helping those around me, having mentored a few previous co-workers to this day.
My C# and .Net experience has varied from console applications, to desktop applications and also web based applications using object oriented design in nearly all cases. Have also used Entity Framework extensively since the initial release of the framework.
We had a vast library of pages and components built with knockout but the creation of new features and maintenance is becoming cumbersome to manage. We decided a migration to Vue is in our best interest. We have created a component library and are now migrating all the pages within our system to Vue with much success.