Freelance Vim plugin Developers Available for Hire
Hire Now
Freelance Vim plugin developer in San Jose, United States
Expert full-stack developer(Python/ES6/React/Redux) with 8+ year of experience. @LinkedIn
Sr. Software Engineer @ LinkedIn, 8+ years of experience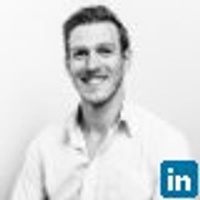 Hire Now
Freelance Vim plugin developer in Oakland, United States
If it's not readable, it's not good code.
I live in Silicon Valley, building my 3D graphics tech company, Strypes. All I do right now is program, manage other programmers, and learn more about programming (Usually about 10-12 hours a day 7-days a week). Good thing I freakin' love it. I also love to teach. Hence me occasionally taking some time to mentor here.
Hire Now
Freelance Vim plugin developer in Feira de Santana, Brazil
Ivan is a developer with four years of experience in web development. He has strong skills in back-end development, mainly with the Python language and Django and Pyramid frameworks. He also has good experience in front-end development, mainly using jQuery, AngularJS, and Bootstrap.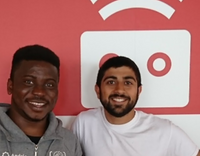 Hire Now
Freelance Vim plugin developer in Lagos, Nigeria
Software Developer
I love to cook, and if you've watched some of my tutorials, I like using cooking as an example. I also like to cook good and quality code that are easily maintainable and scalable in the long run. Aside coding, I write fictional stories, love swimming and trying out risky things. Life is short so I live on the edge. I am also a good teacher and an obedient student, I love to pair program with anyone willing to. I so much believe that knowledge is not found in one place or one individual, you can find knowledge in anywhere even in places where you list expect.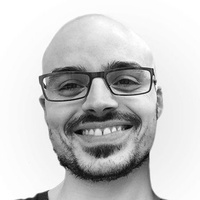 Hire Now
Freelance Vim plugin developer in Bonn, Germany
Problem Solver, Automation Enthusiast, Pragmatist
I mainly work as a Consultant and Developer to help companies on their way to a more agile and user focused way of developing software and/or hardware. I enjoy being a mentor to others and love to learn through intensive collaboration. Things you hear me saying very often: * Test Automation * Pair Programming * Test Early Approaches like TDD Every achievement in my life was supported and enabled by great mentors and teachers that supported me whenever it mattered most. I think it is every ones responsibility to give away the knowledge that was shared in order to enable others on their own way.
Hire Now
Freelance Vim plugin developer in Marquette, United States
Emergency support specialist, cloud consultant, lifetime coder, Linux ninja, security guru, developer-operations liasion, systems administrator. Often called 'rockstar', 'unicorn', 'hero', 'savior', 'recluse'; seldom called on the phone.
I put out cyber fires over donuts and camp fires. Polyphasic sleeper serving all timezones! Provider of live-help in real-time via video conference for technologies I have mastered and problems no one else can solve. Writer of re-brandable content management systems (every app has content, does it not?), re-usable apps & APIs, member of Mensa & Intertel, slayer of salmon. Human languages for fun, programming languages for breakfast. I left Detroit in the Dot-Com era to live deep in the north woods, I wear camo every day and kill my own food when I have to. I solve my own problems with grace and efficiency. I'll be happy to solve yours! My three most valuable skills: * Problem solving * Anticipation (of variables and user expectations) * Machine logic These skills, when applied t...
Are You a
Vim plugin
Developer?
Get paid while making an impact. Become a Codementor for the next wave of makers.
Apply Now