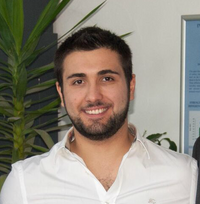 Viktor Petrovski
$10.00
For every 15 minutes
I'm a passionate Mobile App Developer specialized in the Android platform. My aspiration is to bring my applications to as many users as possible all over the world. Building a software product is not hard with such number of frameworks and platforms, but building a reliable, extensible and robust application is not a trivial task. The key point here is a software architecture, most developers, unfortunately, don't pay enough attention to it. An application without a well-designed architecture is like a house without a foundation. I always seek to establish good communication with my clients, so that we can ensure specific and business-critical requirements are met. I'm dedicated learner, who is continuously developing, implementing, and adopting new technologies to maximize development efficiency and produce innovative applications. I am not trying to maximize the number of projects done, but the number of well-done projects instead.
I was Co-Founder and CTO of a social network with over 200k+ active users on both Android & iOS platforms. During my 2.5 year journey as a startup co-founder and lead developer, i have been actively involved in every scope of the project. ( Client side: Android, iOS, Back-end apis, MongoDb maintenance and schema design, server scaling etc.. ).
How to become the Developer you've always wanted to be.
https://cdn-images-1.medium.com/max/1600/1*ltRksgd76i9FGLlMNMvmMw.gif We are living in a world where technology is going crazy, things are invented on a daily basis, things that we couldn't even...