Vignesh M
Full Stack Web/Mobile Engineer | Python ❤ JavaScript Developer | Django ❤ React Expert, Mentor, Speaker, Trainer and Hackathons Hacker
Average Rating
5.0
(7 ratings)
Aug 2017
Helpful and finished way before the deadline.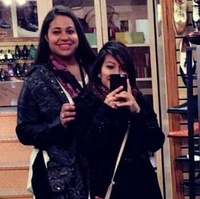 Great mentor! He did a great a job at explaining everything and making sure I understood. I am very pleased.
After every session I realize that Vignesh is the one to meet when I have a problem in Django! Thank you again!
Vignesh is really helpful and he really knows how to deal with any kind of problem in Django. Highly recommended.
Hi solved my problem again! Very attentive as usual and very knowledgeable in Django.
Another session which has been awesome. Vignesh is always available to help.