Freelance Views Developers Available for Hire
Hire Now
Freelance Views developer in Toronto, Canada
Full-stack Freelance Developer
I'm a full-stack web developer who's been working in the industry for over 10 years. I'm a true polyglot developer, having lead/architectural experience with a wide variety of tech stacks, from Python/Django, Ruby on Rails, Node (express.js/koa) on the backend, to Angular.js, React and Ember.js on the frontend. I spent 7 years in the animation industry as a Web Software Architect, building internal applications to help studios manage their production pipelines. Since leaving that industry, I've been consulting mostly with start-ups to help turn their MVP into a solid foundation and scale their tech to a fully fleshed out product. I also spent 6 months as an Instructor at a code school called Bitmaker and absolutely loved the experience. I love sharing my experience with others. Feel free...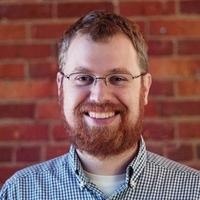 Hire Now
Freelance Views developer in Greenville, United States
Full-Stack Software Engineer
I am an experienced full-stack software developer, primarily in Django development for web applications. I lead a team at a custom software agency in the South East of the US.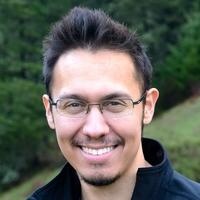 Hire Now
Freelance Views developer in San Dimas, United States
I use technology to enrich people.
As a serial entrepreneur over the past 2 decades, I have a powerful understanding of business, technology, and people. I have scaled code to reach millions, both from a development and server perspective. My strength lives in my ability to communicate abstract concepts and support others in thinking through complex thought processes. I understand various components of tech, from DNS, to APIs, to servers, to development, to frontend/backend, and I can help someone think through their project and learn what's best. I can also share in a way that is sustainable, where someone is learning on their own. I want you to succeed without me. I also have consulted around business strategy and the psychology of entrepreneurship to optimize success. If you're not satisfied with any time we spend t...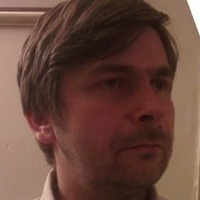 Hire Now
Freelance Views developer in Zagreb, Croatia
Highly accomplished and motivated seasoned professional with over 16 years of combined software engineering, business analysis and entrepreneurship experience
I work with (and lead) others in a manner that promotes development of necessary skills, knowledge and understanding needed for each specific business process from end user's perspective.
Hire Now
Freelance Views developer in Brooklyn, United States
Web Architect with 15+ years of experience
Web Architect and Developer with 15+ years of experience with strong technical leadership skills and BS in Computer engineering. Natural problem solver using cutting-edge development tools to research and recommend creative solutions. Self managed, technology passionate and highly proactive,with a high sense of responsibility, committed with teamwork and ease of communication with customers and other departments. Skills: • Software Development Lifecycle • Object-Oriented Programming • Problem Analysis & Resolution • Requirements Gathering & Analysis • High availability and traffic Web applications Architect/Developer • Technical Leadership • Ruby on Rails • MongoDb • Mysql • HTML/CSS • Javascript • Python • Git • AWS • Heroku • API REST • Agile methodologies • Web Infrastructure • Red...
Hire Now
Freelance Views developer in Dublin, Ireland
Senior PHP Developer. Author of Mastering Sass (Packt Publishing)
Founder and Lead Developer at Affinity4.ie, a web development agency in the west of Ireland. Author of Mastering Sass (Packt Publishing), master Sass and Susy to build responsive enterprise-level user interfaces and web applications. Oracle Certified Professional MySQL 5.0 Database Developer with PHP 5.3+. Highly skilled in HTML5, CSS3, OOCSS and CSS preprocessor Sass. Qualified Adobe Certified Associate in Web Communications using Dreamweaver CS5 and Adobe Certified Associate in Visual Communications using Photoshop CS5. I pride myself on keeping up to date with the rapidly changing software across the web design and development fields. Qualifications include: - FETAC Levle 6 Train the Trainer - Oracle Certified MySQL 5.0 Database Developer - Adobe Certified Associate in Visual Commun...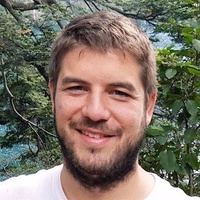 Hire Now
Freelance Views developer in Villa Urquiza, Argentina
Full Stack Node.js & React Engineer
Full Stack Web developer, Javascript Engineer & Node.js enthusiast. I've been a developer for the past 13 years. During this time, I developed many complex single-page Web applications combining Javascript with the latest technologies and Web APIs. I've been venturing into Node.js since version 0.1 and made my way into asynchronous logic. I'm sure it has great potential and I'm looking forward to work on projects using this platform from now on. I like having the possibility to research and stay up to date with the latest tech trends so I can innovate and develop stunning products with great functionality, usability and visualizations. I consider myself having critical and analytical thinking, being meticulous, organized and self-motivated. I'm also advocate of TDD and writing clean, ...
Hire Now
Freelance Views developer in San Juan, Puerto Rico
Backend developer
Long time Linux/Free Software/Open Source enthusiast & developer. I've been involved with computers since 1983, working first with the TRS-80 and the Commodore 64. In 1997 got my first taste of Linux and have been a Linux user, developer and evangelist ever since, creating the Puerto Rico Ubuntu user group in 2006.
Hire Now
Freelance Views developer in Denver, United States
Enterprise application developer with 15 years of experience in the industry.
I'm a consultant, mentor, and engineer with a calling and passion for teaching. For the past fifteen years I've been building enterprise applications for small businesses and Fortune 500 companies. I've used that experience to perform hundreds of successful paired programming sessions with developers all over the world.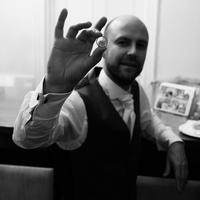 Hire Now
Freelance Views developer in Swansea, United Kingdom
From 2007 - 2014 I worked in London at one of the most commercially focussed enterprises in digital advertising. As a result I have top to bottom insight into cross platform digital publishing and digital revenue generation. My speciality is Digital Marketing (specifically SEO) and Drupal 7.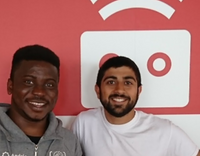 Hire Now
Freelance Views developer in Lagos, Nigeria
Software Developer
I love to cook, and if you've watched some of my tutorials, I like using cooking as an example. I also like to cook good and quality code that are easily maintainable and scalable in the long run. Aside coding, I write fictional stories, love swimming and trying out risky things. Life is short so I live on the edge. I am also a good teacher and an obedient student, I love to pair program with anyone willing to. I so much believe that knowledge is not found in one place or one individual, you can find knowledge in anywhere even in places where you list expect.
Hire Now
Freelance Views developer in Burnham-on-Sea, United Kingdom
Drupal developer with 6+ years experience
I'm a Drupal developer with an emphasis on custom functionality and highly interactive websites. I've previously run a busy software house but these days work on projects of my choice. I love helping people out, sharing experience and solving problems.
Hire Now
Freelance Views developer in Brampton, Canada
Lead Software Developer and Solution Architect at American Apparel
Hire Now
Freelance Views developer in Dallas, United States
Life long hacker/entrepreneur. I have 2 years professional experience as a full-stack Ruby on Rails engineer working for Mavenlink, an innovative and growing SaS company. Technologies I love working with: - Meteor - Atom / Cloud9 (c9.io)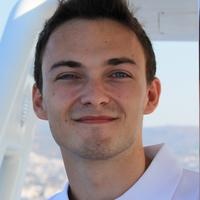 Hire Now
Freelance Views developer in Minsk, Belarus
Senior Mobile Application Developer – Rubyroid Labs
3 years experienced Java and Android developer. I had a lot of works with custom gesture detections, created custom

views

for android. I have experience with JNI, Rest and Databases and full cycle developments.
Are You a
Views
Developer?
Get paid while making an impact. Become a Codementor for the next wave of makers.
Apply Now