Not looking for View Developers? Find other types of developers: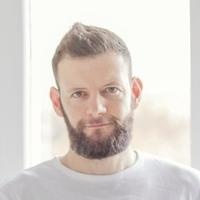 View Profile
Freelance View developer in Debrecen, Hungary
Experienced CTO, full stack web & mobile engineer, problem solver, great communicator
Full stack mobile & web engineer having 15 years of experience. I'm a very effective communicator thanks to my experience of working with clients as a freelancer. Having been the CTO of 3 companies (two of them my own startups), I practiced code reviewing and mentoring a lot. As a result of working for 6 years at Nokia Research as a research engineer, then 3 years as a freelancer and also later on becoming the CTO of 3 companies, I'm very good at prototyping, figuring out the initial architecture for new services and general problem solving. The technologies I'm using in the past few years and the ones I'm strongest at are: python, django, java, android and javascript. I also have a strong interest in and can help with writing maintainable and well designed, high quality code, creating...
View Profile
Freelance View developer in Guayaquil, Ecuador
Android/Web developer ready to help and work alongside you
I love developing software and enjoy learning day by day. Always focused on delivering great and satisfying experiences in the products I work. Perfectionist and pragmatic to get the job done.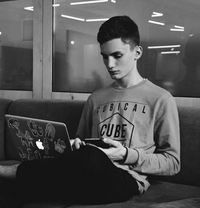 View Profile
Freelance View developer in Kiev, Ukraine
Mobile Dude
Bonjour! I am Bohdan, mobile apps developer. Need help or advice? Urgent homework or deadline got too close? I am the guy you was looking for.
View Profile
Freelance View developer in Toronto, Canada
An Android Expert with a range of experience at Development Studios, Banks and Start-ups.
I am a end-to-end Android specialist with over 6 years of experience building Android apps. I can dive into development with a distributed team, absorb and refactor an existing code base, and even build a medium - large scale production app from the ground up. My development expertise includes networking, secure payments, analytics, security (bot protection), dynamic notifications, custom interfaces and material design presentation.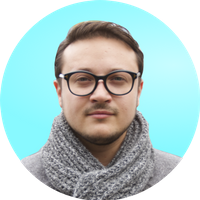 View Profile
Freelance View developer in Kiev, Ukraine
UX/Product Designer & UI Developer with 10+XP
Im expert UI/UX developer and designer with 9 years experience in design and 4 years in development. I'll be glad to help you with ui/ux for mobile and web apps. Also im professional coder.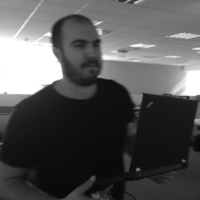 View Profile
Freelance View developer in Timișoara, Romania
Full-stack JS expert.
6+ years in enterprise software consulting. 2 startups. 5 years online mentoring. I have experience with most of the prominent javascript libraries and all the usual suspects in dev tools (git, docker, aws, jenkins, heroku etc.). I have worked both on large-scale enterprise projects with 25+ devs and 150+ repos and small startups where the goal is to get to an MVP out fast and with limited resources. Latest weapons of choice include React + Redux, React Native and the Hapi.js ecosystem with Mongo or Rethinkdb on the backend. I can adjust to any other (js) stack quite rapidly. Other than trying to keep up with the latest and greatest in web development technology I also have noteworthy understanding of business requirements and can offer valuble insight on how to implement them. I'm prim...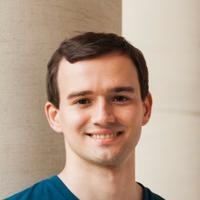 View Profile
Freelance View developer in Franklin, United States
Developer with a passion for testable, performant, and clean code
First of all, I go by KZ so you don't have to hurt your tongue trying to pronounce my name :) I mostly work on the JVM in Java and Android (and recently Kotlin which is by far my favorite!!!) I have a strong theoretical background as well as almost a decade of practical experience. I love learning as much about a topic as I can so I consider myself an expert in the areas I invest my time into (JVM memory model, concurrency, object layouts, etc.). I practice Test Driven Development wherever practical and am a disciplined debugger (I once spent a better part of the day tracking down what turned out to be an equals/hashCode mismatch in legacy code). I'm also extremely passionate about language design and attempt to evangelize new constructs to whomever will listen :) I look forward to workin...
View Profile
Freelance View developer in Berlin, Germany
Entrepreneur + coder who can help you build and launch new products
Having just finished my contract after selling my last software company, I want to take some time to help others before starting my next company. I've been programming since I was 9 and have over 25 years of professional development experience. As a serial entrepreneur, I've started 3 software companies and sold 2. I bring deep experience and wisdom gathered over the past 25 years along with skills in hot new technologies like React & Node. I specialize in creating paradigms--conceptual maps that help people navigate your product, API or codebase. I help you draw the lines between concerns, organize related parts of your application and name the boxes in your architecture diagrams. I'm passionate about getting the concepts of your application right, since they affect everything from y...
View Profile
Freelance View developer in Grand Forks, United States
Full-Stack Web Developer & Hybrid Mobile Developer (Ionic 1 / 2 / 3 + Angular 1 / 2 / 4) | Previously: Senior Software Engineer @ SmartThings / Samsung
Web (JavaScript, Python, Django, Angular) & Mobile Developer (Swift iOS, Hybrid Ionic, etc) passion for building awesome apps that wow. Also have experience teaching command-line tools, Git + GitHub, JavaScript to over 200 engineers at large corporation. Really enjoy teaching programming & application development to anyone looking to become a developer. More Projects can be found on my GitHub: https://www.github.com/northDacoder Languages & frameworks I have experience with: Python Django Javascript jQuery NodeJS AngularJS MeteorJS UnderscoreJS PostgreSQL MySQL Front-end Design: HTML5 Twitter Bootstrap Foundation CSS3 Responsive/Adaptive Design Media Queries Mobile UI Design Mobile Development (Native) iOS 9 + Swift 2.1 Mobile Development (Hybrid)...
View Profile
Freelance View developer in Athens, Greece
Hacking the World. Alumni @ 500 Startups, LeWeb, TheNextWeb, TechCrunch Disrupt, Startup Chile
Hello! I'm Mayel, I was until recently CTO, lead developer & co-founder of Babelverse – the universal translator for spoken communication, powered by polyglots around the world – a revolutionary global startup which I have presented at dozens of international conferences and various events, won some awards (TechCrunch Disrupt, LeWeb, TheNextWeb, etc), and gotten plenty of press coverage (CNBC, FastCompany, etc). We received funding from the likes of Startup Chile, 500 Startups (Dave McClure) and SV Angel (Ron Conway). I consider myself a "MacGyver" – quickly finding hacks or solutions to any technical or other problem – with duct-tape programming methods, which allows for the rapid creation of innovative and feature-rich applications, leveraging and bringing together the latest adva...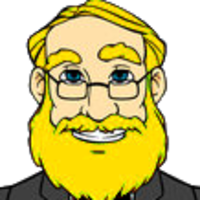 View Profile
Freelance View developer in Chicopee, United States
I haven't had a dissatisfied client yet
MS in Computer Science with over 12 years of professional experience from IBM to startup founder to freelancer with a lifelong ♥ for coding. I've published two IT books; expect excellent communication skills and professionalism.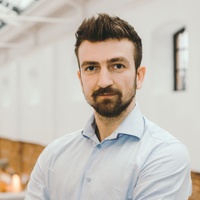 View Profile
Freelance View developer in Gdańsk, Poland
Senior Android Developer
Rafal is a talented Android developer with five years of professional experience, including custom apps created for companies such as Jagermeister and McDonald's. Among other things, he's an expert in networking, beacons, and location services.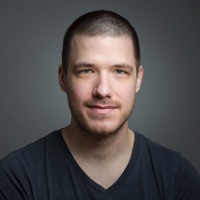 View Profile
Freelance View developer in Zagreb, Croatia
Javascript Front End Developer, UX Designer, Consultant
I am a development and UX design expert who helps companies build complex custom-made web applications by focusing on a single project at a time, having an agile proactive approach, and building software with business goals in mind. Through my boutique consultancy — codetree.co I work with established companies and passionate entrepreneurs to help them map out, design, and deliver their most important projects on time. Things I value: - Effective communication that keeps everyone informed and on the same page - Delivering weekly measurable results by showcasing working and improved software - Simple and transparent relationships in which everyone can speak truthfully Reach out and let's discuss your current challenges and future plans. At that point we will have a better idea as to whe...
View Profile
Freelance View developer in Ljubljana, Slovenia
head of Android development at Kamino d.o.o., public speaker, open source contributor
I'm head of Android development for Kamino d.o.o., a mobile development agency focused on producing high quality mobile apps. In this role I lead team of developers working on variety of Android project. My job, beside usual Android development is to stay ahead of the curve when it comes to producing high quality mobile apps. I try to scope out new technologies, come up with new ideas how to optimize development process and share that knowledge with coworkers. Beside sharing my knowledge internally I also like to create and contribute to open source project. One of the biggest is ButterProject/PopcornTime that allows user to stream video content to their preferred device. Other projects are anything from custom UI components for Android application to tools/plugins that make life for deve...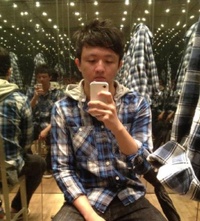 View Profile
Freelance View developer in Hong Kong, Hong Kong
Full Stack Developer and Entrepreneur
A serial entrepreneur that has entered multiple US accelerators (one of them is Top 20). Process with technical knowledge helps me bring ideas into real product that people enjoys.
Are You a
View
Developer?
Get paid while making an impact. Become a Codementor for the next wave of makers.
Apply Now