Not looking for Vi Developers? Find other types of developers: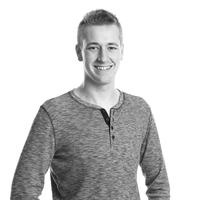 View Profile
Freelance Vi developer in Amsterdam, Netherlands
React Expert - Clojure Hacker - OSS Contributor
I can teach you the ins-and-outs of React.js, how to control state with Redux, how to be a more efficient Vim user, or expose you to functional programming with Clojure.
View Profile
Freelance Vi developer in Marquette, United States
Emergency support specialist, cloud consultant, lifetime coder, Linux ninja, security guru, developer-operations liasion, systems administrator. Often called 'rockstar', 'unicorn', 'hero', 'savior', 'recluse'; seldom called on the phone.
I put out cyber fires over donuts and camp fires. Polyphasic sleeper serving all timezones! Provider of live-help in real-time via video conference for technologies I have mastered and problems no one else can solve. Writer of re-brandable content management systems (every app has content, does it not?), re-usable apps & APIs, member of Mensa & Intertel, slayer of salmon. Human languages for fun, programming languages for breakfast. I left Detroit in the Dot-Com era to live deep in the north woods, I wear camo every day and kill my own food when I have to. I solve my own problems with grace and efficiency. I'll be happy to solve yours! My three most valuable skills: * Problem solving * Anticipation (of variables and user expectations) * Machine logic These skills, when applied t...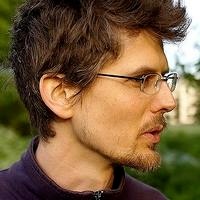 View Profile
Freelance Vi developer in Valencia, Spain
Creative technologist and electronic engineer
For the last 3 years I've been working with UK teachers in small groups preparing them for the new computer science curriculum - almost all beginners and working with Scratch and Python. As a creative technologist, my last 2 major projects were building a giant drawing robot for an English science museum, and creating a robot programming course for school kids on behalf of the European space agency. Now I'm living in Spain and learning FPGA and building a modular control box. Lots more cool stuff on my website: http://www.mattvenn.net/
View Profile
Freelance Vi developer in Wakefield, United States
iOS developer with 2 published apps
My name is Ryan Maciel and I am a iOS app developer. I have worked with Objective-C and Cocoa Touch for about seven years and have experience in many areas including: ∙Multithreading ∙MVC ∙Backend Integration ∙Profiling ∙Optimization ∙Version Control With Git ∙UX/UI design
View Profile
Freelance Vi developer in Maceió, Brazil
Experienced mechanical engineer with diverse programming and algorithm development capabilities
I am a mechanical engineer, specialized in optical metrology and thermodynamics. Due to my over 15 years experience in product development and project work I can offer a wide variety of services. Besides the classical skills of a mechanical engineer I have due to my long experience in optical metrology excellent programming skills. Most work in image processing and optical metrology is done using software algorithms, usually requiring high speed data processing, including hardware addressing and the development of sophisticated algorithms. That is where I take most of my experience from. Besides I always programmed other things, like websites (wordpress), data bases, embedded devices and so on.
View Profile
Freelance Vi developer in Arequipa, Peru
Software Engineer
I am very passionate on what I do, love programming and being part of big projects. I would also like others to have more opportunities than I did, that's why I am really involved on ACM-ICPC competitions and teaching programming. I teach school kids programming on my spare time, and it is fantastic. I prepared the COAR Arequipa high school for the CEP 2015 and CEP 2016. On 2017 I hope to teach a school the entire year as a voluntary course. On 2017, with some friends we founded FOPI, a non-lucrative organization in charge of selecting the Peruvian students what will represent Peru in the IOI.
View Profile
Freelance Vi developer in New York, United States
Data/Database developer
Creates Obeject-Oriented, fast and efficient solutions with Python and C# Writes elaborate and performant SQL queries and stored procedures Expertise in the T-SQL, Netezza/IBM PureData SQL; Oracle PL-SQL and data modeling Developed web services, web sites and code modules in Python and C# for efficient data access Has extensive UNIX/Linux engineering and development and Windows development experience
View Profile
Freelance Vi developer in Ashburn, United States
I began as a self taught programmer, where I learned the art of debugging. When I finally made my way into school at the University of Utah, it didn't take much for me to refine the finer art of computer science methodologies. I have been working professionally now for over 7 years. Throughout that time I have contributed to many OSS projects including FubuMVC, Ripple, React-Bootstrap, Karma, and Selenium, I have also championed other OSS projects.
View Profile
Freelance Vi developer in Johannesburg, South Africa
Professional programmer; hobbyist teacher; patient zealot for depth of understanding in both
I have been in love with programming and amateur programmer since high school, and have worked as a programmer for quite a few years now, mostly in mobile, especially iOS (but I'm looking to shift more to Android and/or the backend side of mobile). I take great pleasure in helping others to find their way into programming (and anything else I know about), and I believe strongly in gaining as much depth of understanding as possible in any field, rather than skimming just enough to get by. I am very patient, and I share my passions without delegitimising other views. I have a natural leaning towards and am increasingly influenced by the perspective of EW Dijkstra and believe that a programmer should be able to know that her work is correct, not just get it to work satisfactorily.
Are You a
Vi
Developer?
Get paid while making an impact. Become a Codementor for the next wave of makers.
Apply Now