Not looking for Vectors Developers? Find other types of developers: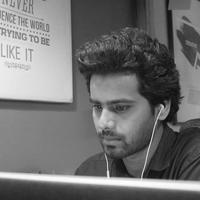 Hire Now
Freelance Vectors developer in Deoria, India
CTO/Deep learning Researcher (NLP) @ Neuron
I am the CTO/Deep Learning Researcher(NLP) at Neuron and supervise the research and development work of Neuron's core NLP platform. Area of work: - Deep Learning in NLP - Recurrent/Recursive Neural Nets, Convolutional Neural Nets, Attention Networks - Sequence Labelling, Sentence Classification, Auto encoders, Encoder-Decoder Models, Sentence Embeddings, Predictive Statistical Modelling - Machine Learning - Regression, Ensemble Learning, Neural Nets, Recommendation Systems Interested in working with: - Memory Networks - Deep Reinforcement Learning - Deep Generative Models - Optimization methods for DNNs - Deep Learning for Computer Vision
Hire Now
Freelance Vectors developer in Helsingborg, Sweden
Long term UNIX guru and author
I've been working with UNIX-like systems (Linux, FreeBSD, OpenBSD, Mac OS X and many more) for about 20 years, both as a hobby, as my field of study and as a profession. I run my own company in Sweden in UNIX consultation, education and hosting. I've also written two books in swedish about programming (one about Python and the other about C programming in Linux, macOS, BSD and Solaris).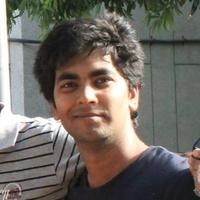 Hire Now
Freelance Vectors developer in Hyderabad, India
Data Scientist and Backend developer
I am Shubham Dokania, Co-founder, Greplr, A hyperlocal suggestions and search based aggregator app based on Indian market. I have experience in handling servers and creating scalabe backends. I am actively involved in Machine Learning and Artificial Intelligence related projects. you can checkout my CV at http://shubhamdokania.me/assets/cv.pdf .
Hire Now
Freelance Vectors developer in Vila Nova de Milfontes, Portugal
JavaScript programmer, ES6+, Node.js, HTML5, SVG and CSS
A JavaScript programmer with over 15 years experience. I am based Portugal, originally from the UK. I have built open source libraries like Pablo, http://pablojs.com a JavaScript library for manipulating SVG graphics, and other JavaScript and Node.js projects. Mainly, I work as a web programmer, taking on the creation of web app projects or assisting on existing ones. I also teach JavaScript to new programmers. I am happy to help with either front-end or Node.js enquiries.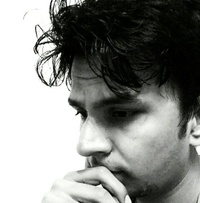 Hire Now
Freelance Vectors developer in Hyderabad, India
I solve my problems using programming | Engineer | Devops | Full stack Developer | Python, NodeJS , GoLang and C++ are the languages I speak | Bug Fixer
I'm an avid programmer, passionate about code, design, startups and technology. Currently I am working at Amazon as Software Development Engineer 2. Before Amazon I was working for a healthcare startup named Practo where I single handedly created 5 microservices. In my free time I write Tech Articles, read, play games, participate in contests, conferences or hackathons, and write about what interests me in science at http://arpitbhayani.me I have created and currently maintaining lots of Open Source products/tools and libraries https://github.com/arpitbbhayani/flasksr https://github.com/arpitbbhayani/tripod https://github.com/arpitbbhayani/bucket-list I have been programming in Python for the last 8 years dealing in Web, Data Science, Maths, Business Applications, Automation Projects & ...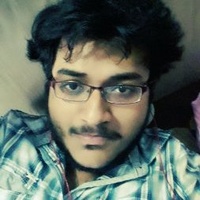 Hire Now
Freelance Vectors developer in Mumbai, India
SDE Intern at Microsoft
Senior Undergraduate at Indian Institute of Technology (BHU), Varanasi Experienced Programmer in C, C++, Java, and Python. Also a Stargazer and an Otaku.
Hire Now
Freelance Vectors developer in Lancaster, United Kingdom
UI Engineer
My name is Nathaniel Blackburn, i am a full stack developer from the United Kingdom who is entirely self taught. From a young age i have always had a passion for computers and have been building my skills since.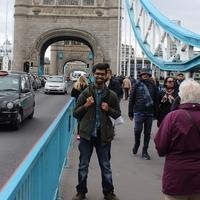 Hire Now
Freelance Vectors developer in Rome, Italy
Tinkerer | Polyglot | Wanderlust
I have worked with Goldman Sachs as Intern, will be joining HFT for full time. Students can request a 33% discount ;) I am interested in Data Science, Machine Learning, System Development. Also Interested in development and analytics of systems engineering domains like virtualization, storage, file systems and operating systems.
Hire Now
Freelance Vectors developer in Brussels, Belgium
Web Designer
I transform client ideas into beautiful functional design solutions. I'm focused on human computer interaction, user experience and responsive approach. I'm experienced in leading a design team while ensuring design ease-of-use and user satisfaction.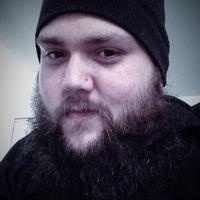 Hire Now
Hire Now
Freelance Vectors developer in Villa Devoto, Argentina
Web Developer, Speaker and Professor
I have been teaching web development for more than 3 years, I currently give talks at events such as CSSConf US, CSSConf Australia and SassConf while I also work as a freelance web developer.
Hire Now
Freelance Vectors developer in Los Angeles, United States
Freelance Senior Art Director
As an art director with 15+ years experience, I love jumping in to help create visual graphics to make projects sing. A solid foundation in branding allows me to infuse smart and strategic thinking into all of my work, regardless of the medium. And a deep understanding of UI and eCommerce make me an asset to any digital team.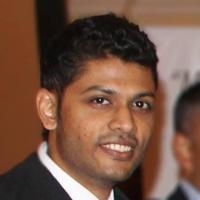 Hire Now
Freelance Vectors developer in Colombo, Sri Lanka
Startup founder, Hybrid designer/developer, Geek-of-all-trades
Founder of a small mobile/web development lab. Co-creator of "Pages Admin Dashboard" (pages.revox.io/dashboard/) and "Pages Frontend" (pages.revox.io), two popular UI frameworks available on Themeforest. Loves sharing knowledge. Passionate about web technologies and design.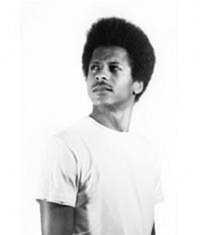 Hire Now
Freelance Vectors developer in Long Beach, United States
Multimedia Artist
I inject projects with a special spark that every fresh idea needs to get things moving. I specialize in pinpointing the areas of a production pipeline, big or small, that need a charge and provide a fresh perspective along with a solid foundation in design and asset building.
Are You a
Vectors
Developer?
Get paid while making an impact. Become a Codementor for the next wave of makers.
Apply Now