Not looking for Vbscript Developers? Find other types of developers: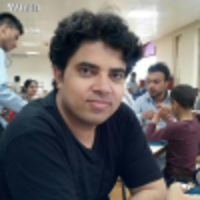 View Profile
Freelance Vbscript developer in Islamabad, Pakistan
Expert Visual Basic, C# and JavaScript Developer
I am an expert Visual Basic developer with over 15 years of experience. I am highly talented and skilled in problem solving and understanding complex and large code base.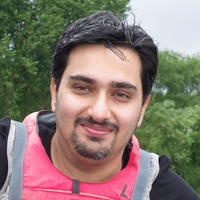 View Profile
Freelance Vbscript developer in Nottingham, United Kingdom
Expert Full Stack Developer
I am a founder and lead developer at ISolution Technologies. I have developed high performance and user friendly websites by using various popular technologies including but not limited to PHP, MySQL, MongoDB, WordPress, jQuery, Sphinx Search, Laravel and more.
View Profile
Freelance Vbscript developer in Littleton, United States
Technical Consultant at TCDAL, LLC
I have experience debugging and maintaining legacy

VBScript

and Classic-ASP code.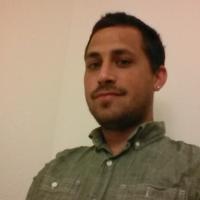 View Profile
Freelance Vbscript developer in Las Vegas, United States
Expert Videogame Programmer
*** I am happy to answer questions in the chat for free/tips. I can usually help out in a session durring daytime hours PST or take on Freelance work anytime. *** I have been programming for over 23 years and for over 18 years professionally. Most of my experience is in the video game industry. Ive shipped titles on most of the major consoles since the PS2 era. I consider myself to be an expert with C/C++ as well as C# and .NET. I am very familiar with most types of technologies used in software solutions ranging from simple web clients all the way to complex multi process server systems.
View Profile
Freelance Vbscript developer in Jerusalem, Israel
Experienced programmer who can clarify things quickly.
I can help you debug or redesign anything, from C# and stored procedures to C++ to C to Python to Verilog to assembly. I started programming seriously at the age of 14, and built a Mandelbrot calculation / display program that worked in parallel before I graduated high school. Since then, I have worked on various web-based projects across the entire stack from database design to front-end display tuning. I additionally studied electrical engineering, giving me an understanding of how the fundamental pieces of computers work. My specialty has recently been database-backed web programming; I have worked for a year or more with each of various versions of MSSQL, Oracle, DB2, PostGRESQL, Access, and FoxPro. My experience cross platform - with MS products, Oracle products, and Open Sourc...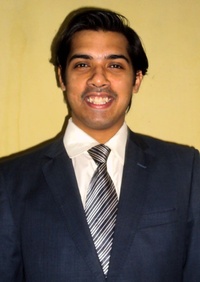 View Profile
Freelance Vbscript developer in Ghatal, India
Full stack .NET/Classic ASP/Angularjs2 developer
Official contributor to the Sendgrid c# .NET SDK. Github link : https://github.com/sendgrid/sendgrid-csharp/ My javascript,jquery and Angular2 answers in Stackoverflow https://stackoverflow.com/users/3162724/niladri Microsoft Certified Professional .NET Developer(MCTS/MCSA) with a passion for software development and in depth knowledge of OOP. 6 years of software development experience spanning ASP.NET 2.0 to ASP.NET Core 1.0 in C# including high transaction oriented insurance,transportation domain applications. Experience in ASP .NET MVC 3.0/5.0 framework, ASP .NET web api 2. Familiar with Singleton ,Factory design patterns, Generic Repository pattern in C#. Worked on several code rewrite/migration projects from Classic ASP to ASP .NET C#/MVC. Also Worked on web service integrati...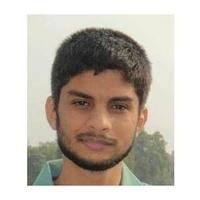 View Profile
Freelance Vbscript developer in Chennai, India
Business Analyst and Enterprise Level Software Implementer
US MS(IT)+MBA dual degree holding professional, with 8+ years of work experience in business, functional and technical roles. Skilled in understanding business requirements, analysing and presenting data, and problem solving. Fluent in English. Have regularly taught and mentored team members with a conceptual understanding as opposed to just teaching them the syntax.
View Profile
Freelance Vbscript developer in Groningen, Netherlands
Software Engineer - Specialized in .NET framework, ASP.NET, C#, SQL
Hey, My name is Mayrun and I live in the Netherlands. I've started coding when I was 10 years old, my first language was Pascal. Today I am a self-taught developer, proficient in a full-stack Microsoft .NET environment, but i am fully hands-on with many different technologies. I am extremely passionate about what I do and I am in a constant state of learning and improving. I love explaining technical concepts and helping others with their projects.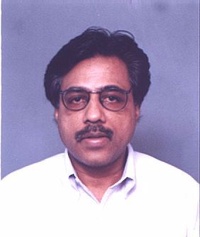 View Profile
Freelance Vbscript developer in Bengaluru, India
Full stack web applications and Desktop / Client server applications developer
Always positive and looking for new opportunities and technologies to implement for business and larger social benefit.
View Profile
Freelance Vbscript developer in Tampa, United States
My expertise lies in developing business and software infrastructure to power natural processes for business, nonprofit, and personal use. I have been in the web industry since its beginnings, creating website success stories such as ChristianJobs.Com, NetMinistry, DayShout.Com and other web ventures.
View Profile
Freelance Vbscript developer in Zapopan, Mexico
Test automation architect
I have been involved in Software Testing for 13+ years, leading both manual and automated testing efforts and implementing automated test scripts and Automated Test Frameworks based in a variety of technologies. Regarding manual testing experience, it includes Requirement Analysis, test case creation and implementation, Peer Review processes, Coordinating test case execution and a number of other Quality Assurance activities such as Post Mortem Analysis. My automated testing experience has to do with developing and maintaining scripts based on customized test frameworks, as well as the frameworks themselves. Recently, I began working with QTP add-in extensibility kits to create interaction with Custom GUI controls. Management wise, I have been a test leader for 3+ years and am currently th...
View Profile
Freelance Vbscript developer in Belo Horizonte, Brazil
Full Stack Developer 14 years experience
I started learning programming as a teenager, today I have 14 years of professional programming experience. Knowledge in VB6 - C # - Node.Js and several other technologies.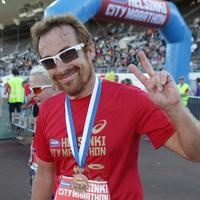 View Profile
Freelance Vbscript developer in Savignano sul Rubicone, Italy
developer and manager
I can help you solve your immediare coding problems and I could give you some suggestions on how to improve your coding style and your project structure. in 20 years of experience I have developed a very practical and effective aproach to problem solving. I enjoy teaching and mentoring.
View Profile
Freelance Vbscript developer in Naperville, United States
Report Developer/Batch Scripting
I have had 20+ years experience in using various scripting languages primarily to develop reports and transform raw data to usable formats.
Are You a
Vbscript
Developer?
Get paid while making an impact. Become a Codementor for the next wave of makers.
Apply Now