Freelance Vault Developers Available for Hire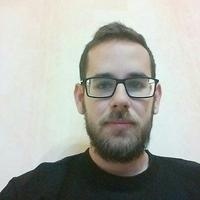 Hire Now
Freelance Vault developer in Lviv, Ukraine
Senior Python developer
I'm a Software Engineer and my main language is Python. I'm working about 5 years and made quite a lot of projects, related to web mostly(but also to some Linux-related things). Beyond actually development, I mentor team mates and do Python interviews quite often. I also do unit and automation tests, architecture design and so on. I will be glad to share some of my experience and help people to solve their problems.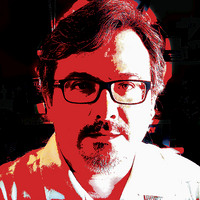 Hire Now
Freelance Vault developer in Ashburn, United States
Technologist with 20+ years of experience
With more than 20 years of experience working with heterogeneous computing systems, my experience is as broad as it is deep. I am a creative and analytical thinker just the same. My goal is to solve your issue as quickly and efficiently as possible and my reviews tell a tale that simply does not lie. I highly recommend you check them out for yourself. I love helping people and that is the main reason why I am here. I want to help you figure out that pressing problem that you just have not been able to figure out on your own. I am the guy other technical people call when they cannot figure out a problem. The harder the problem, the better. I always like me a great challenge. But I also wotk on run-of-the-mill server-not-responding, load-balancer-is-failing, running-out-of-EBS-volume...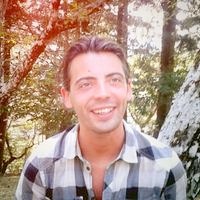 Hire Now
Freelance Vault developer in Brussels, Belgium
Co-Founder at StarterSquad
I like observing in order to have a broad view of what is generally happening. This helps me to walk up and down the architecture or a structure of a particular flow or component without getting lost in understandable behavior. I really like investing my time in solving interesting and challenging questions. One thing that makes me particularly happy is when I'm able to help other people out. I get inspired by intensive team collaboration and cooperation, especially when discussing how to find a way to keep or improve the quality of the project. I'm a collaborative problem solver with strong analytical skills and committed to a continuous improvement process. Specialties: - Language and complexity - Optimization - Computer networking - Automation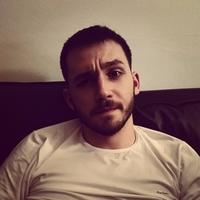 Hire Now
Freelance Vault developer in Niš, Serbia
Founder at Ursus Software
I am a Backend Developer from Nis, Serbia. Passionate about open source software. I mainly develop in Python and Java, but I am also good with other languages and system administration.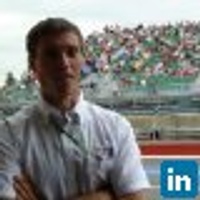 Hire Now
Freelance Vault developer in La Chapelle-des-Fougeretz, France
Lead DevOps
I am an experienced DevOps with more than 10 years on the field learning every technology by myself. At first i worked as system administrator in meteoroligical research in France and in Formula One. I spent the last 6 years in telecom, web hosting and startups. . I'm actually helping a french startup building his fully automated and event driven infrastructure on top of public and private clouds. I like spending my time automating whatever can be automated using the perfect tool !
Hire Now
Freelance Vault developer in Seattle, United States
SRE at DataDog
Deep generalist with experience in infrastructure automation, IT operations, metrics and measurement, process reengineering, automation, release and change management, system architecture, and security. Industry exposure includes internet marketing, telecom and financial industries. Specialties: release management, process engineering, automation, audit, security, metrics and measurement, devops, system engineering, java performance and scalability
Hire Now
Freelance Vault developer in Berlin, Germany
Experienced Java developer and DevOps specialist
I'm a Java developer with over 10 years experience. Familiar with other languages such as Python, Ruby, and Clojure. I can support also with DevOps topics, automation, build and deployment, cloud and containers.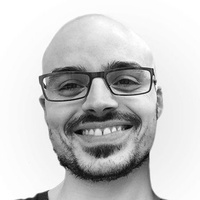 Hire Now
Freelance Vault developer in Cologne, Germany
Problem Solver, Automation Enthusiast, Pragmatist
I mainly work as a Consultant and Developer to help companies on their way to a more agile and user focused way of developing software and/or hardware. I enjoy being a mentor to others and love to learn through intensive collaboration. Things you hear me saying very often: * Test Automation * Pair Programming * Test Early Approaches like TDD Every achievement in my life was supported and enabled by great mentors and teachers that supported me whenever it mattered most. I think it is every ones responsibility to give away the knowledge that was shared in order to enable others on their own way.
Hire Now
Freelance Vault developer in Poplar, United Kingdom
Freelance CTO
I enjoy meeting people working in startups and help them with their challenges. I'm interested in helping people with getting to market, choosing a tech stack, finding talent and building a strong culture. I am a big fan or rapid iterations to build the right product and using data and customer feedback to stay focused on your key use cases.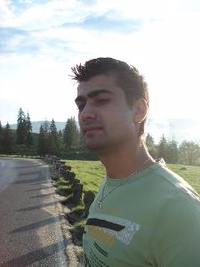 Hire Now
Freelance Vault developer in Ashburn, United States
Knowledge is Power
I'm a DevOps, System Administrator and Solutions Integrator I never go with "just working", I like to do things that hold up and automate as much as possible.
Are You a
Vault
Developer?
Get paid while making an impact. Become a Codementor for the next wave of makers.
Apply Now