Find a mentor

Web Programming

Mobile App Programming

Programming Languages

Data Science /Engineering

Database /Operations

Others
Vasudev Ram
15+ years experience as employee/consultant for US/Indian firms; Python, C, Linux, SQL, Web, REST, open source. Made a PDF creation toolkit for Python; Fellow at Python Software Foundation; tech article writer.
Average Rating
4.8
(19 ratings)
Jan 2017
very informative, helped me out with a lot of areas
May 2016
Vasudev pointed me in the right direction and gave me the kickstart I needed.
Vasudev set me on the right path to resolve a newb problem I was having.
Mar 2015
Had a great session with Vasudev. He was able to understand and help me solve my issue quickly. He is very knowledgeable, patient and is a good communicator.
Nov 2014
Very friendly and patient
Didn't solve my problem, just kept repeating and explaining concepts but no working code shown. [**VASUDEV'S RESPONSE**] This client, a novice, could not solve a random number problem though there are random number functions in the standard C library that do part of what he needed; also, his English was not fluent. That's why I had to explain the solution to him in some detail.. Contrary to what he says about no working code being shown, I had worked out most of the solution in code. He actually compiled and ran it at his end. Only a small part remained to be written. But then his credit card ran out of funds - which he did not inform me of, at first. He then said he can figure out the rest of the solution based on my guidance and what I had written so far, and that my mentoring was of help. But he has written differently in his review.
Oct 2014
Very smart and a good teacher.
Jun 2014
Impressive as usual, will highly recommend him
Fantastic session with Vasu
Vasudev was very helpful - great technical knowledge and the patience required to be a good teacher. Highly recommend him to anyone!
He was of fantastic help, will highly recommend him.
Apr 2014
I fully recommend Vasudev. He was very helpful explaining techniques and methods clearly and informatively. He understood the concepts very quickly and offered advice in areas which could cause potential problems. Overall very helpful, professional and knowledgeable.
Mar 2014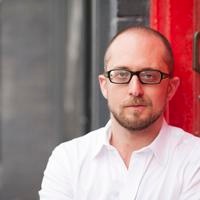 Vasudev was helpful and through talking with him I was able to solve my problem. I recommend him, and will return to him for future advice.