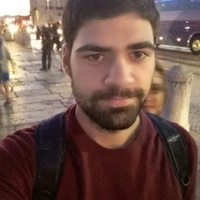 Vasileios Tsakalos
I am an experienced R programmer with hands on experience on machine learning projects, data visualization projects, data processing and web application projects ( Shiny package). I am also a freelancer contributor at the website r-exercises.com which aims to enhance the programming skills of amateur R programmers by challenging with exercises that have been created by experienced programmers.
I am a full-time data scientist with tools of choice to be python. The projects I am working on regard NLP, computer vision and pattern recognition. When it comes to pattern recognition I mostly use the popular (and less sophisticated machine learning algorithms) but when it comes to computer vision and NLP problems I am using deep networks (mostly convolutional neural networks).
Github repositories
r-exercises
This repository is to help the users of r-exercises.com to run the sets of exercises I am writing
Average Rating
5.0
(4 ratings)
Very friendly and knowledgeable! Thank you Vasileios for your help! Would definitely recommend!
Great mentor! Shares alot of his knowledge and very encouraging.