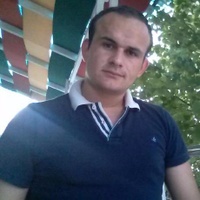 Valdio Veliu
$10.00
For every 15 minutes
I am a mobile developer Mobile technologies have always been my passion and most of my time consists of working on new apps, learning new things (more cutting edge, the better) or brainstorming new ideas. My primary focus is native Android development, also I'm also keeping an eye out for React Native for building cross-platform mobile apps. In my free time I write technical articles and contribute to Open Source projects.
Native Android is my primary development platform. Therefore I try to be on the cutting edge of new technologies and best practices. When I'm not coding on Android I'm always reading about new design patterns, code styles, and best practices.
Java is my language of choice. As a first language, it helps you to write good code with architecture in mind. Java is a proven and powerful programming language, used on a wide range of devices and operating systems. My main focus with java right now is on native Android development but looking forward to using it more extensively.
As a mobile developer, I always had a trust issue with hybrid mobile development platforms. But React Native proved me wrong. I really enjoy working with React Native and it's a good opportunity to change the development workflow into scripting languages.
Github repositories
AudioPlayer
Android sample app for playing audio files in a service
FloatingActionButton_Animation_Project
Android FloatingActionButton Animation Sample App
Native Android as your first development platform
Selecting their first programming language for new developers is always a fuss. Usually, developers go after the language they prefer and their choice is mostly influenced by the newest trends. Whi...