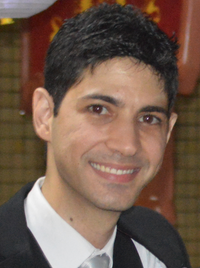 Valberto Enoc
Computer Vision developer with 5+ years of experience ranging from Face Recognition Access Control Systems to Medical Image Analysis. Machine Learning and Data Science enthusiast. C++ and Python as main programming languages.
$10.00
For every 15 minutes
Most of my experience comes from a variety of R&D projects involving Computer Vision and Artificial Intelligence systems. My biggest motivation is to see great technologies in the works to make activities easier, more productive, more secure, or even to assist people, making a difference in their lives. I have worked in several in different fields related to these subjects. Optical Character Recognition from mobile camera pictures, Facial Recognition system for Access Control and Production Line Inspection using camera are a few examples of these projects. I also have developed extensive research in Medical Image Analysis.
Github repositories
basic-datastructures-python
Implementation of basic Data Structures in Python.
valbertoenoc.github.io
My first website
Average Rating
5.0
(7 ratings)
Awesome mentor. Extremely helpful and very efficient.
Very knowledgeable and always willing and able to help. A great resource!
Very patient, kind and cares and you. He is very knowledgeable in coding. I recommed him.
Very good, quick response and helpful.
Great diagnostician. Incredibly helpful and communicative.
He is a great help, he works fast and efficient. He has a great knowledge of Python coding, which in my case helped me a lot. Definitely would recommend to anyone
So patient, and extremely helpful, obviously very knowledgeable on subject.
Patient and very good python skills. thank you for the guidance