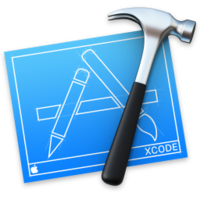 Vaibhav Agarwal
iOS/Android developer with 7+ years of mobile experience
$15.00
For every 15 minutes
Worked on wide variety of iOS and Android applications over last 7 years. Prior to that worked on projects using mainly C and C++.
Pacific Time (US & Canada) (-08:00)
English
Average Rating
5.0
(8 ratings)
Vaibhav Agarwal was very thorough, and explained anything so that a even newbie like me could understand. I am extremely happy with my session, and would definitely recommend Vabihav to you!
Vaibhav is super awesome mentor. Knows Objective-C inside out and he is very flexible. Look no further.
Vaibhav was patient and very helpful. He troubleshooted what went awry with my project right away.
Agarwal is awesome. Very patient and knows his stuff. I'm so booking again.
Gaurav solved the problem quickly and completely. He was very patient in helping explain what was causing the problem in the code. When he realized that it was a little over my head he took the drivers seat and patiently explained what he was doing as he fixed it. Afterwards, he recapped what he did to try to teach this man to fish. I would still be struggling with this problem if not for Gaurav. I only wish I had met with him sooner. I now have a solution and understand the problem. What more can a fisherman ask for?
Incredibly professional and fixed my issue quickly as well as explained why I had the issue and the fix, didn't just fix it without telling me how. Very helpful.
Gaurav Agarwal immediately knew the answer to many of my questions and even spend time after our session to debug a major issue. I highly recommend working with him.
Gaurav listened to my problem and knew how to fix it immediately! We had fixed the problem in 5-10 minutes and then he took the time to show me some things he knew I would inevitably run into.