Not looking for V8 Developers? Find other types of developers:
View Profile
Freelance V8 developer in Capalaba, Australia
Australian full-stack developer/designer with almost 20 years of experience: Learn: advanced JavaScript/Typescript, HTML/CSS, software architecture/design, functional/reactive programming with streams, Photoshop, UI/UX design, career guidance and more.
Note: I am often in "away" mode when I am working. I work for myself though, so if you're reading this and would like a session with me, disregard my "away" status and shoot me a message anyway. I'll do my best to accommodate you. I also let my regulars add me on Skype, in order to message me more easily. We'll then tend to jump into Codementor for a session. "TEACH A PERSON TO FISH AND YOU'LL FEED THEM FOR A LIFETIME" My strength is helping you learn to code, debug, structure your application, and in general, how to be a good developer. If you want to develop the skills to build anything you can dream up- to switch easily from one language to another, to implement existing algorithms and data structures, design your own algorithms and data structures, analyse any codebase, debug any pro...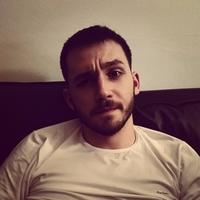 View Profile
Freelance V8 developer in Niš, Serbia
Founder at Ursus Software
I am a Backend Developer from Nis, Serbia. Passionate about open source software. I mainly develop in Python and Java, but I am also good with other languages and system administration.
View Profile
Freelance V8 developer in Braşov, Romania
Critical thinker, algorithmic approach
Fighting to bring you the best.
View Profile
Freelance V8 developer in San Francisco, United States
Applied Research / Machine Learning
Hi I'm Yad. I build all day everyday! I currently do applied research and development in the field of machine learning. My background is in computer science, I introduce myself to new folks as a fullstack, half stack, any stack needed engineer. I've been a tech lead in a small sized team till recently to build over a dozen of production level products. I'm currently running a Research and Development team for machine learning. For me, the harder the challenges are, the more exciting they're to be tackled.
View Profile
Freelance V8 developer in Redwood City, United States
All Things Modern Web
Having worked on enterprise-scale sites such as Facebook, cultivated Clover's suite of 1st party web applications from scratch, hacked on WebVR, and founded a modern web application, (boardom.io) I've acquired a deep understanding and wide range of skills for the modern web. I'd love to help you with: Architecting a Web Application Are you using the best tools for the job? While premature optimization is bad in most cases, we'll consider the performance implications of big decisions from day 1 to ensure your application will scale as desired. Such big decisions include: - use of a web framework (React/Ember/Angular are the giants, but maybe you need a lightweight less-feature rich alternative like RiotJS, or maybe vanilla JS makes the most sense) - graphics tooling (We...
View Profile
Freelance V8 developer in Jeddah, Saudi Arabia
Software Engineer, Loves teaching, Patient and does not bite :)
A Software Engineer who worked as CTO and developed varies softwares from robotic systems to web applications. Founded two tech-startups and reached profitability. Interested in the architecture and design of softwares. Personality: ♦ Loves a challenge ♦ Efficient ♦ Enjoys teaching Protocol: ♦ Take your time to explain your issue, I'll ask questions to make sure I understand fully, then we can start ♦ timer wont start until you are ready and I understand the issue fully ♦ 100% satisfaction guarantee (I really mean it) ♦ You may give me your request ahead of time so I can prepare a concise session ♦ Students get a discount
View Profile
Freelance V8 developer in San Cristóbal de La Laguna, Spain
C++, Matlab, Javascript, number crunching, visualisation & scientific apps. 15+ yrs. TDD/BDD
Scientific software developer (image processing, data analysis, machine learning & visualisation) and computing using C++, matlab, javascript & web apps. I've been developing working professionally for over 15 years and have touched all sorts of technologies, APIs, Algorithms, build systems in that time 3D Visualisation, GPU/CUDA, Linux/Windows, boost, node.js, .... These days getting into js, node and web technologies. I practice BDD & TDD have led & worked on agile teams and regularly teach people over the internet.
View Profile
Freelance V8 developer in Greeley, United States
Avid open sourcer, committed mentor, and lead engineer with 12+ years experience
Hiya, I'm Rocky. I love collaborating with other developers and designers who are serious about solving difficult problems. I'm an FP-oriented JavaScript developer with direct influences from Scala, Haskell, and Clojure. My passions lay in the lower-end of the spectrum, with particular emphasis on machine learning, natural language processing, expert systems, and other forms of artificial intelligence. I'm also a data science practitioner with a heavy background in both frequentist and bayesian statistics.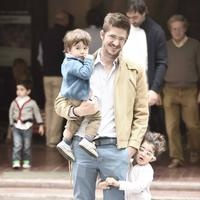 View Profile
View Profile
Freelance V8 developer in Malakhovka, Russia
JavaScript developer
Programming for over 10 years. Currently consider myself to be an experienced programmer in Node.js/V8 JavaScript area. Previously worked in C# and various scripting languages. Used to do/develop in past: - Reverse engineering x86 assembly and network protocols; - Digital audio spectrum visualization; - OpenGL/Direct3D hooking, overlays and screen capture software (Windows only).
Are You a
V8
Developer?
Get paid while making an impact. Become a Codementor for the next wave of makers.
Apply Now