Freelance Ux / ui Developers Available for Hire
Hire Now
Freelance Ux / ui developer in Ashburn, United States
FRONT END / WEB DEVELOPER - DESIGNER
Apps, web pages, experience, products.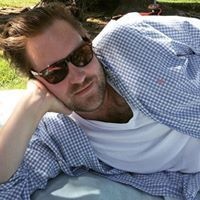 Hire Now
Freelance Ux / ui developer in Sunnyvale, United States
Expert in Real Time, Big Data - Web / Apps / Databases - (ex Microsoft Consulting)
I design and build easy to use, powerful and high performance web applications for B2B SaaS companies. I have built more than 200+ web applications, and more than 100+ B2B SaaS applications. I am obsessed with how UX drives business results, by using data, a/b testing, conversion tracking and funnel analytics to maximize the ROI of web applications that users love to use as they reach their business goals.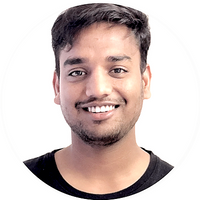 Hire Now
Freelance Ux / ui developer in Delhi, India
iOS Apps Developer · UI/UX+Motion Designer. Builds awesome digital experiences for millions of people @Zomato, earlier @Gameloft. My website — https://arpit.work
I serve millions of people though the digital products I build. I believe in creating delightful experiences to enhance human life. I am super productive and organized with work and have tips and tricks to share. Happy to help you code and design!
Hire Now
Freelance Ux / ui developer in Los Angeles, United States
Experienced Front-End Engineer & UX Designer who can help you overcome your obstacles & ship your code, prototypes and designs.
Through experience with museum exhibit design and iterative /design thinking for web and screen interfaces, I have a lot of experience mocking up designs and getting them user-tested, reworked for a variety of general audiences. I can help you make a plan to get your designs to the next stage, help with navigating client and stakeholder situations, and help you to identify what you might be missing in your process. I'm also a programmer, so I can also help you communicate or figure out a build or prototyping plan to get your designs to a state where you can have a demo working for your user-testing situations.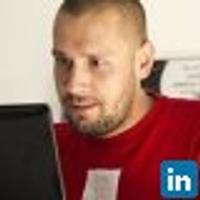 Hire Now
Freelance Ux / ui developer in Croydon, United Kingdom
Every good code needs a good interface. I can say that along with my collaborators and co-workers from the UI/UX department we've managed to provide cutting-edge experiences for users. I'm experience in HTML/Sass and depending of projects I'm using pre-build frameworks like Boostrap/Foundation ecc. although I prefer build the custom styling for the project I'm working at.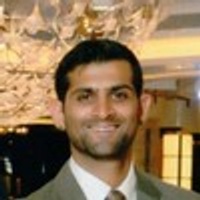 Hire Now
Freelance Ux / ui developer in Woburn, United States
Full Stack Developer
Full stack software engineer. Technical, creative, innovator, leader. Agile. Specialize in JavaScript, React, AngularJS, Node.js, MongoDB, Mongoose, Express.js, Docker, Kubernetes, Groovy, Java; Microservice and application architecture; REST, asynchronous messaging. Passionate about technological solutions in finance, arts, research, socio-political humanitarianism. Leadership and new enterprise.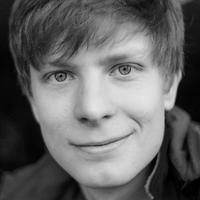 Hire Now
Freelance Ux / ui developer in Franklin, United States
Consultant at Decision Source, Inc.
I'm a self-directed, passionate web developer who is both technical and creative minded. I learn quickly, communicate professionally, and am a fun team player. I have a passion for good UX, creating and designing products that engage users, making their lives easier or more efficient, or opening up new possibilities. But what good is a great design if you can't build it? I also love and am skilled at front-end and fullstack development with some minor experience in Python. I enjoy keeping up to date with the latest technologies, I've played around with Angular 2 and react, and am building a large application in Vue. I know webpack and gulp and have built several build systems for large projects. I've completed difficult projects in node, express, feathers, and offline support.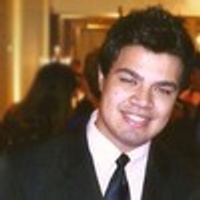 Hire Now
Freelance Ux / ui developer in Campinas, Brazil
Senior Front-end Developer
Have experience designing, prototyping and implementing user interfaces. Experienced with UX and interaction design patterns. Currently working as a member of the UI/UX design team.
Hire Now
Freelance Ux / ui developer in Mohali, India
Pro UX/UI designer having more than 10 Years of Experience
UI/UX Designer, Art Direction, Game DesignerMy name is Aroon Sharma and am UI/UX Designer with over 9 years of experience. I'm on Codementor to meet great clients, their team globally and assist their business to get huge success from my perfect design work and development. ✍ My Career I was born to be designer and I knew it right from my school days. My professional career in graphic design kicked off in 2007. I followed the best standards of design process as a base and implemented those standards in my every project for web and mobile apps. I started working on mobile apps design right before the initial launch of iPhone. From that start I've been widely involved in designing the apps for business on web and mobile. I adapt new tools and softwares quickly in work. Sketch tool is one s...
Hire Now
Freelance Ux / ui developer in Ashburn, United States
Frontend, UI Design and between
I'm glad to help with DataViz, React and anything below (javascript, html, css). I can help with UI and UX Design, review your code and suggest best practices as for low level (language syntax) to high level (design patterns, architecture). I have 13+ years of experience in web development, last 3 years I'm specializing in React.
Hire Now
Freelance Ux / ui developer in Bandung, Indonesia
Tech Programmer for web and 3D projects
I am Tech Programmer for web application and 3D animation projects. I have experience in developing blender add-on with python API, create automation for lighting and compositing setup. Also building web application for renderfarm and digital assets management. I often assist the team with technical problem solving and developing strategies that drive the team to succeed the projects and meet the deadline.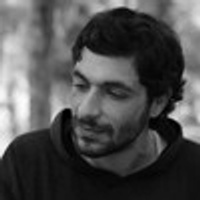 Hire Now
Freelance Ux / ui developer in Buenos Aires, Argentina
Android Developer, UI / UX Designer, Product Manager
Experience with design from scratch to deploy application, Using latest trends of the network, for apps or games.
Hire Now
Freelance Ux / ui developer in Lisbon, Portugal
Web engineer, jack of all trades.
High empathy with the end user translatable into very functional and pleasurable interfaces.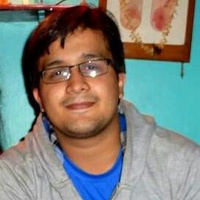 Hire Now
Freelance Ux / ui developer in Ashburn, United States
I am an experienced Full stack developer and Team Lead at Zomato.
Software engineering is a healthy mix of science and art - that's what I live my life by! I love tinkering with software (and hardware), and making things work and play together nicely. I enjoy learning new things and strongly believe that continuous education is the only way for all of us to evolve. I've been working with web technologies since the early beginnings of my career and had an opportunity to explore the full stack - from the data backends (often databases) through application servers, webservers and proxies to client side programming with HTML, CSS and JavaScript. I get easily excited with (new) technology and often can't resist getting my hands dirty by playing with and often contributing to exciting technologies like AngularJs, NodeJs, Cassandra and many more. My goal is to ...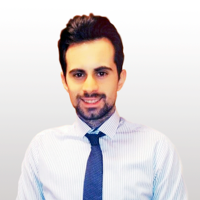 Hire Now
Freelance Ux / ui developer in Ashburn, United States
UX|UI Designer & Instructor / IT Specialist
Designing has been my hobby always. therefore I started learning about it. I always care about technical and visual parts of projects, hence they not only meet the requirements, but they are also intuitive and have user-friendly interfaces. I have a great understanding of both client's expectations and developer's abilities. I can see the great picture, but I never forget about small details. I am a good listener with attention to what is asked to do and to be done.I am a very active and dynamic person and I like to solve problems. I love what I do.
Are You an
Ux / ui
Developer?
Get paid while making an impact. Become a Codementor for the next wave of makers.
Apply Now