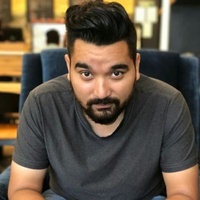 Utsav Singh Rathour
WordPress and Web Experience Expert
$30.00
For every 15 minutes
I am a WordPress enthusiast since almost 10 years and have been on the field of Web Development for a couple more years. The thing that I think I like about me, and that my clients appreciate, is me being more than just a person who handles creates their website, but one who provides input and is ready to discuss the site and it's usage before simply diving into building the site. I have helped some cool startups from almost all the continents and have an understanding of what users seek from a website. This comes with experience and handling website like my own, rather than just a money making platform. Some of the websites I have worked on fetches over 100K visitors every month and I help them tackle growth to adding new features based on analytics. Specialties: Web Designing, Web Development, WordPress, WooCommerce, Extending WooCommerce, Extending WP Job Manager, REST API, Hybrid App powered in the back by WordPress REST API giving the best of both worlds, API handling, jQuery, VUE JS
I am a Certified Developer at Codeable (http://codeable.io/developers/utsav-singh-rathour/) which is a WordPress Job site that hand-picks WordPress developers based on different level of tests. I am also an active community member and you can find out my profile here: http://profiles.wordpress.org/utsavsinghrathour
How and why I built a Project Management Tool from scratch?
I wanted to work more on the task and less on the tool that we would eventually decide to use for Project Management. While still being able to break the projects and tasks and most of all, I wanted the flexibility to have it managed from our own server.
Average Rating
5.0
(3 ratings)
Utsav was brilliant to work with. He came up with the right solution and was able to work with me and my budget. I would HIGHLY recommend him for any work you have.
Great Mentor. Was willing to spend his own time to help me out. Recommend to everyone.
Knows his stuff and thinks on his feet.