Not looking for User stories Developers? Find other types of developers: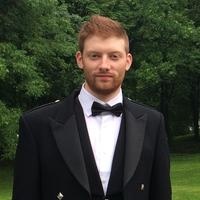 Hire Now
Freelance User stories developer in Camberwell, United Kingdom
CTO at Draft AI | #1 CodeMentor for Python, JS, Node, React for now - still working on the others ;)
I'm a Scotsman living in London. I have over 10 years experience coding. I have a first in Computer Science, worked at one of the top cyber security consultancies and am doing some freelance work alongside my startup. Feel free to schedule a session with me: https://calendly.com/martindavidfoley1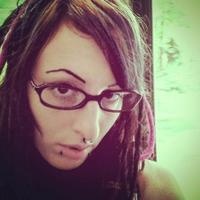 Hire Now
Freelance User stories developer in Vancouver, Canada
[ professional dev mentor, UX/UI enthusiast, full-stack developer ]
Greetings! I work as a professional mentor as a web dev bootcamp in Vancouver, BC called Lighthouse Labs, where I teach students about programming, web development, problem solving, UX/UI and anything else they need help with, one-on-one, in groups, and remotely. I also conduct practice tech interviews with the students - ensuring they are prepared for the kind of questions and format they might expect from a real tech interview, perform code and UX/UI reviews, evaluate projects and actively contribute to the curriculum. I've received praise from students, instructors, administrative staff and fellow mentors for my friendly and helpful demeanour, patience with students of all levels, ability to break concepts down to a level as basic as an individual student needs, tendency to commiserate ...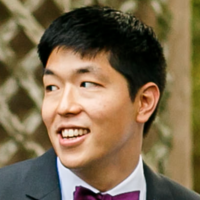 Hire Now
Freelance User stories developer in Ellenwood, United States
Product-centric, data-minded, full-stack engineer with a passion for OSS, functional programming, microservices architecture, DevOps automation, and Agile/Lean methodologies
I have designed and executed a variety of products in my professional career, including web-based eCommerce solutions, native and hybrid mobile apps, command-line tools and utilities, APIs and SDKs, single-page applications using JS frameworks (React/Redux, Backbone, Angular), ETL systems, and CI/CD using Docker, just to name a few. I have implemented various greenfield projects using microservices architecture, as well as transitioning existing monoliths to containerized microservices. Having worked in various research settings, I have experience designing and implementing experiments and data analyses, including experience with data mining techniques and neural networks. I have contributed to open-source packages such as [amqp10-link-cache](https://www.npmjs.com/package/amqp10-link-...
Hire Now
Freelance User stories developer in Cleveland, United States
Product Manager with 5 years of Javascript Experience
Self-motivated web developer and part time entrepreneur. I have worked on a series of e commerce and food industry websites. I have worked on business of almost any size, ranging from Dealer Tire that has 450+ people in Cleveand and warehouses across the country, to start ups, to running my own website (it now has around 60 unique visitors a month). Experience with .NET stack, Node.js, angular.js, backbone.js, unit and integration testing, and service based architecture. COMPETENCIES o Marketing - developed marketing user stories, business requirement documents, product timelines 0 Website development - Experience developing user interfaces in javascript along with server side javascript and scripting Specialties: UI design, javascript, node.js, mongodb, ...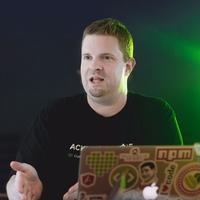 Hire Now
Freelance User stories developer in Tegucigalpa, Honduras
CTO / Chief Architect at Acklen Avenue
Byron is a 30+ year veteran in software development and his passion for great code and innovative products has never wained. Byron's background in quality software development, project management, and product ownership has given him the knowledge to lead teams and developers to consistent success!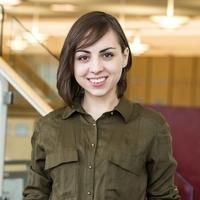 Hire Now
Freelance User stories developer in Brooklyn, United States
5+ years iOS Development & Design | iOS @ Rent the Runway | Writer @ raywenderlich.com | Instructor @ General Assembly
I'm a Product Designer and iOS Developer with 5+ years of experience in the industry. I teach iOS Development and UI/UX classes at General Assembly, write tutorials and articles at raywenderlich.com and hold workshops at NYU's ITP Camp. https://github.com/leamars/MobileDev101ITP2016 https://github.com/leamars/PrototypingWorkshopITP2016 Find out more at hellosunschein.com (:
Hire Now
Freelance User stories developer in Minneapolis, United States
Product Strategist, UI/UX designer & FED 10+ yrs Exp in web tech, Google Expert, Certified Design Sprint Master
Google Developer Expert (Product Strategy + UI/UX) - Certified Design Sprint Master I'm a Product & UX designer with heavy front-end dev experience. I enjoy helping to solve the "visual" challenges created by designers who don't code as well as working with designers to help them discover other techniques to accomplish their goal. In the past I've taught classroom courses covering web technology, web development, marketing and design theory. I want others to succeed and I'll work to make sure you understand the why, not just the how. My specialty is product strategy. I'd love to help you define solutions, understand users, make business decisions, test assumptions and make better products!
Hire Now
Freelance User stories developer in Curtis, United States
React / React Native / Node
I work with Node, React, React Native, KOA, and all things Javascript. My focus is on front-end, mobile, and user experience design. My background came from C# MVC plus many other paths over the last 20 something years. You may recognize my name from my previous speaking arrangements with Microsoft or from Larry Roof's books (WROX). I was awarded the "Best of Miercomm" award for my design and implementation of NEC's unified communication client, and all those loyalty kiosks in GameStop stores were designed and written by me :) You can find me hanging out on my open source projects: Defunctr, and ThunderFlurry. I am also a contributing member to Keystone, React Native, and a few others.
Hire Now
Freelance User stories developer in Florianópolis, Brazil
Product Manager + UX Consultant / Mentor
10+ years leading the Product and Innovation side of business on Large Enterprises and Startups, including 5 years for Disney. UX and Digital Products Consultant for all kinds of markets. Specialties: Innovation, Product Management, UX, UI, Product Design, Startups, Customer Development, Creative Direction, Games, General Management, Business Models, Strategy, Brand Management, Merchandise, Content Strategy, Storytelling, Online Marketing, Online Communities, Localization, Entrepreneurship.
Hire Now
Freelance User stories developer in Nizhnekamsk, Russia
Founder, Software Engineer at Ruby Cluster
Back in 1989 I've got my first coding experience in my six years - when my parents bought me brand new "ZX Spectrum". Since then I've never left the path of software engineering. I was truly curious about computers, coding, writing small scripts - to see how creativity efforts turn into living flesh. All my projects helped me to build a vision of how to develop software. I worked to build web applications using the best tools I could find. Always searching for a "chance to automatize" this old boring thing. Today I craft working applications. I engage with only few projects, which I believe in and which can make a difference. That's my own point of view about YOLO. My core values are communication, details and quality. I read (and sometimes write) about software development, P...
Hire Now
Freelance User stories developer in Magdeburg, Germany
Agile Software Craftsman
David is a full-time instructor, teaching professional software engineering. He is also a leading software engineer, coaching best practices of the full SDLC. A professional developer of cloud-based web, enterprise & mobile applications, supporting Java, JS and iOS stacks. An expert in RESTful APIs and the full web service lifecycle. A master of continuous improvement, coaching Agile, Scrum, Lean and Kanban. And a strong advocate of CD, DevOps, XP, BDD and TDD.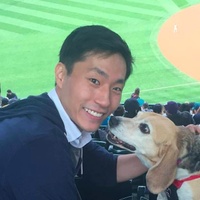 Hire Now
Freelance User stories developer in Seattle, United States
Tech entrepreneur with 20 years in software from mobile apps to fast 3D graphics and scalable server architecture
Hi, I'm Raphael. I studied at the School of Computer Science at Carnegie Mellon University and have worked at large companies like Microsoft and small startups, building everything from mobile apps to large scale server architectures. Feel free to contact me if you have any questions!
Hire Now
Freelance User stories developer in London, United Kingdom
Software Engineer | Data Enthusiast
I'm a software engineer based in London. I have over 7 years experience coding. I have a first in Computer Science and have worked with the British government, IBM and the leading financial data provider (Bloomberg L.P.) . I'm now doing some freelance work now alongside my work in the fintech space.
Hire Now
Freelance User stories developer in Santa Barbara, Honduras
Web developer with 10+ years of experience that range from infrastructure to development
Responsible for IT Infrastructure and Data Center Operations for 10+ years, also been in the entrepreneurship front, but lately, I decided to improve my developer skills and combine them with my previous experience, both technical and non-technical. I have written code in the trenches, led and managed teams. I like to solve problems with software, sometimes hardware, and sometimes by just sitting and thinking and chatting with other smart people.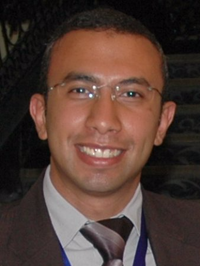 Hire Now
Freelance User stories developer in Riyadh, Saudi Arabia
Business Applications Developer / Business Analyst
I have 10 years' experience in software industry. My areas of expertise include Requirements Gathering & Analysis and Development of Software Solutions for Business Applications and Business Intelligence Programs, developing and deploying distributed applications using n-tiers architecture methodology. My university specialist is "Computers and Systems" from Faculty of Engineering.
Are You an
User stories
Developer?
Get paid while making an impact. Become a Codementor for the next wave of makers.
Apply Now