Freelance User stories Developers Available for Hire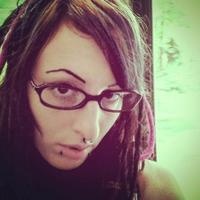 Hire Now
Freelance User stories developer in Vancouver, Canada
[ professional dev mentor, UX/UI enthusiast, full-stack developer ]
Greetings! I work as a professional mentor as a web dev bootcamp in Vancouver, BC called Lighthouse Labs, where I teach students about programming, web development, problem solving, UX/UI and anything else they need help with, one-on-one, in groups, and remotely. I also conduct practice tech interviews with the students - ensuring they are prepared for the kind of questions and format they might expect from a real tech interview, perform code and UX/UI reviews, evaluate projects and actively contribute to the curriculum. I've received praise from students, instructors, administrative staff and fellow mentors for my friendly and helpful demeanour, patience with students of all levels, ability to break concepts down to a level as basic as an individual student needs, tendency to commiserate ...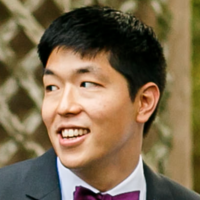 Hire Now
Freelance User stories developer in Ellenwood, United States
Product-centric, data-minded, full-stack engineer with a passion for OSS, functional programming, microservices architecture, DevOps automation, and Agile/Lean methodologies
I have designed and executed a variety of products in my professional career, including web-based eCommerce solutions, native and hybrid mobile apps, command-line tools and utilities, APIs and SDKs, single-page applications using JS frameworks (React/Redux, Backbone, Angular), ETL systems, and CI/CD using Docker, just to name a few. I have implemented various greenfield projects using microservices architecture, as well as transitioning existing monoliths to containerized microservices. Having worked in various research settings, I have experience designing and implementing experiments and data analyses, including experience with data mining techniques and neural networks. I have contributed to open-source packages such as [amqp10-link-cache](https://www.npmjs.com/package/amqp10-link-...
Hire Now
Freelance User stories developer in Cleveland, United States
Product Manager with 5 years of Javascript Experience
Self-motivated web developer and part time entrepreneur. I have worked on a series of e commerce and food industry websites. I have worked on business of almost any size, ranging from Dealer Tire that has 450+ people in Cleveand and warehouses across the country, to start ups, to running my own website (it now has around 60 unique visitors a month). Experience with .NET stack, Node.js, angular.js, backbone.js, unit and integration testing, and service based architecture. COMPETENCIES o Marketing - developed marketing user stories, business requirement documents, product timelines 0 Website development - Experience developing user interfaces in javascript along with server side javascript and scripting Specialties: UI design, javascript, node.js, mongodb, ...
Hire Now
Freelance User stories developer in Santa Barbara, Honduras
Web developer with 10+ years of experience that range from infrastructure to development
Responsible for IT Infrastructure and Data Center Operations for 10+ years, also been in the entrepreneurship front, but lately, I decided to improve my developer skills and combine them with my previous experience, both technical and non-technical. I have written code in the trenches, led and managed teams. I like to solve problems with software, sometimes hardware, and sometimes by just sitting and thinking and chatting with other smart people.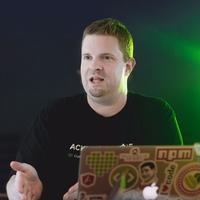 Hire Now
Freelance User stories developer in Ashburn, United States
CTO / Chief Architect at Acklen Avenue
I'm a Qa engineer working since 4 years ago in Acklen Avenue company as a tester, executing automated and manual testing, Test cases, regression testing.
Hire Now
Freelance User stories developer in Killeen, United States
React / React Native / Node
I work with Node, React, React Native, KOA, and all things Javascript. My focus is on front-end, mobile, and user experience design. My background came from C# MVC plus many other paths over the last 20 something years. You may recognize my name from my previous speaking arrangements with Microsoft or from Larry Roof's books (WROX). I was awarded the "Best of Miercomm" award for my design and implementation of NEC's unified communication client, and all those loyalty kiosks in GameStop stores were designed and written by me :) You can find me hanging out on my open source projects: Defunctr, and ThunderFlurry. I am also a contributing member to Keystone, React Native, and a few others.
Hire Now
Freelance User stories developer in London, United Kingdom
Software Engineer | Data Enthusiast
I'm a software engineer based in London. I have over 7 years experience coding. I have a first in Computer Science and have worked with the British government, IBM and the leading financial data provider (Bloomberg L.P.) . I'm now doing some freelance work now alongside my work in the fintech space.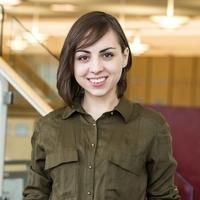 Hire Now
Freelance User stories developer in New York, United States
5+ years iOS Development & Design | iOS @ Rent the Runway | Writer @ raywenderlich.com | Instructor @ General Assembly
I'm a Product Designer and iOS Developer with 5+ years of experience in the industry. I teach iOS Development and UI/UX classes at General Assembly, write tutorials and articles at raywenderlich.com and hold workshops at NYU's ITP Camp. https://github.com/leamars/MobileDev101ITP2016 https://github.com/leamars/PrototypingWorkshopITP2016 Find out more at hellosunschein.com (:
Hire Now
Hi, I have been in the industry for 17+ years as a Employed and Contract Developer. Starting out as a standards based frontend Web Developer, transitioning to a backend / middleware Developer then migrating to and specializing in Multimedia leveraging Flash, Flex, Air, Developing cutting edge Interactive sites, Touch Screens, Kiosks, Enterprise level Rich Internet Applications (RIA), Product Configurators, e-Learning, Medical Device Simulations, Games, Digital Signage Systems, Mobile Development, and finally performance based creative technology such as VJ-ing, Projection Mapping and Interactive Installations.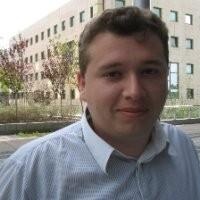 Hire Now
Freelance User stories developer in Netivot, Israel
CTO at Startup Company
I believe that real, sustainable and elegant solution to every problem exist. You just need to take the path of kindness, empathy and Integrity. Invest energy in improving the life for others and yourself. Then it will reveal to you. Building great software, in the last 15 years is one of the ways I contribute to improving the life of others and myself. Focusing on web & hybrid cloud solutions. Always interested in Innovations as part of providing solid business value. Member of the Software Craftsmanship moment.
Hire Now
Freelance User stories developer in Santiago, Chile
Sr. Java Developer en Orbitz Worldwide (Mar del Plata)
Sr Java/Groovy Developer and Scrum Master Technologies that i worked : HTML,CSS, JS, Java, Groovy,Bash,Ant,Gradle,Maven, Spring MVC, Spring Batch, RabbitMQ, Apache , Tomcat, HIbernate, JPA, GORM, Grails, Spring Boot, Microservices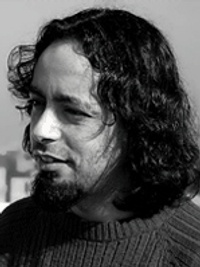 Hire Now
Freelance User stories developer in Marseille, France
User Experience Consultant
Dynamic, creative hands-on leader with a broad range of knowledge of all aspects of User Experience: interaction design, visual design, usability, user research, and localization. With 16+ years designing, developing, and implementing user experience strategy. Able to strategize at the high level and also dive into the details. Successful at the building, managing and motivating User Experience departments and with a strong track record of high performance in fast-paced environments. Experience across a broad range of consumer and enterprise products. Manage product design for the Web, desktop software, mobile devices, and services. Develop designs and processes to ensure consistency, design, and ease of use across product and service families.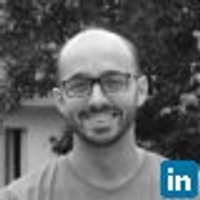 Hire Now
Freelance User stories developer in Florianópolis, Brazil
Product Manager + UX Consultant / Mentor
10+ years leading the Product and Innovation side of business on Large Enterprises and Startups, including 5 years for Disney. UX and Digital Products Consultant for all kinds of markets. Specialties: Innovation, Product Management, UX, UI, Product Design, Startups, Customer Development, Creative Direction, Games, General Management, Business Models, Strategy, Brand Management, Merchandise, Content Strategy, Storytelling, Online Marketing, Online Communities, Localization, Entrepreneurship.
Hire Now
Freelance User stories developer in Magdeburg, Germany
Agile Software Craftsman
David is a full-time instructor, teaching professional software engineering. He is also a leading software engineer, coaching best practices of the full SDLC. A professional developer of cloud-based web, enterprise & mobile applications, supporting Java, JS and iOS stacks. An expert in RESTful APIs and the full web service lifecycle. A master of continuous improvement, coaching Agile, Scrum, Lean and Kanban. And a strong advocate of CD, DevOps, XP, BDD and TDD.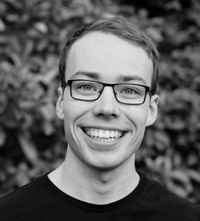 Hire Now
Freelance User stories developer in Alexandria, Australia
Full stack web developer and product focused entrepreneur
I am an experienced full-stack developer with over 5 years spent working in the tech industry. As well as working for Groupon in the Bay Area for a number of years I've also started a number of my own companies (both software and services based).
Are You an
User stories
Developer?
Get paid while making an impact. Become a Codementor for the next wave of makers.
Apply Now