Freelance Usability Developers Available for Hire
Hire Now
Freelance Usability developer in Ashburn, United States
Web Designer and CSS+HTML expert. Ready to go the extra mile 😉.
While doing Web Design I was also dealing with

usability

concepts in order to make my interfaces easier to use and understand.
Hire Now
Freelance Usability developer in Greystones, Ireland
Consultant, craftsman, mentor with 30 years of dev/sysadmin/FOSS experience
I've always been sensitive to user experience - visual appearance, interaction, cognitive model, community processes and so on. I love when it's done well and feel impatient when it's not. This tends to influence all of my work. Some examples: - replacing an arcane text UI for a family of network devices with an intuitive cursor-navigable one - designing websites that are elegant and efficient for various roles (newcomers, power users, maintainers..) - building a highly usable and admin-able wiki engine (Zwiki) and using it to maintain highly efficient documentation for Zwiki and Zope - streamlining the UI and UX of darcsden to create http://hub.darcs.net - designing efficient and intuitive command-line, curses and web UIs, eg for hledger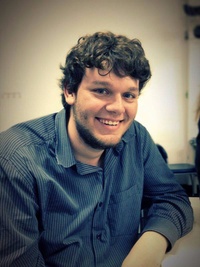 Hire Now
Freelance Usability developer in Ottawa, Canada
Usability Engineer at Philips
Brazilian user researcher experienced with research methodologies varying from contextual interviews, focus groups and user shadowing to

usability

testing and heuristic evaluations. B.Sc in Computer Science from University of São Paulo with emphasis in Data Engineering and Web Development and Masters in Digital Design and New Medias from Belas Artes. Working since 2011 with

usability

and user experience on several business domains from Logistics to Healthcare including social networks, e-commerce and financial services with Brazilian and International companies.
Hire Now
Freelance Usability developer in Brookfield, United States
Experienced Freelance SEO Professional with Technical Web Development Background
I have spent the last 10 years specializing in accessibility and

usability

of websites as well as search engine marketing. Ask me any technical or strategic question you might have about Google Adwords, local SEO, e-commerce SEO, WordPress or Google Analytics.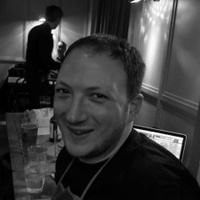 Hire Now
Freelance Usability developer in Ashburn, United States
I love to teach and I love Drupal
Working on the UX for WorldPay chip n pin site,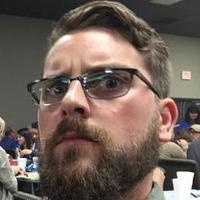 Hire Now
Freelance Usability developer in Ashburn, United States
Front End Developer with 8 years experience
Website

usability

is extremely important. I want users to have an easy time navigating and using sites that I build, so I'm constantly on the lookout for improvement that I can make to achieve this. This might include using a battle tested, industry wide design pattern, increasing click target sizes, increasing page performance or making the site navigable via a keyboard.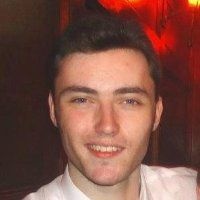 Hire Now
Freelance Usability developer in Ashburn, United States
Expert Web Developer | PHP | MySQL | Javascript | JQuery | Java | SEO | Interviewer
I've been building for the web since I was a teenager and have over a decade of experience -- but you never stop learning in this industry! I'm most often found working with PHP, a language on which multiple high-traffic sites I've managed are built upon, but I have experience and proficiency in a wide-range of technical areas, from server management to cryptocurrency programming. I'm enthusiastic about good quality code, user-experience, and helping people where possible.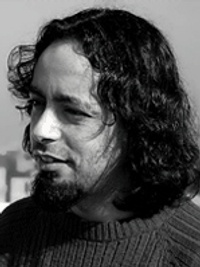 Hire Now
Freelance Usability developer in Marseille, France
User Experience Consultant
Dynamic, creative hands-on leader with a broad range of knowledge of all aspects of User Experience: interaction design, visual design, usability, user research, and localization. With 16+ years designing, developing, and implementing user experience strategy. Able to strategize at the high level and also dive into the details. Successful at the building, managing and motivating User Experience departments and with a strong track record of high performance in fast-paced environments. Experience across a broad range of consumer and enterprise products. Manage product design for the Web, desktop software, mobile devices, and services. Develop designs and processes to ensure consistency, design, and ease of use across product and service families.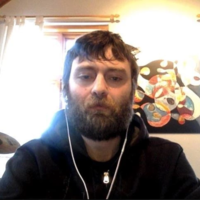 Hire Now
Freelance Usability developer in Chicago, United States
Software Development, Architecture and Team Management Consultant
Writing code since 1987 and developing professional software since 2003. Master Software Engineer (DePaul University, Chicago, USA) with a Bachelor of Science in Computer Science (McGill University, Montreal, Canada). Master Software Craftsman. Engineered deal personalization and subscription features for Groupon.com (serving 33MM+ users). Architected EarlyShares.com. Primary languages/skills: Ruby, Rails, JavaScript, Java SE/EE, Spring, TDD, Software Engineering, Software Architecture, Engineering Management, Agile Project Management, and Web/Desktop Development. Hobbies when not coding include drumming, snowboarding, and longboard riding. I like to help honest self-motivated individuals. Please include what you've attempted in your help request to demonstrate effort. Messages sent witho...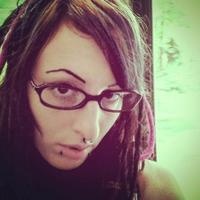 Hire Now
Freelance Usability developer in Vancouver, Canada
[ professional dev mentor, UX/UI enthusiast, full-stack developer ]
Greetings! I work as a professional mentor as a web dev bootcamp in Vancouver, BC called Lighthouse Labs, where I teach students about programming, web development, problem solving, UX/UI and anything else they need help with, one-on-one, in groups, and remotely. I also conduct practice tech interviews with the students - ensuring they are prepared for the kind of questions and format they might expect from a real tech interview, perform code and UX/UI reviews, evaluate projects and actively contribute to the curriculum. I've received praise from students, instructors, administrative staff and fellow mentors for my friendly and helpful demeanour, patience with students of all levels, ability to break concepts down to a level as basic as an individual student needs, tendency to commiserate ...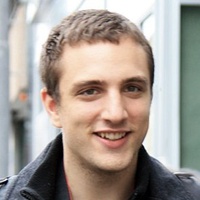 Hire Now
Freelance Usability developer in Munich, Germany
Freelance developer
I studied Mediainformatics at LMU Munich.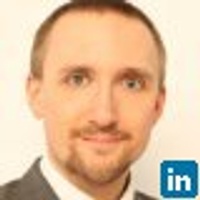 Hire Now
Freelance Usability developer in Ashburn, United States
Architect / Full Stack Developer - multiple languages
I am a versatile Full Stack Developer & Technical Architect with a proven track record delivering wide ranging solutions from big-data systems to websites, mobile apps and UX design, leading to revenue generation and process efficiencies. I consider myself operationally and technically astute, accurately assessing business needs then rapidly developing tailored solutions using Databases, JavaScript, and Python. I have also been responsible for building high performing development teams and embedding agile practices to deliver exceptional developments. During my career I have worked alongside various organisations spanning diverse business sectors including Education, Retail and Healthcare. My accomplishments to date have included:- * Establishing a highly successful business venture to pur...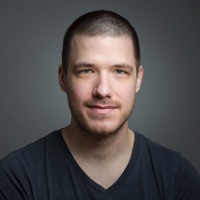 Hire Now
Freelance Usability developer in Ashburn, United States
Javascript Front End Developer, UX Designer, Consultant
I am a development and UX design expert who helps companies build complex custom-made web applications by focusing on a single project at a time, having an agile proactive approach, and building software with business goals in mind. Through my boutique consultancy — codetree.co I work with established companies and passionate entrepreneurs to help them map out, design, and deliver their most important projects on time. Things I value: - Effective communication that keeps everyone informed and on the same page - Delivering weekly measurable results by showcasing working and improved software - Simple and transparent relationships in which everyone can speak truthfully Reach out and let's discuss your current challenges and future plans. At that point we will have a better idea as to whe...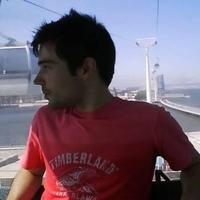 Hire Now
Freelance Usability developer in Porto, Portugal
Full Stack Developer
Born in Portugal and raised in Macau (China) for more than 12 years, graduated in Oporto, Portugal at ISMAI (Instituto Superior da Maia), by majoring in Multimedia Technology - Computer Graphics and Mobile. Worked in Web Development before and between graduation, by acquiring a clear knowledge of the technology industry within the real world. Experience in different programming languages, frameworks and platforms: His areas of expertise are in Job Recruitment and Real Estate industries (Web-Based) with experience in Search Engine Optimization and Web Marketing. After working with recruitment, marketing and communication agencies has a Web Developer.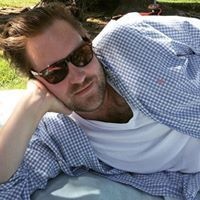 Hire Now
Freelance Usability developer in Sunnyvale, United States
Expert in Real Time, Big Data - Web / Apps / Databases - (ex Microsoft Consulting)
Do you need help with your SQL Database? Are you strugging with creating complex SQL queries, SQL query response time, index design challenges, data import or data transformation challanges? Is your database slow and not delivering results to users as quickly as needed? Do you need help with Performance Improvements, Query Tuning, Data Loads, ETL, Database Diagnosis, User/Application activity analysis, security audit/lockdown, database design, datawarehouse architecture, SSIS implementation, SSAS design/data-imports/performance/report design? As an ex Microsoft Consulting employee and Startup CTO - I've worked on over 200 commercial database applications from startups to smb to enterprise. I've created and optimized SQL Databases as large as 10TB with billions of records and have mana...
Are You an
Usability
Developer?
Get paid while making an impact. Become a Codementor for the next wave of makers.
Apply Now