Freelance Upgrading Developers Available for Hire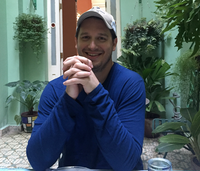 Hire Now
Freelance Upgrading developer in Boulder, United States
Full Stack Rails Architect
I am an experienced full stack developer in the web development world. Over the past 12 years I have worked on everything from greenfield, pre-production apps to long running legacy apps and everything in between. I am always working on expanding my skills and gaining knowledge so that I am current on all the cutting edge web technologies. However, I try to find the balance of building maintainable code for the future while also satisfying the needs of your users and your business today.
Hire Now
Freelance Upgrading developer in London, United Kingdom
Perfectionist web geek, passionate about thing that work, and work well
I'm an initially self taught PHP developer, who's discovered the joy of writing beautiful code through reading, attending training, conferences and user group meeting, contributing to open source projects, and learning a great deal from the very wise people I've had the pleasure to work alongside. I love helping others, and have even run a school code club in the past, so the idea of mentoring on this site sounds like an awesome opportunity.
Hire Now
Freelance Upgrading developer in Hyderabad, India
Polyglot Developer with a diverse skillset.
Open source enthusiast, Polyglot developer with a preference for Functional Programming, Developer of Unity Tweak Tool. I usually prefer mentoring, pair programming, code review and debugging sessions. I love mentoring. I have working knowledge of most common programming languages, a habit of digging deep into docs & sources, and a fine-tuned intuition to guide me when I get lost. Python, modern JS, Erlang/Elixir and git are my forte. Currently exploring Haskell in depth. I have worked with a wide variety of languages, including mainstream languages like Python, Node, C, C++, Java, Ruby, relatively obscure and specialised languages like XSLT, VHDL, relatively recent, modern languages like go, Rust, Elixir, and more. Additionally, I have a few years of systems administration experi...
Are You an
Upgrading
Developer?
Get paid while making an impact. Become a Codementor for the next wave of makers.
Apply Now