Not looking for Unsupervised learning Developers? Find other types of developers: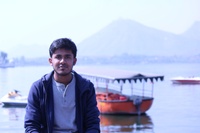 View Profile
Freelance Unsupervised learning developer in Karnal, India
Python | Data Science | Decentralized Applications
Hey there! I'm Satwik, a Freelance Software Developer. My skills of expertise include Data Science, Web Development, and Decentralized applications (Blockchain). To give back to the awesome community, I actively work with few Open Source organizations and occasionally write detailed articles on specific technical topics. Some of my works have been featured at HackerNews, several popular Newsletters and Podcasts like PythonBytes, PythonWeekly, DataElixir, and more. The appreciation that I receive from the community, and the ever-fascinating learning opportunities in this field of Computer Science is what that has kept me going. Interested in knowing more about me? Do visit my site https://satwikkansal.xyz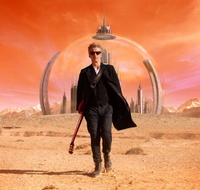 View Profile
Freelance Unsupervised learning developer in Chicago, United States
I Took the Long Way Round
I've been developing software for everything from 8-bit CPUs to multi-node high performance supercomputers, and worked in nearly every industry there is. Much of my code even from 20 years ago is still running reliably, and all of my life-critical code is still around because it's difficult to verify those applications. I've even written full custom emulators to avoid recertification costs, including system idiosyncrasies many customers had used over the 25+ year span of the product we were replacing. At every job, and on every contract, I treat it as an opportunity not only to help people see new methods, but especially to understand and learn how other people feel, think, and view what they do, and then find ways to connect with them so we all feel comfortable enough to work at our best...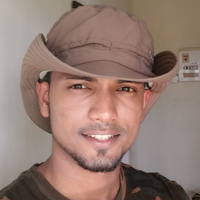 View Profile
Freelance Unsupervised learning developer in Ahmedabad, India
If I pinged you, I can help you! Cloud + ML at Microsoft!
I work at Microsoft Azure Infrastructure Management (AIM India). My day to day work involve applied data science, statistics, cloud services, distributed systems, hybrid network scenarios and UI/UX. I have worked (atleast one project) on technologies which involve: Mobile development (Android, IOS), Web (frontend, backend with php, python, node.js, asp.net), Augmented Reality (Hololens), IOT (Arduino, BeagleBoard, Windows IOT Core), Windows app (UWP, WPF, WFA), Chrome/Mozilla Extensions, jQuery libraries, Apache Modules and php libraries (infosec).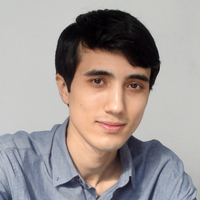 View Profile
Freelance Unsupervised learning developer in Almaty, Kazakhstan
Software Engineer
I am a software engineer with interests in Scientific Computing, Simulations, Embedded Systems, Distributed Systems, AI and Machine Learning, and Game Development. I'm passionate about inventing new tools and solutions, and more importantly helping people along the way in doing so. Over the past years I've worked on projects in domains such as desktop applications, web applications, embedded systems, machine learning and AI agents. Currently I'm involved in developing enterprise applications using Java EE.
View Profile
Freelance Unsupervised learning developer in Noida, India
Machine Learning developer with api & app development experience
I'm a Software Developer working at Zomato. I work in the machine learning team and on a daily basis, I touch base with Machine Learning, Data Analysis, Gaussian Curves, Android apps, backend RESTful APIs and everything and anything. I love playing with data, it's so fascinating. I also contribute to various open source projects. My github profile is github.com/shubhamchaudhary In recent past I have also published a research paper in ML with IIT Bombay whose main focus was to create an intelligent road transportation system that can handle situations of Indian roads.
View Profile
Freelance Unsupervised learning developer in San Juan, Puerto Rico
Data Scientist and Python/R Developer
I enjoy working with interesting data sets. I mainly work in Python, but also with r. I do everything from web scraping to data wrangling, visualization, and predictive modeling. My background is mainly with electricity data but I don't discriminate.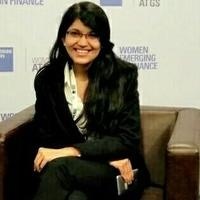 View Profile
Freelance Unsupervised learning developer in Varanasi, India
Former Research Intern in NTU - Singapore, Natural Language Processing Researcher, Machine Learning, Python, Data Science, Computer Programming Teaching Assistant, Probability Tutor
I have gained a substantial experience in Machine Learning and Data Science with expertise in Natural Language Processing through my internships, online contests and research work. Recently, my paper on Societal Sentiment Analysis got accepted at the European Chapter of the Association for Computational Linguistics, EACL-2017, Valencia, Spain. Goldman Sachs Quantify 2016 Top 3 Finalist for Machine Learning. Goldman Sachs Women Emerging in Finance 2016 Selected. Overall country winner of ENIGMA- Machine Learning Contest. Python Developer. Worked mostly on Jupyter notebook and lot of experience in working with ML, NLP and Deep Learning Libraries.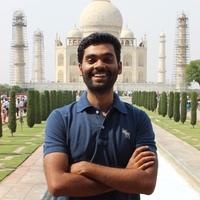 View Profile
Freelance Unsupervised learning developer in Hyderabad, India
I've learnt by experimenting with software for over 10 years. I am here to share my knowledge to help you in your projects.
I have been tinkering with code for over a decade now. My expertise lies in building quick, scalable web-applications in Java and Python. I am a software entrepreneur with experience in using various open source libraries in the fields Machine Learning, Image Recognition and Natural Language Processing. Currently I am on a leave of absence from Purdue University, which is in America, to work on my startup. Even if you are a single developer or have been just getting started with programming, with right mentor, right tools and a bit of dedication, you too can build few amazingly kick-ass software products. I am here to help you in writing better code, fix your bugs, teach you the best design practices in industry and help you find resources in your interested domains!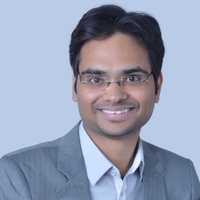 View Profile
Freelance Unsupervised learning developer in Bengaluru, India
Machine Learning & AI Scientist :: IIT Grad + 12 Yrs Exp + 75 Clients
Pranav is a decision intelligence veteran delivering wisdom to humanity. Fanatic to make the world decision intelligent by executing exactness of technology, business, and processes. A data person helping enterprise, small business, and startups solving their data problems at scale. Graduate from Indian Institute of Technology, IIT Guwhati, carries 12 years of significant experience working on data engineering and data science.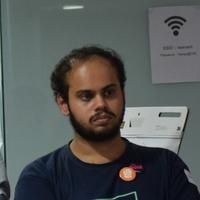 View Profile
Freelance Unsupervised learning developer in Amsterdam, Netherlands
Machine Learning Engineer
I have worked on Machine Learning and related disciplines (Exploratory Data Analysis, Statistics) for the past 3 years. I am proficient in python, Java and R - in that order.
View Profile
Freelance Unsupervised learning developer in Seattle, United States
Data Engineer at Nuiku, Inc.
Progress is infinitesimal most of the time: how do we measure it? Do we add to progress combinatorially? Are relationships between highly-connected data, people, ideas, products, and services more crucial to understanding the big picture than knowing each element alone? How can we leverage technology to not only understand the world, but make the world a better place? Let's hack the future.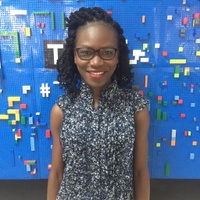 View Profile
Freelance Unsupervised learning developer in Arlington, United States
A patient teacher
I have been dedicated to the craft of software development for almost two years plus, and I have leveraged the Ruby on Rails stack and JavaScript frameworks like Backbone.js and AngularJS in my role as a fullstack developer for previous clients. I hold a bachelor's degree in computer science and a machine learning nano degree from Udacity.
View Profile
Freelance Unsupervised learning developer in Allston, United States
Data Scientist with a Math background and experience in predictive modelling ; currently a graduate student in data science at Harvard
I am a Math major who is absolutely passionate about data and its possibilities. Currently, I am pursuing my graduate education in Data Science at Harvard University. Previously, I have been a data scientist in corporate, social and research aspects of data, with a repertoire across datasets in multiple fields like pharmaceuticals, real estate, telecommunications etc. Previously, I created and led the data team of Safecity, a Mumbai-based non-profit that uses data to fight sexual harassment. Most of my programming experience focused on R, with a secondary focus on Python. I am a pretty advanced R user by now and R is what I can help with the most. Machine learning applications on R are something I have had a lot of work done with in the past.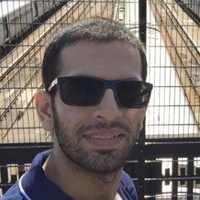 View Profile
Freelance Unsupervised learning developer in Gurgaon, India
Data Scientist | Data Visualization | Columbia Graduate Student | Computer Science Engineer | IIIT-H Alumnus
I am currently a graduate student at Columbia University majoring in Data Science, with an interest in Statistical Inference and Modeling, Data Visualization as well as Machine Learning. In particular, I have strong quantitative skills from my mathematics background and experience with data mining and analysis through Python, MATLAB. I also enjoy working on web and mobile development and learning the latest tools and technologies. At Columbia, I am learning the skills with undivided Focus and Consistency, giving proper Significance to learning and being Restorative towards the issues faced along the way, trying always to be deliberative towards my career goals. Deliberative, Significance, Consistency, Restorative, Focus - These aren't just words for me, these are my superpowers. My lea...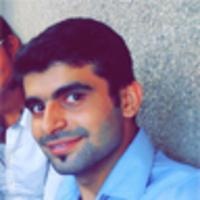 View Profile
Freelance Unsupervised learning developer in Delhi, India
Big Data and Data Science enthusiast, Google Student Ambassador, Designer
A Big Data Specialist, Developer and Designer from New Delhi, India who loves data and people. I enjoy taking complex problems and turning them into simple and elegant solutions. I also love the logic and structure of coding and always strive to write elegant and efficient code, whether it be C/C++, Java or Python. When I'm not coding or playing with data, you'll find me with my friends or on the court shooting some hoops.
Need to Hire a Senior
Unsupervised learning
Developer?
Get Started
Are You an
Unsupervised learning
Developer?
Get paid while making an impact. Become a Codementor for the next wave of makers.
Apply Now