Carlos
Average Rating
5.0
(4 ratings)
Apr 2018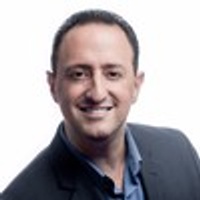 Carlos was exceptional. I had a PHP email issue that was preventing me from launching my e-commerce store, and Carlos walked me through the process step by step, communicated well, was very respectful and thorough, and helped me resolve the issue. I highly recommend working with him.
Great experience with Carlos. He was very patient, knowledgeable and willing to help. He solved my problem fast and made sure it was all tested and functional before resolving. I would thoroughly recommend him and look forward to seeking him out for help in the future.
Brilliant - top guy. Really pleased - saved me a headache!! Fixed in 11 minutes - top man!
Jun 2017
It was a pleasure to work with Carlos because he was able to work through problem solving my issue in a speedy manor. While fixing my issue he showed an obvious deep knowledge of Linux, PHP Xdebug and PHP storm and at the same time gave me insights about the problem I was facing. The next time I have an issue and I need help I will head back to Carlos.