Not looking for Unreal Developers? Find other types of developers: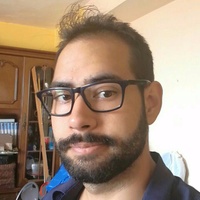 View Profile
Freelance Unreal developer in Las Palmas de Gran Canaria, Spain
Independ developer with 5+ ages of experience making software
I am a curious person by nature, I like the challenges and I dedicate myself to the sector of the computer science. I like the development of software and any type of applications for any platform. I also have security knowledge in windows as well as in linux, Radius servers, Asterix, captive portals and the generation of certificates with OpenSSL in Linux and Windows server. I like to configure and mount servers, configure active directory and LDAP and work with virtual machines like vmware and virtualbox. My goals are the development of applications for multiple platforms, with multipurpose and object oriented languages such as java, C++ or interpreted languages like php and jsp and also the administration and configuration of servers as well as the relevant security implementation...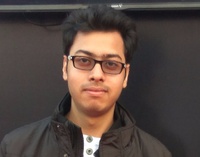 View Profile
Freelance Unreal developer in Delhi, India
Google Summer of Code 2016 Student. Google Codein Mentor. C++, JavaScript, Python, Qt Developer for over 3 years. Security Enthusiast.
I have an experience of over 3 years with web development, software development (Cross-platform mainly desktop [Qt]) and Online Security. I work with C++, JavaScript, Python, PHP, and it's related technologies and framework such as Slim. I have been a Google Summer of Code 2016 Student with WikiToLearn and a Google CodeIn Mentor too. http://jaygupta.me/home.html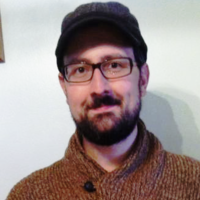 View Profile
Freelance Unreal developer in New York, United States
Nearsighted Visionary
I'm a professional Xamarin developer, certified by Xamarin itself (now part of Microsoft), with over a dozen apps in both the app store and the play store... some native, some Xamarin.  I've written apps in Objective C and Swift, for iOS, and in Java for Android, but switched to Xamarin when it was first released because it's so much better.  I have over 10 years experience in full-stack mobile software development - I've led teams of developers (from 2-16) through conceptualization, design, build, and deployment, through to support and incremental version updates as required. I started my career as a video game developer, and later lead programmer... I wrote C++ code for several Xbox 360, PS3, and PC games. I've also written 2 full books on programming, and have contributed articles ...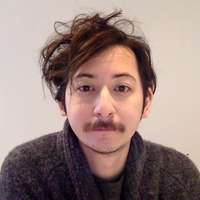 View Profile
Freelance Unreal developer in Los Angeles, United States
Graphics Programmer and Computer Vision Researcher
I am a game developer, graphics programmer and computer vision researcher with a decade of experience in AAA and indie games. I've spent a lot of time working as an optimization specialist and fire-fighting on teams where I had little information about the problem but a short deadline. I enjoy working on games and low-powered hardware in particular but I love to help out with anything people are working on.
View Profile
Freelance Unreal developer in Vila Nova de Gaia, Portugal
Full Stack Developer
I work in each project as if it was my own, with the guarantee that the attention to detail and to its uniqueness, is always in first place. Over 12 years of experience in the front end development world but my experience is all-around and I'm always eager to learn.
View Profile
Freelance Unreal developer in Chandigarh, India
Full Stack Developer
I am a Software Developer, Passionate about Games and Graphics. I love to make and play Games. I have experience building Mobile and Web Apps using Industry leading technology.
View Profile
Luís 'zeluisping' Guimarães
Freelance Unreal developer in Vila Nova de Gaia, Portugal
Full Stack Software Developer
I'm an experienced full-stack software developer, working in a range of areas, some of which being game development, web development and desktop development, among others. My specialties are debugging, finding and fixing issues together with refactoring legacy code.
View Profile
Freelance Unreal developer in Gdańsk, Poland
Software developer
I am an experienced software developer who taught himself how to program. I started to learn programming and IT in general when I was 10 years old ( 2000 ) and wrote my first web application when I was 11 years old ( 2001 ) using HTML and JavaScript. Since then I've started to learn PHP and C++ with no luck with the least ( I think because of the young age and lack of understanding of english language at the technicial level ) but succeeded in learning the first one. After this I jump over to learn "modern" languages like Java and C# in 2005 and since that day I'm constantly working on to develop myself and learn new things in these and new technologies. Currently learning x86 assembly to get the insights and possibly reverse engineer software.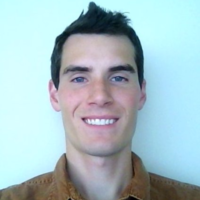 View Profile
Freelance Unreal developer in North Richland Hills, United States
Patient and compassionate, helping you succeed is my only goal!
I am an energetic and friendly guy who likes to help out anyone in need! As a game developer, I have taken my education and development seriously. Scrupulously learning the details of c++ and engine development so that I can compete on the AAA game development stage. I am passionate about coaching people to help them get into the game industry, and ensuring they have the skills to get there. I am more than happy to look at resumes, conduct mock interviews, or run through code examples for any white board questions that may arise. If you are looking to get your foot in the game industry door, then I believe I am the right person to coach you from day one, until you walk into your dream studio. Let me help you make your video game industry dreams come true.
View Profile
Freelance Unreal developer in Horton, United Kingdom
Managing Director, Kraya Ltd
With a penchant for technology from a very young age and a passion to know how things work, Shri has been programming since the age of 10. Since then, he has been involved in more technologies, systems and platforms that you can shake a stick at. At the helm of kraya, he has taken it from a fledgling two person operation out of a bedroom into a company which has doubled in size each year over the last few years in the prestigious west end of Edinburgh. A company, that has local and international clients as well as exposure in a broad range of sectors and services. kraya has specialised teams in several specific technology areas as well as the creative industries including film and media.
Are You an
Unreal
Developer?
Get paid while making an impact. Become a Codementor for the next wave of makers.
Apply Now