Not looking for Unity5 Developers? Find other types of developers: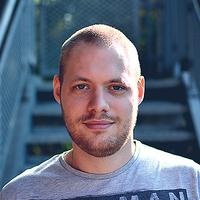 View Profile
Freelance Unity5 developer in Altrincham, United Kingdom
Head of Mobile Development
iOS | Xcode | Objective c | Swift | Unity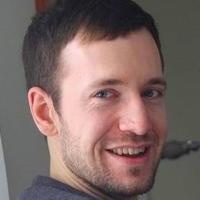 View Profile
Freelance Unity5 developer in Toronto, Canada
Full-stack, jack of all trades developer. Games, Websites, Apps, Business software, I've done it all!
I'm a jack of all trades developer who specializes in learning new skills and solving problems quickly. I got my start making games using C# and XNA in 2003 and since then I've shifted my career completely towards programming and software development, though my IT background still serves me well frequently. My true passion is game making and app development which I am currently transitioning to after years of doing it on the side. Professionally I've made Karaoke software, windows services, and web forms applications. I've also worked on some large systems for a financial services company. I created a web application for monitoring daily processes as well as task automation using Kendo UI, windows service's and signalR. I also worked on a massive data-driven financial services suit...
View Profile
Freelance Unity5 developer in Wakefield, United States
iOS developer with 2 published apps
My name is Ryan Maciel and I am a iOS app developer. I have worked with Objective-C and Cocoa Touch for about seven years and have experience in many areas including: ∙Multithreading ∙MVC ∙Backend Integration ∙Profiling ∙Optimization ∙Version Control With Git ∙UX/UI design
View Profile
Freelance Unity5 developer in Atlanta, United States
C# Programmer
A self-taught developer and the author of "Learn Unity Programming with C#," with over six years of development expertise. My work experience includes Unity game development, creating private game servers, object-oriented programming, and developing compelling real world, enterprise Augmented Reality applications.
View Profile
Freelance Unity5 developer in London, United Kingdom
Experienced developer with wide expertise. Teaching and mentoring experience.
I have a broad expertise in software development, from embedded programming, to full stack Javascript web applications. I have built several products from scratch over the past few years as a team lead and startup founder. This includes realtime components to web applications. I have a strong knowledge of functional programming, and Lisp-family languages, with an appreciation for functional design of applications. I founded and organise a Programmer's Study group, and we have studied Machine Learning in the past, and I would be comfortable teaching the principles of Machine Learning. You can find the code we created at the study group online here: https://github.com/CambridgeProgrammerStudyGroup/machine-learning I have taught game development programming (including for universit...
View Profile
Freelance Unity5 developer in Gdańsk, Poland
Software developer
I am an experienced software developer who taught himself how to program. I started to learn programming and IT in general when I was 10 years old ( 2000 ) and wrote my first web application when I was 11 years old ( 2001 ) using HTML and JavaScript. Since then I've started to learn PHP and C++ with no luck with the least ( I think because of the young age and lack of understanding of english language at the technicial level ) but succeeded in learning the first one. After this I jump over to learn "modern" languages like Java and C# in 2005 and since that day I'm constantly working on to develop myself and learn new things in these and new technologies. Currently learning x86 assembly to get the insights and possibly reverse engineer software.
View Profile
Freelance Unity5 developer in Philadelphia, United States
Web Developer and Independent Game Designer
Dedicated developer committed to producing quality products with extensive experience in both game and web development. Quick learner able to adapt to and utilize new technologies and languages. Passionate about sharing knowledge and always learning new things.
Are You an
Unity5
Developer?
Get paid while making an impact. Become a Codementor for the next wave of makers.
Apply Now