Not looking for Unicorn Developers? Find other types of developers:
View Profile
Freelance Unicorn developer in Berlin, Germany
Coach at Code Branch
Co-founder of Code Branch, where we coach students and entrepreneurs.
View Profile
Freelance Unicorn developer in Istanbul, Turkey
Fullstack Web Craftsman
Passionate about learning, adapting and using new tools, in order to solve the problems of oneself and the others. Focused on web.
View Profile
Freelance Unicorn developer in Marquette, United States
Emergency support specialist, cloud consultant, lifetime coder, Linux ninja, security guru, developer-operations liasion, systems administrator. Often called 'rockstar', 'unicorn', 'hero', 'savior', 'recluse'; seldom called on the phone.
I put out cyber fires over donuts and camp fires. Polyphasic sleeper serving all timezones! Provider of live-help in real-time via video conference for technologies I have mastered and problems no one else can solve. Writer of re-brandable content management systems (every app has content, does it not?), re-usable apps & APIs, member of Mensa & Intertel, slayer of salmon. Human languages for fun, programming languages for breakfast. I left Detroit in the Dot-Com era to live deep in the north woods, I wear camo every day and kill my own food when I have to. I solve my own problems with grace and efficiency. I'll be happy to solve yours! My three most valuable skills: * Problem solving * Anticipation (of variables and user expectations) * Machine logic These skills, when applied t...
View Profile
Freelance Unicorn developer in Auckland, New Zealand
Web Startup Tech Lead - Full Stack Help - Tips & Tricks to Share!
Hi! I'm a polyglot technologist with decades of experience in startups and industry, and one of the most active Github users worldwide. Want insights, guidance or help? Get in touch!
View Profile
Freelance Unicorn developer in Brooklyn, United States
Technical Cofounder at Glimpse, Senior Software Engineer at Pager
Backend Engineer for over 8 years. iOS engineer for over 3. Full stack experience.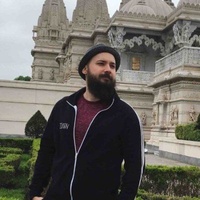 View Profile
Freelance Unicorn developer in Stoke Newington, United Kingdom
Maker. iOS Dev. Pythonista. An eye for great UI. Weaving experiments @ http://mowowstudios.com
Experienced iOS and Python developer, focusing now on Product Management getting my kicks from building MVPs and tech-driven businesses. Recently sold a SaaS app. Used to run an indie gasme studio.
View Profile
Freelance Unicorn developer in Minsk, Belarus
Founder of https://asoft.co – Chatbots, Shopify Apps and World-class Web Projects
Hey! I'm an experienced Ruby on Rails developer and a founder of ASoft LLC. I give speeches, contribute to open source and write blog posts. I completed my Bachelor of Computer Science degree during my study with exceptional software programmers. I developed my first Rails application more than 4 years ago. Since that time I learned a lot and I continue learning something new every day. I like to share my experience. In 2013 I taught a Ruby on Rails course in the university to about 70 students. Codementor is a great way to help people and learn something new as well. Recently I gave 2 speeches about remote pair programming https://www.youtube.com/watch?v=1sklY800ous & https://www.youtube.com/watch?v=vq_q1ml39RQ. Full CV can be found on ➡ http://asoft.co/people/sergey-alekseev. ...
View Profile
Freelance Unicorn developer in Atlanta, United States
Building the web since 1999; maker and breaker of things.
I've created and/or maintain a number of Ruby Gems (Grocer, GitTracker, DumbDelegator, pg_search, minimagick) and share a lot of side-project code on GitHub. I've been building the web since the early 2000's and first started using Ruby in 2007. I've helped a number of teams move from SVN/CVS/TFS to Git. I enjoy helping people along the road from "Testing to Test-First to Test-Driven" (http://stevenharman.net/from-testing-to-test-first-to-test-driven).
View Profile
Freelance Unicorn developer in Barcelona, Spain
Ruby on Rails developer with 4 years experience, currently co-founding a 1-year old start-up
I have been interested in Computer Science since I was a kid, when I started taking my first programming lessons. Later I took a degree in Computer Science and I have been learning and exploring new technologies by myself since then. During the last 4 years I have been focused on web development and, especially, with Ruby on Rails, a technology I have been learning in depth through several jobs, both within a company and as a freelancer.
View Profile
Freelance Unicorn developer in Brisbane, Australia
Friendly, Pragmatic Programmer - here to help you deliver software that delivers value
I'm a friendly, pragmatic programmer with more than 15 years' professional experience and an excellent track record in delivering quality, maintainable code in a range of sectors. An expert in Java, Ruby and Javascript languages, I'm also an agile specialist, coach and mentor with a huge amount of pair programming experience. I love pairing with developers who I can impart some of my experience to and learn from as well! My preferred approach is test-driven and I'm able to start quickly and help you and your team deliver real value from the first session. I've built busy online shops, international job boards, public sector applications and back-end-only apps for companies in the UK, Canada, the US, Europe and Australia. I also contribute regularly to open source projects.
View Profile
Freelance Unicorn developer in Ashburn, United States
Ruby/rails lead programmer
I have to 16 years of experience in software engineering. Last 9 years I'm working mostly with Ruby (mostly rails but not only) programming languages. Also I have some C/C++ and .NET background.
Are You an
Unicorn
Developer?
Get paid while making an impact. Become a Codementor for the next wave of makers.
Apply Now