Freelance Unicode Developers Available for Hire
Hire Now
Freelance Unicode developer in Fort Lauderdale, United States
OSX and iOS developer since their releases.
I have bene involved in using

unicode

and providing help to developers. Withthe recient addition of emoji in plane 1 there have been substantimal issues and I have been working with developers and providing presentations.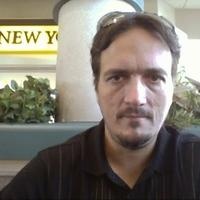 Hire Now
Freelance Unicode developer in Ashburn, United States
Started programming at age 12 in 1988 on a Commodore VIC-20. Worked in multiple industries developing various types of software. Decades of experience.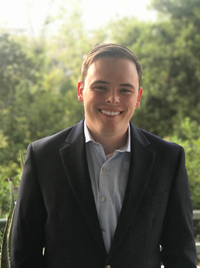 Hire Now
Freelance Unicode developer in Los Angeles, United States
Let me help solve your toughest problems.
I pride myself on my ability to write solid, well documented and fully tested software. With the projects that I have worked on, my software has not only needed to hold up to use by its users, it has also needed to be able to withstand scrutiny in court. As a result, I take writing quality code very seriously. Over the last few years I have worked on creating a platform to revolutionize the way that investigators (of all kinds) explore unstructured data, primarily text documents. I did this by taking advantage of the latest technologies and techniques in information retrieval and natural language processing. I also created a simple yet powerful language that allows investigators to ask deeper questions of the data. The end result of all of that effort is a system that allowed a forensic ...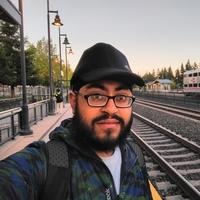 Hire Now
Freelance Unicode developer in Ashburn, United States
All things python
I am a developer with the SymPy project. I have been involved with the project for over an year. My nights are usually spent coding in python. I also worked on a Google Summer of Code project with SymPy in 2015. This year(2016) I mentored as part of Google Summer of Code for SymPy. I have also given talk at PyCon UK, 2016 and delivered a tutorial on SymPy at SciPy 2016.
Hire Now
Freelance Unicode developer in Mérida, Venezuela
Member en Plone Foundation
I am native from Maracaibo, Venezuela, I a graduated of the "Academia de Software Libre" of Fundacite Mérida as "Especialista en Desarrollo en Software Libre" and also a graduate of the Colegio Universitario "Dr. Rafael Belloso Chacín" as "Técnico Superior Universitario en Informática", currently I am a member of the CENDITEL Foundation community, where I serves as Developer on Free Technology, I am advisor to Venezuelan government agencies regarding issues of community collaboration and free software development. I have experience using Free Software since 2002, I have been participated as a collaborator in the Internationalization process and Spanish localization in many Open Source and Free Software projects, I am an active contributor in Venezuelans projects like "CANAIMA GNU/Linux"...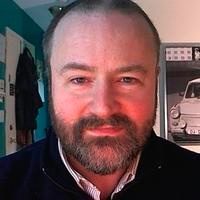 Hire Now
Freelance Unicode developer in Pepperell, United States
full-stack Python & JavaScript ● IT architect & strategist ● DevOps ● smokejumper
• Expert full-stack Python & JavaScript developer • Full DevOps: project architecture to production deployment at scale • Outstanding trouble-shooter and "OMG! Everything is on fire! HALP!!" first responder • Strong web app, data structures, data science, and visualization skills • Enjoy complex integration and automation challenges • Love mentoring. Half-price rate ($60/hr) for all genuine students
Hire Now
Hire Now
Freelance Unicode developer in Oulu, Finland
With almost 20 years of programming experience, of which 15 years professional, I have delivered software from embedded systems to distributed, games to social media web applications, operating system kernels to video processing, to writing CAD tools for designing railway safety systems. My strongest programming languages are C, Python, Java and JavaScript, each of which I know like my own hands and each of which I have programmed in for more than a decade.
Are You an
Unicode
Developer?
Get paid while making an impact. Become a Codementor for the next wave of makers.
Apply Now