Freelance Underscore Developers Available for Hire
Hire Now
Freelance Underscore developer in Berlin, Germany
Senior Web Developer
I do consulting and web development. I've worn many hats but these days I tend to help startups and coach junior programmers.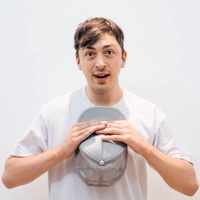 Hire Now
Freelance Underscore developer in Ho Chi Minh City, Vietnam
If we can think of it, we can build it
I'm a web developer focused on the front of the stack. Specializing in design and the front-end of large mobile and web applications, I am known to be cross-functional by nature. I am a lover of startups and dabbler in backend technologies. My career is built on experiences at Eveo, Apartmentlist, and Hired as well as collaborations with Nike, Microsoft, McCormick and Verizon.
Hire Now
Freelance Underscore developer in Makati City, Philippines
Geek and Entrepreneur
I'm a geek and an entrepreneur that takes pride in solving tasks elegantly within set limitations. I have had my own share of achievements and challenges with my own businesses and projects in my 15+ years as a developer. I love working with others and sharing and expanding my knowledge, which is why I'm excited to share my expertise as a mentor, colleague or consultant on your project. /**  * Technologies I work with but not limited to.  * @return a well-equipped toolbox  */ ⦾ PHP (all versions), expert level (I write PSR-2 style) ⦾ JavaScript in multiple flavors (ES6, TypeScript, CoffeeScript, etc), expert level ⦾ In varying degrees: Go, Python, Java, Elm, Elixir. I can switch between languages and language styles, and explicitly make use of design patterns ⦾ Frameworks that...
Hire Now
Freelance Underscore developer in Ankara, Turkey
I run a little company named Caffeine. Been mentoring my own developers for quite a while. Enjoy solving problems and finding new challenges.
Hire Now
Freelance Underscore developer in Lake Peekskill, United States
Full Stack Engineer focusing on Node.js, React, AngularJS, BackBoneJS, Javascript, LESS, SASS, Grunt, Webpack, PHP, Java, WebGL
I have over 15 years of development experience for the top names in all the major industries. I love to teach and talk about technology, and I have extensive mentoring experience. I'm friendly and open, and I make an effort to explain topics carefully. I've worked as developer for about 15 years now, and I have a full understanding of all aspects of development (server side, client side, and mobile). I graduated Magna Cum Laude from Vassar College with a degree in computer science in which I received departmental honors. I've worked for many clients in New York including, Nike, IBM, Pfizer, MTV, Chanel, Verizon, Goldman Sachs, Nestle, AARP, and BAM. I've worked with companies in pretty much all of the major industries applicable to development, and I have a deep understanding of the d...
Hire Now
Freelance Underscore developer in London, United Kingdom
Javascript Software Engineer
♦ Front End • Expertise in Javascript (ECMAScript 5 and 6) and Typescript • ES6/7 coder: SystemJS, Webpack • I am particularly specialised in using Angular (1.x and 2.x) and related libraries, though I like to play with all the frameworks around, especially React and different Flux implementations. • I am very experienced in using many libraries such as jQuery, Lodash, Bootstrap, Angular Material, Moment.js, Async.js among many many others. Currently learning more about Rx.js and Reactive Programming in general. • I take code quality and style with particular care: I use various linters (ESLint, TSLint) => no linting, no build. • TDD/BDD: I use Karma, Jasmine and Protractor for unit testing and end-to-end integration. • Automation: Yeoman, Grunt, Bower, Gulp, JSPM, NPM • Expert in in HTM...
Hire Now
Freelance Underscore developer in Marquette, United States
Emergency support specialist, cloud consultant, lifetime coder, Linux ninja, security guru, developer-operations liasion, systems administrator. Often called 'rockstar', 'unicorn', 'hero', 'savior', 'recluse'; seldom called on the phone.
I put out cyber fires over donuts and camp fires. Polyphasic sleeper serving all timezones! Provider of live-help in real-time via video conference for technologies I have mastered and problems no one else can solve. Writer of re-brandable content management systems (every app has content, does it not?), re-usable apps & APIs, member of Mensa & Intertel, slayer of salmon. Human languages for fun, programming languages for breakfast. I left Detroit in the Dot-Com era to live deep in the north woods, I wear camo every day and kill my own food when I have to. I solve my own problems with grace and efficiency. I'll be happy to solve yours! My three most valuable skills: * Problem solving * Anticipation (of variables and user expectations) * Machine logic These skills, when applied t...
Hire Now
Freelance Underscore developer in Ithaca, United States
Well Rounded Web Developer
I am web developer coming on seven years of professional experience and several more as a hobbyist. I am interested in helping in whatever way I can, so do not hesitate to reach out!
Hire Now
Freelance Underscore developer in Chisinau, Republic of Moldova
Frontend/Backend Software Developer
- I try to keep abreast of new trends in the IT world and trying to predict which of them will be in demand - I have worked with projects of varying size and complexity of the various platforms and systems. - I also participated in the design of various interfaces such as mobile applications and various CRM systems - I study and analyze the behavior of users with different systems/interfaces and try to find the best and optimal solutions for their implementation I am glad to explore and conquer new horizons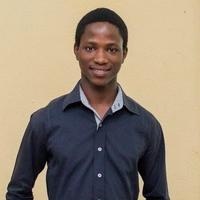 Hire Now
Freelance Underscore developer in Mountain View, United States
Love solving problems and challenges, I want to help you create the next best thing in minimal time, with undivided attention to your needs. Co-Founder and CTO DropBuddies
You need someone who's fast at understanding, grasping problems then I'm your guy. I'm passionate about solving problems and developing news ideas in record time. I want to help your startup create new ideas, test your new ideas and ship to market as soon as you can, you don't wanna be late to the party, better still, get there before everyone else.
Hire Now
Freelance Underscore developer in Sint Annaland, Netherlands
Enthusiastic full-stack web developer with an eye for code quality
Code integrity is my highest priority. Web development is my passion and embrace new technologies. You want the job done and so do I!
Hire Now
Freelance Underscore developer in San Francisco, United States
Founder of AngularUI, Frontend and Fullstack dev and UX Designer, given talks at Google and Conferences
Known as ProLoser online (Github), I founded the AngularUI organization for AngularJS. I've been working as a frontend dev and ux designer for 6 years and a full stack dev for 10+ years. I've given talks at conferences and Google and have been involved in several Open Source projects.
Hire Now
Freelance Underscore developer in Ashburn, United States
Let me be your code guru/cyber witch
Hi! I'm Danielle, a software engineer with expertise across the industry, though my primary focus is on web and mobile development. I have worked for big companies including Microsoft, Amazon, and Standard & Poor's on products you have heard of like OneDrive and Echo. I have also worked as a freelancer and a startup developer on products you haven't heard of just yet! Aside from this though, I am passionate about teaching software development. I TAed and mentored in university and since then I have taken every opportunity to help my friends and colleagues hone their craft. It is time to make my services available to a broader base, and I hope that you'll allow me to guide you towards success!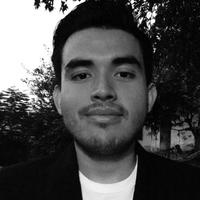 Hire Now
Freelance Underscore developer in Reynosa, Mexico
Javascript Developer, Top #8 Stackoverflow MeteorJS Experts.
Born in Mexico on August 26, 1992 in a family of 4, developed a love for computers at the age of 12 years by playing a MMORPG and since then and I can't get away from them. Very first interact with programming was at age of 12 with .lua scripts and sql databases, with some friends wich only target was create an Open Tibia Server (OT)
Are You an
Underscore
Developer?
Get paid while making an impact. Become a Codementor for the next wave of makers.
Apply Now