Freelance Uiviewcontroller Developers Available for Hire
Hire Now
Freelance Uiviewcontroller developer in Manhattan, United States
iOS developer with 50+ Apps. Founded 3 companies.
Specialties: • iPhone/iPad/iOS Development • Product Management & Development • Lean Startup • Entrepreneurship Would you like to see the list of applications I have worked on that are in the App Store? Check out my TapFame profile: https://tapfame.com/matthew-knippen/ With a strong background in Objective-C, iOS Applications and Apple products, I keep my primary focus on developing applications for the iPhone and iPad. I am able to promote what I am doing well with a large amount of sales experience. Having both the tech side and the sales side is not a common trait. I am the type of person that if I do not know the answer to a question, I know how to find it. I am constantly expanding my knowledge base in every possible direction, and in the process becoming more of a valuable...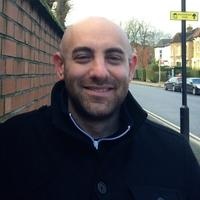 Hire Now
Freelance Uiviewcontroller developer in Islington, United Kingdom
A UX-focused developer and product tinkerer who wants to help developers & companies create things that people love
I still have fond memories of a Saturday morning spent at a local bookstore's technology section, grabbing a book off the shelf, taking it home, and devouring it. That feeling of learning something brand new, of gaining a new almost-super-power, still drives me today. I love learning new things, and when I co-founded Code School, I discovered that teaching people new things was even better. I'm here to lend whatever experience & expertise I've accrued over the years (which are starting to add up too fast). I still love the little details of what it takes to build a great application, at all levels. Where I feel I can be most helpful though are with big architectural decisions that can have a massive effect on product quality and productivity for years. You don't know what you don't kn...
Hire Now
Freelance Uiviewcontroller developer in Little Rock, United States
Experienced iOS developer with more than 50 apps released to date and over 5 million users
Senior iOS Developer with more than eight years developing for iPhone and iPad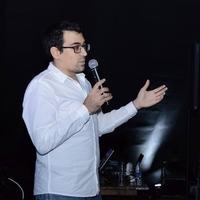 Hire Now
Freelance Uiviewcontroller developer in Beirut, Lebanon
Full Stack Engineer. Expert in Mobile, Backend & SPAs
Freelance Software Engineer 5 years in. Worked on around 10 mobile applications, spread out between Native and Hybrid. Designed several backend APIs in the most optimized way possible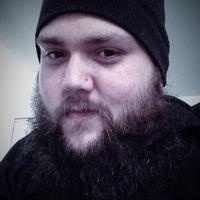 Hire Now
Freelance Uiviewcontroller developer in St. Petersburg, United States
Web Developer at ConnectWise
Hire Now
Freelance Uiviewcontroller developer in Tegucigalpa, Honduras
Mobile Developer
I started my own web development company 10 years ago, I worked on front and backend html/css/python/rails/js. I have worked on more than 30 web app projects. 5 years ago I started doing mobile development on iOS, now I am developing games using Unity3D and doing iOS apps for client work. I've released more than 10 apps and games on the Appstore. I have a lot of experience programming and troubleshooting problems.
Hire Now
Freelance Uiviewcontroller developer in Thiais, France
Mobile (iOS) to Server (Ruby on Rails) Developer + UX Design
Hello, I'm Ludovic. I'm french, and I'm a cofounder in a startup where I'm leading the product and the mobile team (3 developers). I can help you on your iOS issues, but I'm also competent server side if your working with Ruby (Rails, Sinatra, Padrino). Bonus: I'm also passioned by beautiful pixels, so I can also challenge you on your designs.
Hire Now
Freelance Uiviewcontroller developer in Central District, Hong Kong
Mobile Engineer (Independent Consultant)
• 5+ years of experience in Android & IOS Application Development. • Worked on around 40+ Native Android Applications. • Design Application Architecture and Flow. • Time estimation • Debugging and Bug fixing. • Coordination with QA team. • Application Deployment. • Code Review. • Code Clean-up. • Good communication, presentation, and interpersonal skills • Solid background in Object-Oriented Analysis and Design. • Good command over Core JAVA. • Design patterns and other custom frameworks. • Worked on Git, Mercurial, SVN using the command prompt. • Hands on Knowledge in IOS using swift (Have developed 6 applications on IOS) • Training juniors. Android Skills: Activity. Service. (Service, Intent Service, IPC -AIDL) Broadcast Receiver. Fragments, View Pager , Navigation ...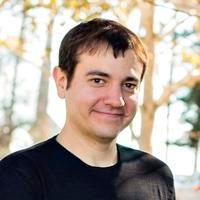 Hire Now
Freelance Uiviewcontroller developer in Santa Barbara, United States
Software Development Consultant
I've been doing software development consulting for over 20 years. More recently, I got in on iOS development before the official SDK was even available, over 8 years ago. I'm fluent in a number of programming languages, for client-side, server-side, and web development.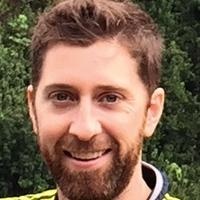 Hire Now
Freelance Uiviewcontroller developer in Carlsbad, United States
Senior iOS Engineer at Follow Up Boss
I've been developing iOS apps for the past 5 years, most of which I spent in San Francisco working for startups. My apps have been been downloaded by over 5 million people. I will help you write clean, organized code in order to accomplish your goals. I have a "less is more" approach which will really help your sanity so you aren't pulling your hair out and getting lost in your own code... believe me, I've been there! I'm here to offer the kind of help that I wish I had when I started out.
Hire Now
Freelance Uiviewcontroller developer in Ealing, United Kingdom
Senior iOS Engineer
I'm and experienced software engineer with an industrial electronics and control engineer background. I've worked for 5 years in mobile focusing on iOS platform. I've been part of teams that shipped applications directly to store, and worked with clients to deliver to mass market. The last two companies I've worked for are based in London; Badoo and Peak labs. My areas of interest are: - Graphics programming - Delighting users with awesome apps - Games programming as a hobby - Embedded systems development Visit my blog: http://miqu.me Github: https://github.com/DarthMike
Need to Hire a Senior
Uiviewcontroller
Developer?
Get Started
Are You an
Uiviewcontroller
Developer?
Get paid while making an impact. Become a Codementor for the next wave of makers.
Apply Now