Freelance Uikit Developers Available for Hire
Hire Now
Freelance Uikit developer in Des Plaines, United States
Software team & product builder
This is natural given my experience building iOS apps over the years. I've worked with most

UIKit

widgets and objects.
Hire Now
Freelance Uikit developer in Vacaville, United States
Senior iOS Developer, persistence/networking expert
Developing on OS X since 2004, iOS since 2008.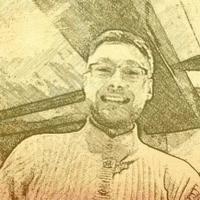 Hire Now
Freelance Uikit developer in Novi Sad, Serbia
iOS (Objective-C, Swift) software engineer. Clean code lover. Problem solver.
5+ years of proffesional iOS development, using

UIKit

framework.
Hire Now
Freelance Uikit developer in Ashburn, United States
Senior Web Developer
I do consulting and web development. I've worn many hats but these days I tend to help startups and coach junior programmers.
Hire Now
Freelance Uikit developer in Istanbul, Turkey
Fullstack Web Craftsman
Passionate about learning, adapting and using new tools, in order to solve the problems of oneself and the others. Focused on web.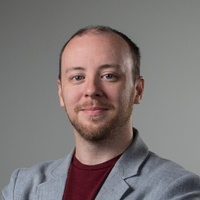 Hire Now
Freelance Uikit developer in Jacksonville, United States
iOS Developer and Mobile App Strategy Consultant
I've got just about as much iOS experience as it's possible to have, and I'm happy to help you with any issues in your app.
Hire Now
Freelance Uikit developer in Manhattan, United States
iOS developer with 50+ Apps. Founded 3 companies.
Specialties: • iPhone/iPad/iOS Development • Product Management & Development • Lean Startup • Entrepreneurship Would you like to see the list of applications I have worked on that are in the App Store? Check out my TapFame profile: https://tapfame.com/matthew-knippen/ With a strong background in Objective-C, iOS Applications and Apple products, I keep my primary focus on developing applications for the iPhone and iPad. I am able to promote what I am doing well with a large amount of sales experience. Having both the tech side and the sales side is not a common trait. I am the type of person that if I do not know the answer to a question, I know how to find it. I am constantly expanding my knowledge base in every possible direction, and in the process becoming more of a valuable...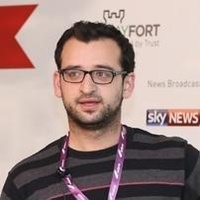 Hire Now
Freelance Uikit developer in San Francisco, United States
Senior iOS Engineer
raywenderlich.com ex-tutorial team writer and tech conferences speaker. 8 years of experience in iOS development.
Hire Now
Freelance Uikit developer in Ashburn, United States
iOS specialist and qualified teacher with over 160 sessions on Codementor. Featured mentor for Codementor and Udemy's iOS and Swift course.
iOS developer, technical consultant and mentor with post-graduate teaching qualifications and MD at Bang Means Do It Software Ltd. David is also a specialist in audio and music technology (DSP, audio signal processing, filters, effects, audio engineering etc.) and is featured mentor for Codementor and Udemy's iOS 9 and Swift course, learn more here: https://www.codementor.io/dev-coding-bootcamp/ios-swift-training Bang Means Do It is a mobile software development company based in Bristol, South West UK. We design, develop and market mobile software for the major mobile platforms (iOS, Android etc.). Founded in 2009, Bang Means Do It has an app portfolio featuring consumer and business applications: digital marketing emergency vehicle response and dispatch mobile banking business ap...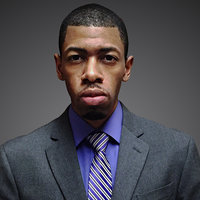 Hire Now
Freelance Uikit developer in Ashburn, United States
iOS Developer (Full Stack) | Web Developer (Full Stack) | Founder of FanWagon
I'm a very experienced iOS and Web Developer who has a passion for delivering clean and high performing apps and server architectures. I spend most of my time coding in Swift/Objective-C, Node.JS, and PHP. - Founder of sports social network FanWagon. - 7 years iOS development experience. - 17 years of web development (this includes development, debugging, and testing). - 5 years server administration in Red Hat/Debian. In my free time, I mentor computer science students at the local college.
Hire Now
Freelance Uikit developer in Ashburn, United States
Senior iOS Developer with solid background in creating complex mobile applications downloaded by millions of users
Highly passionate and experienced iOS developer with more than 5 year of experience. • Shipped over 50 different iOS apps downloaded by millions. • Computer Engineering graduate from IIT • Great design and UX experience • CTO and founder at Thinkboks • Senior iOS and android developer at UPShow Experience with all core iOS apis and various third party apis. Parse, GPUImage, Firebase, Restful APIs, Auto-layout, Multithreading, Push notifications, In app purchase, Apple watch development, Apple TV development, iCloud, PassKit, SiriKit, Maps, Branch.io, Fabric, FacebookKit, Crashlytics, Raygun, Debugging, OAuth2, Braintree Payments, Square payments, Apple Pay, Networking, Peer to peer connectivity, Alamofire, AFNetworking etc to name a few. Basically I am able to help wi...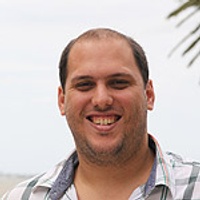 Hire Now
Freelance Uikit developer in Montevideo, Uruguay
Senior iOS Engineer at DecemberLabs
I work for Decemberlabs were we create apps for Startups. We are a team of Phd, former NASA engineers, researchers, developers and designers with a unique blend of technical and design skills. I have been working with mobile technologies since their inception and evolved with the rapid progress of iOS. I have a deep understanding of iOS inner working and have a complete expertise and control of the SDKs. I created the open source project AltBeacon used by many iOS developers around the globe and released far too many apps to the store. Besides Swift and Objective-C I also have experience in C++. Before doing apps, I did a doctorate in engineering in a top European University (Eindhoven University of Technology) and worked as a researcher at Embedded Systems Institute and Canon. I a...
Hire Now
Freelance Uikit developer in Alhambra, United States
Experienced Developer, Executive, and Team Lead - Ready to Help!
I've been working full-time in Software Engineering for almost 20 years and spent a great deal of that in the fast-paced world of contract development. I've worked on dozens and dozens of projects, and have used languages/tools ranging from Swift and Node.js to FORTRAN, ANSI C, and Flex/ActionScript. While a generalist, I'm especially familiar with application development for mobile and desktop and more specifically still with iOS and MacOS / OSX.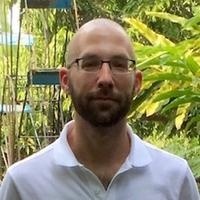 Hire Now
Freelance Uikit developer in Ashburn, United States
Freelance Mobile Developer
Wolfgang Schreurs is a freelance software developer that grew up in The Netherlands but nowadays is located in Thailand with his girlfriend and daughter. His focus is on writing mobile apps using Swift, Objective-C or C# (Xamarin). In the past he also dabbled a bit with Java. In the past he worked with a variety of other languages and environments like Visual Basic, LotusScript, etc... In his free time he likes to dabble with game development and do some swimming.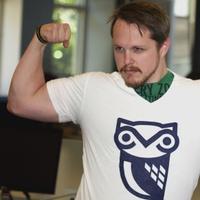 Hire Now
Freelance Uikit developer in Ashburn, United States
Senior iOS Developer with experience since 2009
Senior iOS Developer with industry experience since 2009. I have worked on dozens of mobile applications and continue to strive for quality in everything I create. I help companies create quality products in the beginning, or turn their already created application into one, that will last the test of time so it doesn't need to be completely rewritten in a few months. Unlike other developers, I have experience from initial idea, to design, through implementation, and deployment, so I can predict potential problems before they happen to reduce costs. A little more about me, I've launched several dozen complex iOS apps. Collectively, they have grown to many millions of active users. My clients include Apple, Time Warner Cable, DaVita, Experian, Charter Communications, and many more. Check b...
Are You an
Uikit
Developer?
Get paid while making an impact. Become a Codementor for the next wave of makers.
Apply Now