Not looking for Ui ux Developers? Find other types of developers: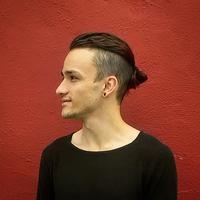 View Profile
Freelance Ui ux developer in Franklin, United States
Designer & Developer. I <3 CSS & JavaScript
I strive to make everything I build very user-friendly, and have experience with many UI/UX trends. I believe simplicity is one of the most important concepts when it comes to web applications, and constantly try to tackle problems from the end-users perspective.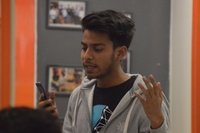 View Profile
Freelance Ui ux developer in Noida, India
JavaScript Expert, Front end Developer and Web Engineer
Have built some great websites, with amazing UI and UX. My personal site: https://thinker3197.github.io/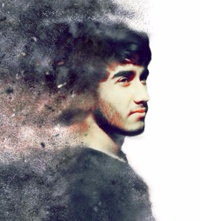 View Profile
Freelance Ui ux developer in Delhi, India
UI/UX Designer | Front End Developer | Design Consultant
Building a websites is easy, but designing one takes skills. Everything is designed but only few things are designed well so don't hesitate to ask questions :) I am experienced Front End Developer and UI Designer. I have been to lot of hackathons and designathons ,won a few including IIIT Delhi minimal UI design.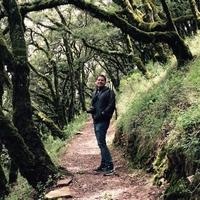 View Profile
Gabriel Ramirez Melgarejo
Freelance Ui ux developer in Belisario Dominguez, Mexico
AWS Technical Trainer / Oracle University Delivery Instructor
I use design patterns that make sense in the context of the project. The tool I use is UXPIN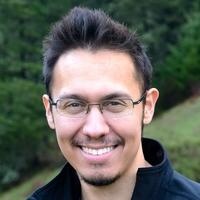 View Profile
Freelance Ui ux developer in Pasadena, United States
I use technology to enrich people.
As a serial entrepreneur over the past 2 decades, I have a powerful understanding of business, technology, and people. I have scaled code to reach millions, both from a development and server perspective. My strength lives in my ability to communicate abstract concepts and support others in thinking through complex thought processes. I understand various components of tech, from DNS, to APIs, to servers, to development, to frontend/backend, and I can help someone think through their project and learn what's best. I can also share in a way that is sustainable, where someone is learning on their own. I want you to succeed without me. I also have consulted around business strategy and the psychology of entrepreneurship to optimize success. If you're not satisfied with any time we spend t...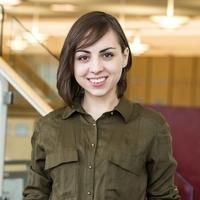 View Profile
Freelance Ui ux developer in Brooklyn, United States
5+ years iOS Development & Design | iOS @ Rent the Runway | Writer @ raywenderlich.com | Instructor @ General Assembly
I'm a Product Designer and iOS Developer with 5+ years of experience in the industry. I teach iOS Development and UI/UX classes at General Assembly, write tutorials and articles at raywenderlich.com and hold workshops at NYU's ITP Camp. https://github.com/leamars/MobileDev101ITP2016 https://github.com/leamars/PrototypingWorkshopITP2016 Find out more at hellosunschein.com (: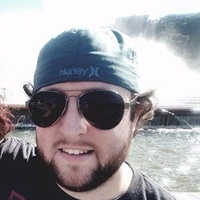 View Profile
Freelance Ui ux developer in Gloucester City, United States
Excellent work ethic, quick to learn, and fun to work with
I'm running my own company currently and am looking to pick up some extra hours for supplemental income. I pride myself on the work I help create and strive for the most success possible.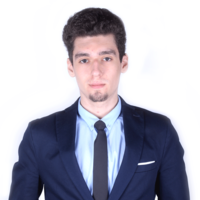 View Profile
Freelance Ui ux developer in Iași, Romania
Graphic Designer | Android & Web Developer | Programmer | Entrepreneur | Company Owner | Startup-er and Mentor | http://www.behance.net/razgraf
Graphic Designer, Android Developer, Web Developer & Designer, Digital Media Rookie and more with every day that passes. My daily mission : I strive to achieve new and exciting skills that will improve my experience and the way i think. I am the proud co-founder of a Social Network Start-up called Sycity. Also I am the co-founder of Van Software, a development , design and digital marketing company. In my spare time i like to research about anything new in the Tech World, but i'm also interested in the current eocial-economical-political situation all around the globe. Current obsessions : SpaceX, iOT, A.I, Alexa&Google Home, Start-ups all around the globe (software & hardware ), Sycity, Networking ( i try to meet as many powerful/inspiring/driven human beings as i can to learn and di...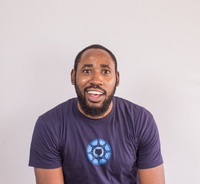 View Profile
Freelance Ui ux developer in Lagos, Nigeria
Front-end Designer & Developer | Web Development with Python & Django
I am a full stack web developer with a background in electronics engineering, graphic design, and animation. I love designing and building web applications that combine superb functionality with clean, stunning and responsive user interfaces. I have experience using Python (Django), Javascript (Front-end), HTML, CSS, and lots of other frameworks and libraries. I also possess excellent consultative-process, tutoring and mentorship skills. I'm passionate about software engineering, creative design, and teaching so I'm constantly exploring ways they can be combined to solve everyday problems.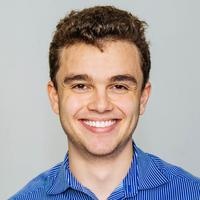 View Profile
Freelance Ui ux developer in New York, United States
JS, Backbone, and Data Viz Expert (Great for Mentoring, Second Set Of Eyes, Architecture, Tough Bugs)
A little bit about me: - Backbone.js expert - Worked with very large Data Visualization projects for the NY Fed and WSJ including maps, scatterplots, and all sort of D3 craziness - I work as a FrontEnd Engineer at a Series C enterprise software startup - I own a startup Software Consultancy called Oselot (making Enterprise Workflow software). - I also am an owner in a Semantic Web Tech firm (Datrixo.com). We basically are pioneers in using RDF for business and are currently applying this powerful cutting edge tech to anything from finance to cannibis. - I worked at large companies such as the Federal Reserve, WSJ as well as small companies. startups, and web shops - HUUUUGE proponent of Pair Programming. @ Fed I pioneered a team room where I spent ~ 90% of my coding time in Senior - Seni...
View Profile
Freelance Ui ux developer in Ottawa, Canada
Frontend Developer and UI/UX Designer
I currently work as the Frontend Web Developer and UI/UX designer for an online app. I love functional design and user-friendly frontend.
View Profile
Freelance Ui ux developer in Minneapolis, United States
UX Design ( Apple, TEDx, Mintbox Design)
Principal designer of Mintboxx. Through experiences with Facebook, Apple, and Yelp to founding startups, Holly has been involved largely with Strategy, Design, and Project Management which all transfer to unique positioning as a Design Strategist. She holds a Master's & Bachelor's degree in Technology from Purdue University, and a concentrated background in select MBA studies. She's also studied philosophy, early stage computer programming, and economics, giving a slight edge on related industries — yielding a more holistic perspective to strategic decision making (especially with regards to the tech industry). Holly has won over 10 awards including one from Apple and spoken at global conferences including TEDx. Holly has a proven track record for leading teams in tech strategy and soci...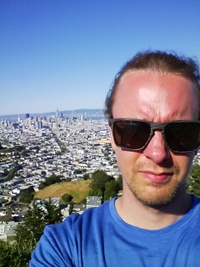 View Profile
Freelance Ui ux developer in Laval, Canada
WPF/C# Software Engineer specialized in Front End programming
I'm an Intermediate Software Engineer with 4 years of experience. I'm specialized in Front End programming with WPF/Xaml. I've worked with WPF for the whole duration of my short career. I started at Ubisoft Montreal as a Tools Programmer and worked with incredible code gurus and mentors, which taught me a ton about programming and allowed me to gain, in my opinion, the equivalent of 5 years of experience in only two years. After my two years at Ubisoft, I moved back to my home city, Quebec City, and found a job at Emergensys Solution as a Software Engineer. I'm the WPF expert in the company and help them rewrite their software in WPF (from VB6) as well as help them improve on the UX of the software to make it easier to use and easier on the eyes. I can help with any of your WPF needs ...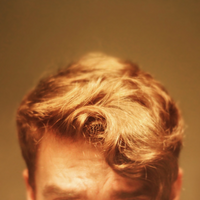 View Profile
Freelance Ui ux developer in East Hampton, United States
JS/CSS/frontend web developer and UI/UX designer
I'm a frontend web developer and UI/UX designer. I'm best at JavaScript and CSS, and have used several popular JS frameworks over the years, most recently React and Meteor (further back, Ember and Backbone). I was originally trained as a Rails developer at App Academy in SF, and love working in Rails codebases, but I usually stick to the client these days. Lately I'm into static site generators, e.g. Hugo and Jekyll, and the JAMstack approach. I design using paper, Sketch, and directly in the browser with CSS. My philosophy is influenced by the Stanford Design School's "design thinking", which emphasizes building empathy with the user. I can design your product for you, if you like, or use that skillset to support an existing design team, or just to implement their specs properly. I love...
View Profile
Freelance Ui ux developer in Belgrade, Serbia
Designer turned full-stack developer
It started out in my teenage years. I was known as the computer whiz for knowing how to deal with Windows issues. One day, my cousin decided to one-up me by building a website right in front of me in Notepad. I was blown away, for it was the first time I realized that one person alone could make their own apps and websites. From that point on, I tried to grow and improve in all directions, starting out in illustration tools, then moving to raw HTML/CSS, and eventually full-stack development.
Are You an
Ui ux
Developer?
Get paid while making an impact. Become a Codementor for the next wave of makers.
Apply Now